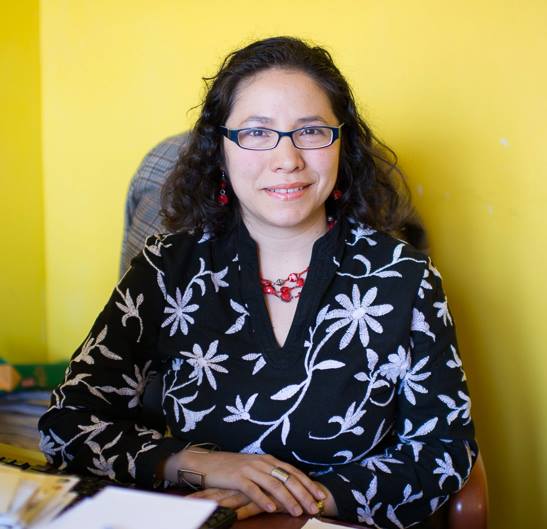 Editorial
The Women of March
March 2020
This month the cover of La Voz is dedicated to women who are a part of the magazine, which you have in front of you. But who are they? Some of you will know them, some will be familiar, because they are women who, besides dreaming, are the women who walk through the communities of the Hudson Valley and get down to work. They are contributing bit by bit to improve the part of the world where they chose to live. Some of them you will not know. Therefore, to avoid the guessing game, I will let you know who we have on the cover of the March issue.
From top to bottom, and from left to right,
the first, with a blue background is
Gabriela Vega-Matthews;
she is very active in
Dutchess County with the 2020 Census
, among other initiatives. Just below is
Sandra Salguero,
a force behind the Orange County Latina Business Expo, and a real estate agent. Many will know the name, but few know the face,
Pilar Roca,
the excellent graphic designer of La Voz magazine for twelve years, there she is with the white background. A space below
is Maria Cecilia De Ferrari,
one of the volunteers with the
Kingston Women's Bicycle Festival
, among other activities.
In the next column,
Rashida Tyler,
executive vice-director of the community development and outreach program of the YMCA of Ulster County, and a member of several community committees. With a blue background, you see
Tamara Gruszko
, translator, writer, and columnist for the La Voz section:
¿Vamos a pasear?
The last person on the second column is
Elisa Pritzker,
Argentine-American artist and curator. She is the author of this magazine's column:
La esquina de las artes
.
Above everyone, in the third column is
Sonita Alizadeh,
a young Afghan woman who escaped traditional child marriage and now not only studies at a university in the Hudson Valley, but also sings rap and raises awareness in international forums such as the UN. You can read
her inspiring story
this month in La Voz, written by Bard student, collaborator of La Voz, and violinist
Laura Andrea Pérez Rangel
(photographed third in the last column). Under Sonita, is
Troy Ellen Dixon,
from the A.J. Williams-Meyer African Roots Center and Library, and one of the event organizers for
Kingston's Women's History Month
.
Right in the center, in a black-and-white photo with a yellow scarf (photo by Kristopher Johnson), is
Jessica Meyer,
creator and owner of Idea Garden, in Kingston, a gallery and space where various activities for Women's History Month take place. With her traditional purple hair and her smile, is the creator of the La Voz section:
El poder del amor
(The Power of Love), holistic psychologist,
Dora Inés Grosso Garcia.
In the last column, from top to bottom, first is
Rose Quinn
, from SUNY Ulster and a woman who rides on her bicycle so much, that she wants to see more women riding on two wheels. In the only photo of two individuals, you see me,
Mariel Fiori,
with a reddish orange sweater (my favorite color, by the way), along with
Perla Ayora,
the coordinator of the technical team of Radio Kingston. In addition to working in an area where there are few women, and less in a place of power, Perla is a comedian and one of the organizers of the performance "a rapist in your path" for March 29 at 2 pm. Will you sign up to participate and sing together "Patriarchy is a judge, who judges us for being born"? More information in this month's
resource guide
.
Third, as I mentioned, you can see
Laura Andrea Pérez Rangel,
a prolific collaborator with La Voz, who not only interviewed Sonita this month, but also writes about the
opera Salome
and an opportunity that La Voz has for all of you. Next, we have the journalist and mother
Hillary Harvey
, one of the brains behind the celebration for Women's History Month in Kingston, and much more. With a Green background,
María Julia Hernández
is a student at Bard College and a contributor to La Voz, who has translated some of this month's articles.
The order in which they appear is completely random, an aesthetic choice of Pilar Roca. Many more women are not on this cover. This is simply a small tribute to this great team of creators and dreamers.
Who would you have on the cover of La Voz? Write to
[email protected]
and make your voice heard!
Mariel Fiori, Director
back to top
COPYRIGHT 2020
La Voz, Cultura y noticias hispanas del Valle de Hudson
Comments
Sorry, there are no comments at this time.