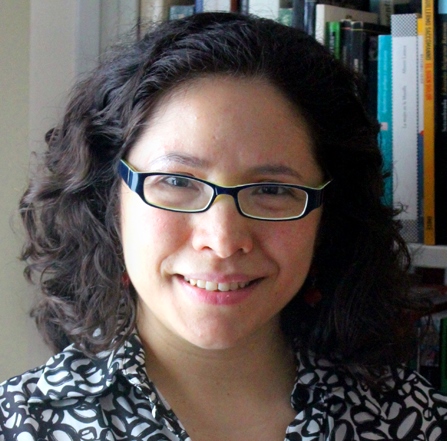 A Call to Solidarity
For Hispanic culture and news in the Hudson Valley
June 2015
Are you a La Voz reader? If you are reading this, then I will assume that you are indeed a La Voz reader. In case you don't already know it, I'll tell you: La Voz magazine is an independent publication which has been informing the Hispanic communities of Hudson Valley for the past eleven years in Dutchess, Ulster, Orange and Columbia counties. Each month we distribute 5 thousand copies of La Voz at more than 400 locations across 22 towns and cities for an estimated 20 thousand readers.
Maybe you found the magazine at a Latino store, maybe at a church or at a medical center, or maybe you got it through the mail because you are a subscriber (if you are interested in this option, go to the last page of the magazine and look at our subscription options or click here). Maybe you are reading this on our website, or you received an email because yours is one of the 4 thousand emails on our mailing list.
Whatever the way you got this text, it is important that you know that La Voz exists because eleven years ago, Emily Schmall and I started this project at Bard College and because two years later, the college decided to hire me as the managing editor of the magazine in which most writers are volunteers. Even though it is a non-profit project, many expenses must be covered (such as producing, printing and distributing this magazine throughout the Hudson Valley) which are afforded thanks to sponsors, grants and private donations.
If you are a La Voz reader, I assume you like what you find in it each month and I ask you to support this magazine, the only Spanish-language magazine in the area, unique not only because of the language it is written in, but because of its local and high quality content with the mission of informing, educating and entertaining us, the Spanish-speakers of the Hudson Valley. As teacher and La Voz reader Patricia Acosta wrote in a letter we published a few months ago: "Your magazine covers so many literary genres and current and practical information that it is an excellent material for my own goal: to teach my HSE students to write, understand what they read, and keep them up to date with subjects relevant to them, their families, the Hudson Valley, the humanities, the arts, etc."
How can you support La Voz? Well, there are many ways! If you like Latin jazz, I invite you to come to our Cultural Celebration on July 9th and enjoy this great concert for only $25 with music by Leo Genovese and the Legal Aliens at Bard's beautiful Spiegeltent. This is our main fundraising event of the year and you should not to miss it. If you like art, I invite you to take part in the silent auction of Latin American art to benefit La Voz (and the artists, given that half of the money raised in the auction will go to them) which will begin in mid-June and will end on July 9th, in a cultural celebration at the Spiegeltent. The artwork to bid will be available as of June 12 in the following link. If you are an artist, you can support La Voz by participating in the auction, donating your art for the auction. The guidelines for registering can be found here. If you are a business owner, you can always consider advertising in the magazine or being a sponsor of the cultural celebration. If you have other ideas to support La Voz, write to us at [email protected] and let's talk.
If you read till here, I thank you for your patience and solidarity. Together, yes, we can!
Mariel Fiori
Managing Editor
back to top
COPYRIGHT 2015
La Voz, Cultura y noticias hispanas del Valle de Hudson
Comments
Sorry, there are no comments at this time.