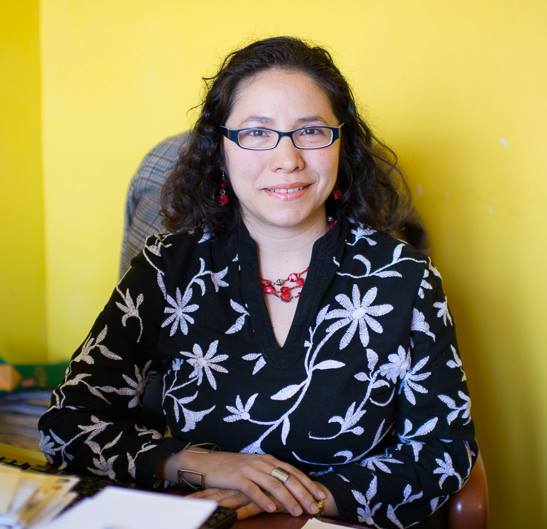 A cry of protest
March 2023
The desperate woman "orchestra" on the cover of this month protests because she needs help, collaboration, and understanding. He asks all of us. This illustration by our beloved graphic designer and artist, the Spanish Pilar Roca, who currently lives in Italy, shows us everything that society, and our stereotypes, expect of women: that we are slim and beautiful according to European standards, that we are intelligent, that we are professionals, that we take care of cleaning the house, cooking and taking care of the children.
Pilar Roca said she made this cover "because that is my life. Many women have many responsibilities. I think we are much more under pressure than men. The men go to work and often don't care. Luckily not all, but for women, it seems that it is implicit that we have to take care of the children, of the house, and that we have that role almost already written in our being as caregivers, and well, it is not like that. It does not have to be this way. I felt like taking it all forward. Like very 360 degrees. And you have to be cute, in the illustration the girl is seen wearing a miniskirt. It was like a cry, a cry to the air, a bit like feminist demonstrations, a bit like a cry for help, and saying: let's change things. We have to be very 360 and I think society puts a lot of pressure on women. In Italy, the roles are still very marked, and I think things have to change. Too much pressure, too much responsibility, too much history for women."
In the month that we celebrate women around the world, at La Voz we bring you the stories of women who defy stereotypes and follow their own dreams. For example, a musician, a Bard student, and collaborator of La Voz, María Puente Flores
interviewed
the New York-based Mexican feminist and anti-capitalist rapper, Audry Funk, whose songs are already anthems in feminist marches in Mexico. Funk tells how he brings his philosophy to hip-hop. Have you heard their songs yet?
I was lucky enough to meet Cuban journalist Mercedes Soler, recognized for having spent more than twenty years between Univisión and CNN in Spanish, at a conference for Hispanic radio stations in Miami, I interviewed her for
my radio program
and this month
I share with you her inspiring story and words
. Ecuadorian Karen Ruiz León, with the official title of administrative assistant of La Voz (but much more in reality) shares with us what intersectionality means from the point of view of a Latina woman in the United States. Not being from here, nor being from there applies a little, but with more spice.
The Colombian holistic psychologist Dora Inés Grosso García teaches us in her column, El Poder del Amor,
how self-analysis can help us
become aware of our feelings, thoughts, and actions to break with harmful social mandates, among others. And as if that were not enough for all this cocktail of ideas and tools for self-improvement, Nicaraguan student Nayeli Sequeira Sunguroff
tells us the moving story that led her to become a vegetarian
at the age of seven, and a vegan later on, up to the present.
Also, this month, in her column La Esquina de las Artes, the curator and artist
Elisa Pritzker introduces us to Ezequiel Pérez Sáenz
, director of the MAR museum in Mar del Plata, Argentina. For her part, teacher Olga Salazar warns us about viral challenges and the safety of our children in her column Ser Padres.
This month we are also starting a new series in our short stories section. It is about myths and legends of the original peoples of this entire continent called America, to help us decolonize our minds, and also give our little ones a recreational activity from the pages of this magazine. Ecuadorian student Waleska Brito presents us this month with the
Iroquois legend (or rather: Haudenosaunee) of the faceless doll
. In the end, what matters is what we grow inside, right? I hope that everyone has an excellent month of March, full of reflection, inspiration, and action.
Mariel Fiori
Managing Editor
La Voz, Cultura y noticias hispanas del Valle de Hudson
Comments
Sorry, there are no comments at this time.