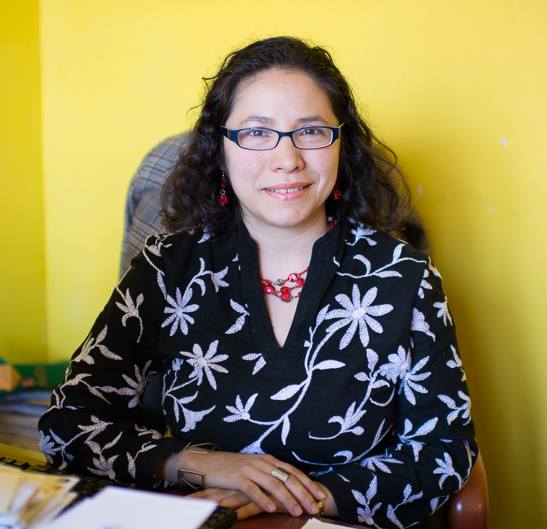 The voices
June 2022
We made it to June 2022 alive and we did not remain silent. After all, we are still here and the fight—the fights—go on. From our space in La Voz magazine, we bring you a lot of information every month, to think about, discuss, to learn.
The magazine is not only available in print in eight Hudson Valley counties (Dutchess, Ulster, Orange, Columbia, Sullivan, Putnam, Rockland, and Greene), but you can also find us on our website,
lavoz.bard.edu
, where you can read all your favorite issues, sections and authors through our archive (which starts in 2004, so there's plenty to keep you entertained) and the various search buttons. Yet once a month is not enough to share everything we have to share. So, three times a week, we give you updates on local news of the day, in Spanish (
por supuesto
), in the link
lavoz.bard.edu/covid-19
(yes, we started this daily news adventure back in March 2020 and in collaboration with other local media). News three times a week is still not enough to find out what is happening around us that could be useful to us tomorrow or this very afternoon. That's why, we use our social media networks, Facebook in particular (
facebook.com/LaVozHudsonValley
), as a kind of resource guide updated three or four times each day with information on events, activities, job opportunities, and more.
La Voz is more than a magazine and a series of digital platforms, it is also a radio program in various formats. In that way? Well, if you were tuning into another channel, I'll tell you that one of my great passions, since I began my career in journalism more than 25 years ago, was doing radio. In Argentina (where I was born and raised) I worked as a journalistic producer of news, art, culture, health, business, and travel programs, on so many varied and interesting topics! I always liked the immediacy and closeness that radio brings, the theater of the mind, they say. Here in New York, since 2006, in one way or another, we've been bringing the magazine's content closer to listeners, expanding it with interviews, commentary, great music, and more news!
Since 2018, we do a daily current affairs show on Radio Kingston. Every morning from 10 to 11 am on
La Voz con Mariel Fiori
we bring you interviews with people who work hard and inspire us with their stories. On Mondays, we talk about wellness and business, on Tuesdays about politics and health, on Wednesdays about education and family, on Thursdays about entertainment and the environment, and Fridays about immigration and culture, with our columnists and guests, who by the way help erase stereotypes against us, Hispanics in the United States, and make us proud to be and transmit our cultures to the next generations. I said that it is a radio show in various formats, and I only told you about one. Well,
La Voz en breve
is a one-hour weekly summary of the program La Voz con Mariel Fiori. La Voz en breve airs on various Hudson Valley stations: Thursdays at 10 p.m. and Sundays at 6 a.m., on Robin Hood Radio WLHV 88.1FM, WBSL 91.7FM, WHDD 91.9FM, and WHDD 1020AM, and online 24/7 (podcasts on demand); every afternoon from 4 to 5 p.m. on Revolución radio online, on Tune In; Mondays and Wednesdays from 10 to 11 a.m. on WVKR 93.1FM Poughkeepsie and Mondays at 7 p.m. on WJFF 90.5 FM Catskill Radio. Thank you, community radio, for the opportunity to share our voices!
As I said at the beginning, we made it to June 2022, and we are not silent. This month in La Voz magazine we deal with many burning issues: from the possible annulment of abortion as a constitutional right, and the path to equitable regulation of the legalization of marijuana in New York, to climate change and local politics, and the book ban. We also offer the resource guide, ideas for switching to healthy eating, reflections on fatherhood, oral histories of immigrants, and the art of Alexis Mendoza.
If you like what you see, read, and listen. Don't keep it to yourself! Share the information. If there are other topics, questions, or ideas that you would like to see in The Voice, write to
[email protected]
and make your voice heard!
Mariel FioriDirector
La Voz, Cultura y noticias hispanas del Valle de Hudson
Comments
Sorry, there are no comments at this time.