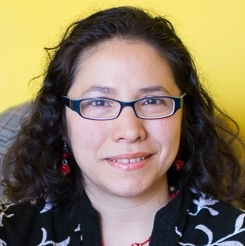 The Warmth of the December Sun

December 2017
December has arrived, the days are colder, the nights longer, and when there is a little bit of sun, there is nothing better than to feel the warmth of its rays on your back. That's how this year has felt as well: we have seen terrorist attacks at the hands of men with unrestricted access to weapons that were made to kill indiscriminately; we have seen strong attempts from the government to restrict millions of people's access to health care (which should be a human right in a developed country like ours). We've seen the suspension of DACA and TPS and the growth of deportations. It would seem that there is no respect left for any human being, born here or abroad, (with the exception of the 1% of the population that controls 20% of the wealth in the United States—there's plenty of respect for them).
But despite the unending bad news, we still have a sun to warm our backs and give us hope. Some would call it resistance, others the waking of the white middle class. I call it using the tools of the flawed democracy that we still have. It may be flawed (according to the EIU index), but democracy nonetheless. Question number 55 of the Civics (History and Government) questions for the Naturalization Test for US citizenship puts it clearly. The question is: What are two ways that Americans can participate in their democracy? The possible answers are: vote; join a political party; help with a campaign; join a civic group; join a community group; give an elected official your opinion on an issue; call Senators and Representatives; publicly support or oppose an issue or policy; run for office; write to a newspaper.
You can see and feel more civic engagement everywhere, and this is what "keeps democracy alive and strong" (according to the study materials for the naturalization test provided by USCIS). The results of the last general elections in November proved that across the entire country, including here in our Hudson Valley with the election of a new cohort of legislators in our counties. These are people who for the first time are holding an elected political office out of love for their country, for their fellow citizens, and for the little corners of the world where they live, including several new Latino legislators like Giancarlo Llaverías and Kenvidarián Luján, among others. We wish them all the best of luck come January 4
th
, when they assume their new responsibilities.
La Voz
also tries to be the little ray of sunlight that we need when a country, our own home, becomes cold and hostile whenever we are marginalized, whenever we are misunderstood due to a cultural or language barrier. Not enough news of Latinos in the mainstream news, as I wrote last month in this space. Another local newspaper, the
Poughkeepsie Journal
, published my November editorial translated into English in their opinion section, and what do you think was the first online comment? In response to my argument that Latinos are marginalized, the first
comment
went:
it's because they're all illegal criminals who should be deported…
Basically, that negative (and ignorant) comment proved my point that we are a vicious cycle of misinformation (from mainstream media) that feeds more marginalization, and vice versa. So yes, we have a long way to go.
As our dear readers know, these pages contain useful and trustworthy information, information that is inspiring and meant to be shared. There are several ways to keep
La Voz
alive and strong, and it's your participation as active readers and contributors that counts. To begin with, you can follow us on
Facebook
for daily updates from the magazine. You can also subscribe to receive the magazine by
mail
or
email
. You can write us with your ideas, comments, opinions, articles, stories, poems, and more at
[email protected]
and contribute whenever you like.
Another way to help this Spanish magazine, so that we can keep informing, educating, and empowering the Spanish speakers in the Hudson Valley, is with a monetary donation
here
. Since we are based in Bard College, a nonprofit organization with 501(c)3 status, your donations are tax deductible. Ever penny, every ray of sun, counts.
Happy holidays to all!
We'll meet again in February!
Mariel Fiori
Managing Editor
back to top
COPYRIGHT 2017
La Voz, Cultura y noticias hispanas del Valle de Hudson
Comments
Sorry, there are no comments at this time.