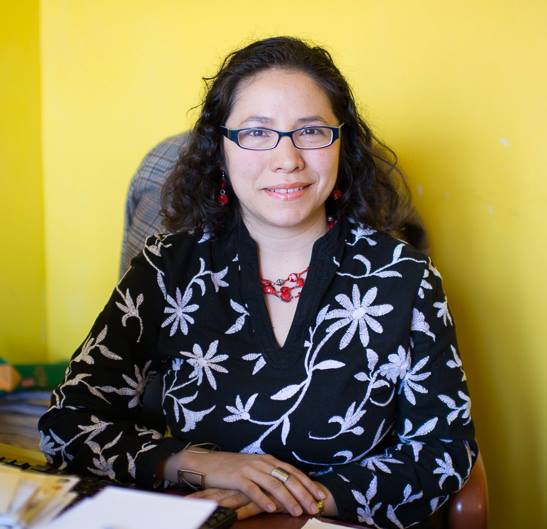 The Festivities Continue
October 2022
On this month that occupies two months when in the United States we celebrate Hispanic Heritage month, at La Voz magazine we continue to celebrate our 18th anniversary.
Getting to this point has not been easy, but the engine that keeps us going continues to run with the regenerative fuel of our readers, collaborators, sponsors and staff who make it possible for us to make this free monthly magazine in Spanish for you.
I take advantage of the space and thank Nohan Meza, general coordinator of the magazine and editor, one of the people "behind the camera" who is in charge of many of the logistical aspects of this magazine, such as sending the advertising contracts and coordinating the distribution in the eight counties (Dutchess, Ulster, Orange, Columbia, Sullivan, Greene, Putnam, and Rockland), where La Voz magazine can be found. Thanks of course to Karen Ruiz León, a graduate student who since March has assisted us in editorial aspects, communicating with our editors and columnists, and also representing the magazine in countless community events. If you see her, please say hello! And maybe even take a photo at our booth for social media.
Each academic season (we also have the good fortune at La Voz to have our home at Bard College), we hire about seven Bard College students as bilingual editorial assistants, who have the opportunity to see up close and learn about all aspects of producing journalistic content in Spanish for different platforms, and more. This fall, we welcome Evelyn Naula and Nayeli Sequeira to the La Voz team, and welcome back Waleska Brito, José David Fernández, Elizabeth Liotta, Antonio Pallares, and Laura Pérez Rangel to the La Voz office. Students write articles for the monthly edition of La Voz, gather and translate local news three times a week for our website, post short breaking news and announcements on Facebook and Instagram, translate articles into English, and perform other office duties. As if that was not enough, students take turns representing La Voz magazine at community events, our own and others, and to drive to different points in the Hudson Valley, with our own hybrid vehicle (obtained thanks to a grant) for our monthly distribution.
As I said here last month: we celebrate that we are here and we are not leaving. We also celebrate at La Voz our 18th anniversary of uninterrupted work. We also celebrate several members of our Spanish-speaking immigrant community who, with their own contributions and efforts, dedicate themselves to improving this corner of the world called the Hudson Valley. On Friday, October 21, 6 to 9pm at MPR, Campus Center, Bard College, we will recognize Claudette Aldebot, María Cabrera, Víctor Cueva, Adelio Ramírez and Felipe Santos. Find out about each of them in this
month's featured article
. We will also have live music, karaoke, food and drink for sale, raffles and a silent auction. $20 tickets are available at
lavoz18enbard.eventbrite.com
. It will be an unforgettable night!
This month at La Voz magazine we also bring you a lot of information and inspiration. Our collaborator Gabriela Ávila, through her American Dream section, introduces us to
María Ramírez of the LGBTQ Center
in Newburgh;artist and curator Elisa Pritzker interviews the
multifaceted artist Marielena Ferrer
in her column The Corner of the Arts; Professor Martha Tepepa, a frequent contributor to the radio show
La Voz con Mariel Fiori
, and to this magazine, writes about
recession and inflation
in the section Your Money; and holistic psychologist Dora Inés Grosso García, in her column The Power of Love, introduces us to the
world of chromotherapy
. Total thanks to these contributors and to the people who send us their texts and that we publish this month, such as
Argelia Pérez Ruíz
and
Juan Carlos Valderrama
.
Of course, this magazine would not look like this if it were not for the expert hands of our dearest graphic designer, artist Pilar Roca, one of La Voz's longest-standing collaborators. Thank you Pilar!
I hope you enjoy this issue and please let us know! what other topics would you like to find on our pages. Write to us at
[email protected]
and make your voice heard!
Mariel Fiori
Managing Editor
La Voz, Cultura y noticias hispanas del Valle de Hudson
Comments
Sorry, there are no comments at this time.