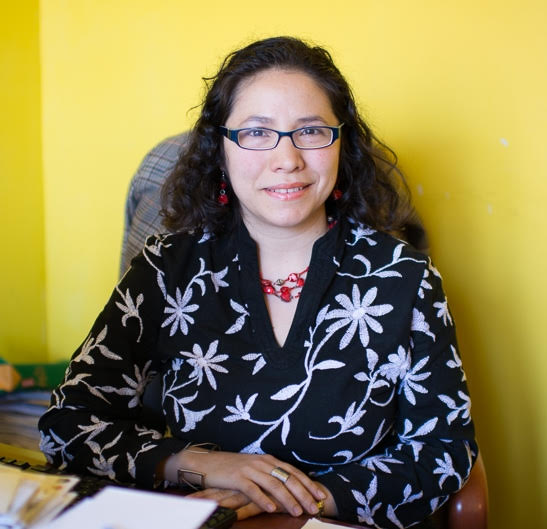 Self-help
December 2019
Not too long ago, a La Voz reader, a hard working mother and immigrant from Mexico, told me that she takes La Voz copies every time she comes across them, stating "I read them because they are very interesting and filled with self-help stories that are catered to all needs. Thank you for your arduous work and for providing a network of constant support for the community". These testimonies are our driving forces at La Voz; they encourage us to bring forth the best that we have on a daily basis, and shine light on local information that can help make a difference in the difficult lives of immigrants living in the Hudson Valley. Local information that is rarely provided in English, and even less frequently in Spanish, is available at arm's reach through our free monthly magazine.
Knowledge is power, and as the reader stated, so is self-help. Although, this is only possible if you take the time to read it, and give it to somebody else when one is finished! Good things must be shared.
For example, this month, we debrief an
art exhibition
that is related to the immigrant experience to prevent us from feeling alone. Or to not feel desolate, with the recurring violence against female bodies, that we are now realizing is not due to ancestral traditions, but are rooted in patriarchy and eurocentrism. Read "When the Goddesses Die" or "
Cuando mueren las Diosas
" by Gabriela B. Avila this month to further understand what that means.
With the termination of the year come all sorts of festivities. Tamara Gruszko explains in a
very entertaining way
the astronomical origins of the holidays and gives us good ideas to spend as a family here, in the Hudson Valley, enjoying, learning, expanding. These ideas parallel those of the holistic psychologist Dora Inés Grosso García in "The Power of Love,'' as she states that when we are most involved, with a desire to learn, understand and share, we develop a
sense of belonging
and we feel happy, wherever we are.
Those that develop a good sense of belonging and ownership are called Dreamers (people who arrived to this country without documentation, brought by their parents), and now wait for the Supreme Court decision to notify them and us, their allies, whether or not this program will cease to exist. For more information, read journalist Pilar Marrero's
article
in this issue. This month's magazine also presents an interview by artist and curator Elisa Pritzker, of
Libby Paloma
, a queer Latinx artist whose art fills the cover ("Familia", photograph, glass beads, miniatures, antique tray). Furthermore, a La Voz collaborator (and Bard College student) Giselle Ávila recommends a Jamaican restaurant in Kingston, have you already tried
Top Taste
?
Speaking of recommendations, Hugo Jule and Danielle Salsbury, in the Environment section have detailed
ten documentaries
that they urge us to watch, now that the days are shorter, the nights longer, and now that it is too cold to enjoy the outdoors like we would want to. Learning about what is going on, and what we can do for our planet is another way to use the practical information we bring to you in this issue of La Voz to empower. Another gift that we never fail to publish in the 15 years that La Voz has been running, is the
resource guide
, with punctual information that always serves someone well.
As I mention gifts, like I said towards the beginning, if you like what you're reading, if it informs you, or if it makes you think, don't keep it for yourselves, share this, which costs us tons to do! Share the pleasure of reading La Voz with your friends! If you really like it a lot, and are able to, please consider making a tax-deductible donation before the end of the year to La Voz magazine (based at Bard College, an non-profit organization with 501c3 status). A donation of $5,200, for example, can pay two months worth of printing costs for the magazine. We will be grateful with anything you'd be able to help out with through a payable check to La Voz-Bard College, sending it to: La Voz, Bard College, PO Box 5000, Annandale-on-Hudson, New York 12504. You can also make an online donation
here
.
I wish you all a very happy holiday. Remember that knowledge is power, and the fight goes on.
We'll meet again in February 2020.
Mariel Fiori
Director
La Voz, Cultura y noticias hispanas del Valle de Hudson
Comments
Sorry, there are no comments at this time.