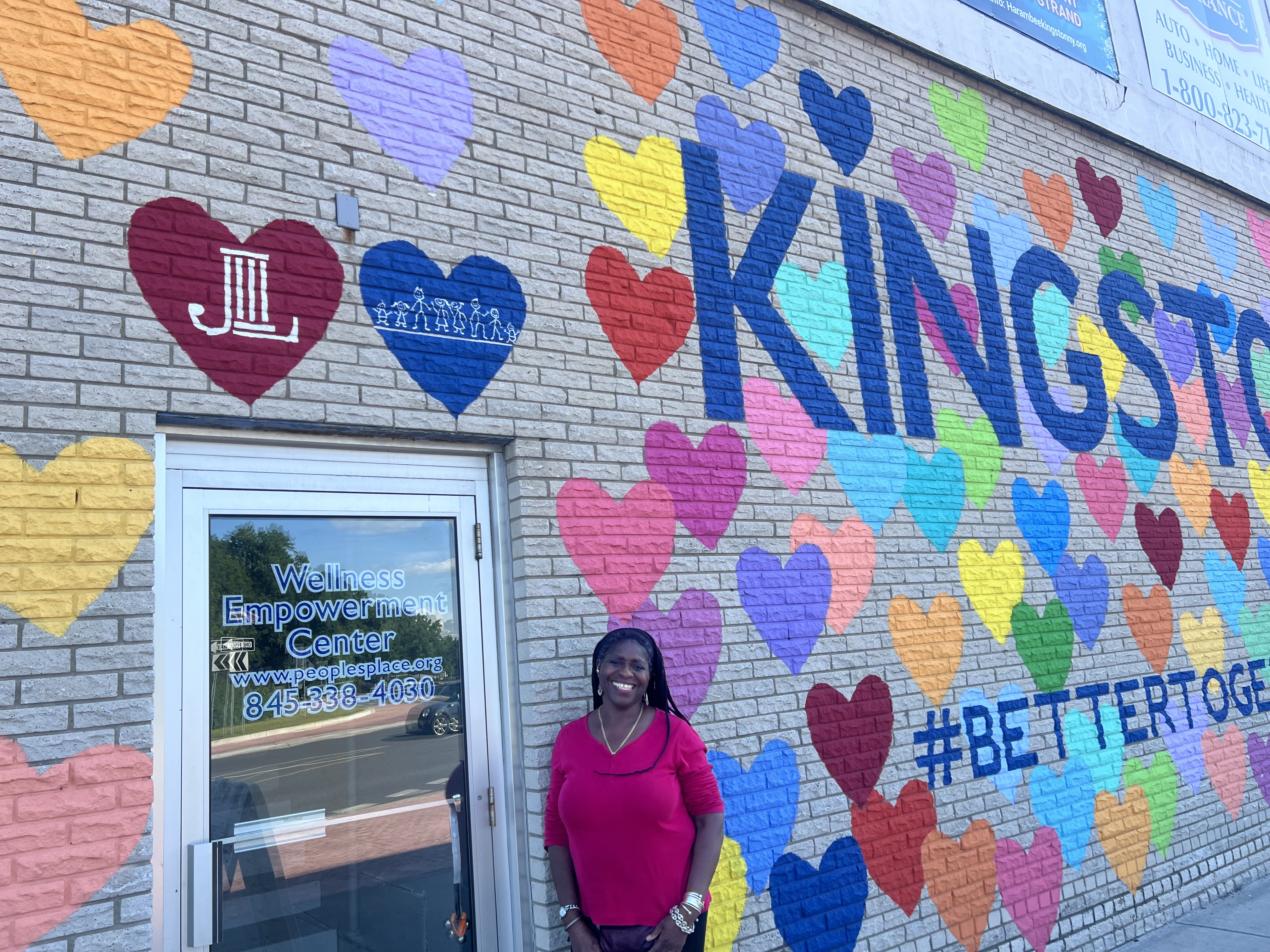 Let's Learn About Holistic Health!
November 2023
Imagine a state of deep relaxation that triggers the inherent healing power of your body. This state leads you to an intimate encounter with your inner energy, awakening feelings of serenity and joy.
That's the power of "holistic health." During my recent visit to People's Place at 17 St James St in Kingston, I ventured into the fascinating world of this type of care, and my perspective changed forever. Upon arrival, I received a warm welcome, as if I were part of the family, just as they do with all their clients. Auricular acupuncture was my introduction to this environment, and I quickly found myself immersed in deep relaxation, allowing my body to reconcile with its natural state of balance. In addition to sharing my experience, I invite you to read the perspectives of two local practitioners: Fátima Deen, a reflexologist committed to providing well-being through People's Place, and Ida Rivera from the organization "Health is a Human Right."
First, what do these types of treatments mean? Holistic health seeks to understand the individual as a whole, rather than simply treating isolated symptoms. It is a system that addresses people's ailments in a comprehensive way to help them achieve mental and physical harmony. This is achieved by inducing an intense state of relaxation where the body takes advantage of time and space to heal itself.
Fátima, part of the People's Place team for many years, emphasizes that there are many ways to offer holistic health services. "We offer several modalities. For example, I do reflexology, basically a foot massage that reflects on all the body's pressure points. These massages, in addition to relaxing the client, have a positive impact on internal organs. We also offer Reiki, where hands are placed over the body without touching you to work on the body's energy. We have someone who does Thai yoga, which is a type of massage that involves physical manipulation of the body, working on the joints very deeply," she explained.
During my visit to People's Place, I had to register and write about the specific issue that led me to enlist in auricular acupuncture. When my appointment time arrived, the acupuncturist warmly greeted me, which took me by surprise as doctors are often more impersonal with their patients. Five people joined the session, and the acupuncturist proceeded to place needles in different parts of the ears of each person depending on their ailments, which in my case were abdominal pains. Don't worry; it doesn't hurt at all. I spent forty-five minutes immersed in happy thoughts and felt the knots in my body dissipate. In my opinion, this is a combination of the session itself and the tranquil environment of People's Place.
On the other hand, Ida Rivera emphasized the importance of addressing your health problems as a whole, as symptoms or consequences of your lifestyle. "An important difference between traditional doctors and holistic health is that they treat your ailments in a specific manner and only pay attention to what is happening to you at that moment. Often, doctors do not pay too much attention to what is happening in your mind, being, and spirit, and only address the problem itself. Your emotions can also seriously affect your health, so holistic health focuses on achieving that physical, mental, and emotional balance," Ida reflected.
Usually, free holistic health clinics happen once a month, and you can find the available schedules for People's Place at
peoplesplace.org/wellness-empowerment-center
and Health is a Human Right at and
hchrny.org
respectively. When I realized that the services were completely free, I was quite surprised. Free massage services? I've always thought they cost a fortune! But there are wonderful organizations like these that offer them for free or with the so-called "reciprocity system."
Fátima said, "Everything we do here is free and from the heart. If someone wants to make a donation, that's fabulous. Reciprocity means that people can pay or donate whatever amount they wish, basically what they consider appropriate for the service they received, but we don't have any set fees."
Ida also added, "The team at Health is a Human Right is composed of men and women who want to contribute to the community and offer their services to create something meaningful for the benefit of people who cannot fend for themselves. The donations we accept are used to have enough supplies and continue providing our free clinics to the community."
Just as Fátima specializes in reflexology, Ida is a Reiki master and a hypnotist who also offers "mind-body connection" sessions. Ida describes in detail, "In the sessions, I focus on listening to the patient attentively to understand what is obstructing their mind-body connection. Many times, people unconsciously accumulate stress, and these sessions can help them open up and relieve that state of saturation. This can also lead them to make the decision to quit smoking, eat better, and identify the issues causing all that unconscious stress."
Finally, Fátima encourages us to visit them whenever we need a warm and relaxing environment. She said, "I would love for everyone to know that People's Place offers many things to the community because we believe that all people should have access to these services, regardless of their income. The wellness center offers everything from yoga and nutrition classes to mindfulness and almost anything related to giving your body something nourishing. On our website at
peoplesplace.org
, you can check our calendar to sign up for any of our activities. Even if you can't register, I invite you to come visit us anytime and try something new!"
After my wonderful visit to People's Place, I am convinced that holistic health is an effective tool for releasing endorphins in the brain and thus relieving our daily stress. The combination of ear acupuncture point stimulation technique, the personalized approach of the acupuncturist, and the serene environment of the place came together to provide a session that alleviated my abdominal discomfort. Now, I am much more aware and eager to enroll in the free clinics offered by these organizations, which typically occur in the first week of each month and are easy to schedule on the mentioned websites above. All these perspectives serve as reminders that there are diverse approaches to addressing health and invite us to consider options beyond the conventional to achieve comprehensive balance in our lives.
Translated from Spanish by Karen Ruiz León
back to top
COPYRIGHT 2023
La Voz, Cultura y noticias hispanas del Valle de Hudson
Comments
Sorry, there are no comments at this time.