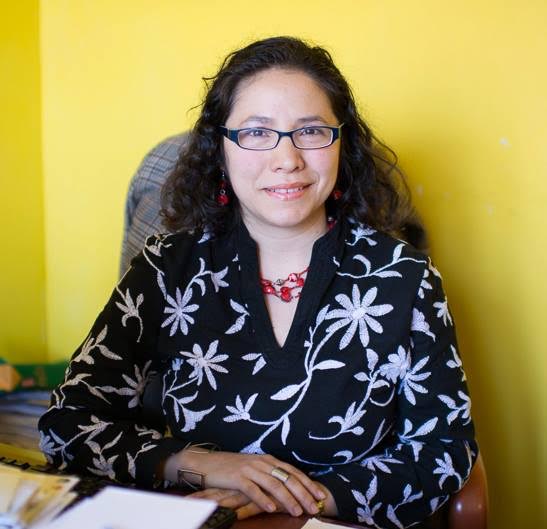 Profuse thanks
July 2023
How beautiful it was to celebrate the 19th anniversary of La Voz magazine! Infinite thanks to everyone who supported us and came to make this event unforgettable. As you can see in some of our photos and videos (bit.ly/LaVozRebolu2023), the event was a success: everyone enjoyed a night of dancing, food, and laughter in true community spirit. Thanks to your support, La Voz not only celebrated its 19th anniversary but can also continue its mission of informing our Spanish-speaking readers in the Hudson Valley and Catskill region. We hope to keep celebrating many more anniversaries!
Thank you, of course, to Bard College, the home of La Voz magazine since our very beginning. Thanks to the Bard Latin American Student Organization (LASO) for their continuous support by lending us the Latin American flags that decorated the entrance of the fabulous Spiegeltent. A thousand thanks to Bard's Fisher Center (which is celebrating its 20th year of presenting cultural programming in each season) for their support in ensuring the smooth operations of the Spiegeltent. Thanks to Bard Conservatory for lending us some instruments so that Rebolú could sound as it should. Thanks to the eight members of Grupo Rebolú who traveled from New York City to make us dance from the first beat and also teach us about traditional Afro-Colombian rhythms and instruments. Yes, we support live music!
Thanks to all the local businesses and organizations that made donations for the silent auction: BLISS Juice + Smoothie Bar in Red Hook, Center for Creative Education in Kingston, Conjunctions literary magazine, Dojo Dance Company, Elisa Pritzker, Kingston Farmers Market, Market St, Rhinebeck Moonburger, Nuvance Health, Oblong Books, Fisher Center, Stevenson Athletic Center, The Art Effect, The Hot Spot Yoga Studio, Tilda's Kitchen, Wild Earth, YMCA of Kingston and Ulster County, and Zephyr Float. Thanks also to Parkhurst for their water donation, and to Sabroso Mexican Restaurant, which provided food for all the event workers. Yes, we support local businesses!
Thanks to the sponsors of the celebration: HV Hospice, Hudson Valley Credit Union, MVP, Radio Kingston, Sun River Health, and SUNY Ulster. Total thanks to the La Voz summer team and beyond: Elizabeth Liotta (contributor and dance instructor), Nohan Meza, Eddie Mwamba, Laura Pérez Rangell (we're going to miss you, but we know great things await you), Ángel Ruiz, and Karen Ruiz León. Without all of you, it wouldn't have been possible!
La Voz is the only Spanish-language print magazine for the more than 170,000 Latinos in Columbia, Dutchess, Greene, Orange, Putnam, Rockland, Sullivan, and Ulster counties. Immigrants, our children, and the Spanish language are here to stay, and we need the tools to navigate the educational, healthcare, business, and political systems of this country, of this state. This is the need that La Voz strives to address each month. We have a great responsibility to keep our readers well-informed and to create a medium for the public good.
Once again, we are grateful for your support, whether through fundraising efforts or by placing an advertisement in the magazine (year-end donations also count! lavoz.bard.edu/donar). We hope to continue providing this resource in the Hudson Valley for many more years.
This month, we preview what's coming in the 16th edition of La Guelaguetza in Poughkeepsie on August 6th. We invite you to listen to Flor de Toloache on July 15th and get to know the story of this all-female mariachi group. We pay tribute to visual artist Dina Bursztyn, provide information about the difference between nonprofit and for-profit universities, as well as fast fashion, slow fashion, and second-hand fashion. We continue exploring the myths of the Spanish conquest, offer advice for parents during vacations and on personal self-governance, and much more. Come in, read, and share!
Thank you once again,
Mariel Fiori
Translated from Spanish by Nohan Meza
back to top
COPYRIGHT 2023
La Voz, Cultura y noticias hispanas del Valle de Hudson
Comments
Sorry, there are no comments at this time.