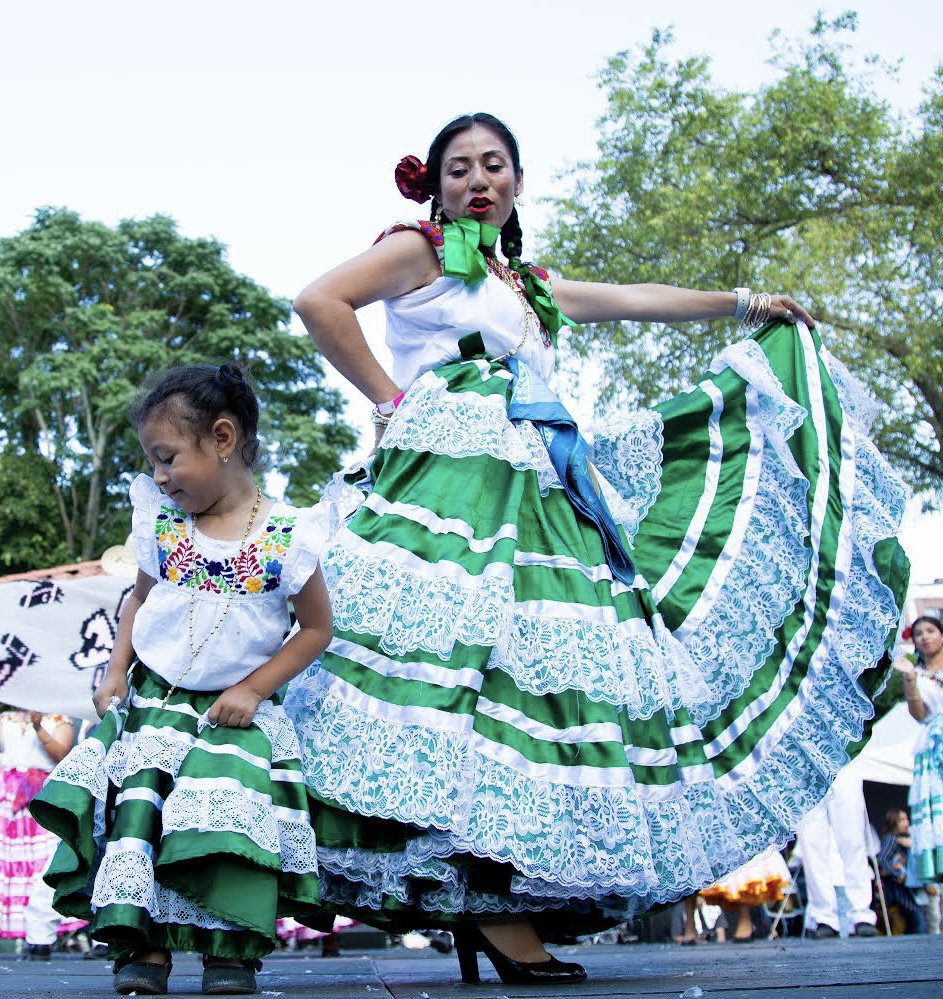 Sueño americano
The Guelaguetza of Poughkeepsie
July 2023
La Guelaguetza is an indigenous and pre-Hispanic festival originating from Oaxaca, Mexico. Sixteen years ago, a group of Oaxacan immigrants in Poughkeepsie decided to share their traditions with the new generations, and each year, the La Guelaguetza Festival has grown immensely, attracting thousands of people to Waryas Park, facing the Hudson River. The celebration consists of traditional dances where each costume represents one of the eight regions of Oaxaca. On Sunday, August 6th, from 1pm to 8pm, the festival returns to celebrate with the entire community.
Guelaguetza is a Zapotec word that means "sharing" or "contributing." According to the sacred traditions of pre-Hispanic indigenous peoples, Guelaguetza was the period when offerings were made to the corn goddess, Centeótl, with the desire to receive a good harvest. On the first Sunday of August, this offering is repeated at Waryas Park in Poughkeepsie, presented by the Grupo Folklórico de Poughkeepsie in collaboration with La Voz magazine, Poughkeepsie Public Library, Arts Mid-Hudson, Sun River Health, Revolución Radio, and Hudson Valley Patriots for Immigration Reform. The tradition continues as every year, a young woman of Oaxacan descent is chosen to be the representative on Earth of the corn goddess and participate in this indigenous festival of dance, food, and community. In the words of Felipe Santos, director of GFP, "Here, we share what we know and what we have inherited."
And this year, in addition to the traditions, we will enjoy traditional Oaxacan and Mexican cuisine such as tacos, tamales, aguas frescas, elotes, tlayudas, and many more delicacies so that both the soul and the stomach can savor the flavors of Oaxaca. The Grupo Folklórico de Poughkeepsie ensures an authentic experience by performing the same dances exhibited on Cerro del Fortín at the Guelaguetza in Oaxaca. It is on this same hill where the stage of La Guelaguetza is located, and it has been the official site since 1974. Since 2008, La Guelaguetza has also found a home in Poughkeepsie and, of course, in the rest of the world as well.
This year, Grupo Folklórico de Poughkeepsie, Ballet Folklórico Mexicano de Nueva York, Costa Oaxaca from New Jersey, and many other artists are scheduled to surprise the audience on August 6th. The festivities last for 7 hours! Just to emphasize the traditional nature of the event, one of this year's presenters is Jennifer Hernández, hailing from Oaxaca, who has been supporting the festival for 3 years and has previously hosted the Guelaguetza at the Auditorio de las Azucenas on the famous Cerro del Fortín.
Felipe Santos, director of Grupo Folklórico de Poughkeepsie, is thrilled to present all these surprises to the public: "On that day, we are all Oaxaqueños," says Santos. Felipe believes that this event, one of the largest Hispanic cultural events in the Hudson Valley (typically attended by over 5,000 people), is a way to keep Oaxacan cultures and traditions alive. He emphasizes that the focus of the festival is on tradition and fostering connections among the cultures of the Hudson Valley: "It's community, isn't it? The main character of La Guelaguetza is the community."
While waiting for the date to arrive, fabrics are woven, food is prepared, music begins to find its rhythm, and the corn goddess, Centeótl, prepares to choose her representative on Earth for La Guelaguetza in Poughkeepsie.
La Guelaguetza in Poughkeepsie
Sunday, August 6th
1:00 to 8:00 PM
Waryas Park in Poughkeepsie
Free and family-friendly event
No alcohol allowed
Rain or shine event
For more information, visit
facebook.com/pokguelaguetza
.
Translated from Spanish by Nohan Meza
back to top
COPYRIGHT 2023
La Voz, Cultura y noticias hispanas del Valle de Hudson
Comments
Sorry, there are no comments at this time.