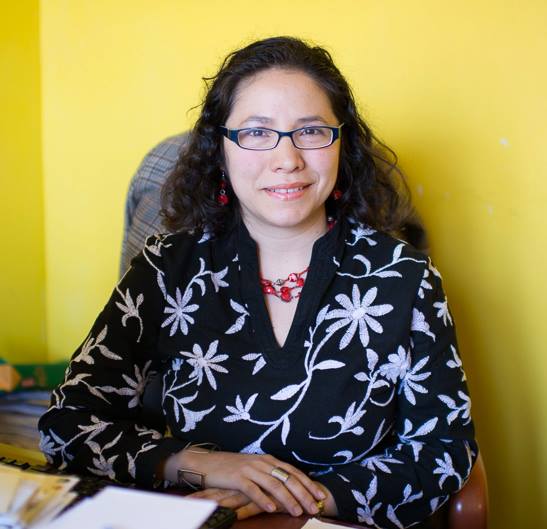 Welcoming Our New Neighbors
June 2023
Seizing every opportunity to score a political point, executives from more than thirty New York State counties, including Rockland, Sullivan, Orange, Greene, Dutchess, Columbia, Putnam, Albany, and Rensselaer in our region, declared a state of emergency.
And why was the emergency declared? Are there flooding, tornadoes, fires, or a new pandemic? No, they imagine things. They imagine that hordes of thousands of "undocumented immigrants" (or "illegals" as Congressman Marc Molinaro dehumanizingly and incorrectly presents them) will descend like locusts on our region to deplete our meager resources. Using fear, many of our representatives (elected and non-elected) openly display their arsenal of racism and xenophobia and repeat lies (such as the now infamous one that the arrival of asylum seekers displaced homeless veterans). Where did that old memory that this is country of immigrants end up?
Let's see, an asylum seeker is protected by international law, and also by US law, to be and work in this country while their case is being resolved. I mean, with a case pending, they're not an undocumented immigrant, the federal government knows who they are. As we have said countless times in this editorial, no human being is illegal, and we already agree that our immigration laws are in dire need of an update. As I understand it, from what I read and my consultation with lawyers, a foreign person who has been in the United States for less than a year files their application for asylum with the form i-589. Between 15 days and a month later, the government responds that it received your application and that the process has already begun. The person has to wait six months after receiving the notification that their case was accepted before they can apply for a work permit. With the work permit, you can legally work in the United States while you wait for your asylum application to be resolved, which can take several years.
Meanwhile, New York City has already received and housed almost 70,000 asylum seekers in the last year, opening more than 150 emergency sites, and has launched the first Arrival Center to offer them all kinds of services, from registration in schools, health insurance, mental health and more. Mayor Adams' Office of Immigration Affairs has released 18 informational videos available in English and Spanish to help you navigate the federal immigration process. And the list goes on. According to reports, the city of NY pays for their accommodation, three meals a day and case management services for four months to people who voluntarily chose to be sent to hotels in Newburgh, Poughkeepsie, and Albany, among others. Of course, the complaint is that the coordination of the trips with the local municipalities has not been the best. Some cite reasons of security and confidentiality of the cases; others simply attribute it to ineptitude or ignorance, as the companies hired for this job are not local to our area and don't know what they don't know.
The NYCLU filed a federal lawsuit against Rockland and Orange counties for barring hotels from hosting immigrants from New York City, in violation of the due process and equal protection clauses of the Constitution.
For her part, Governor Kathy Hochul also declared an emergency, but in order to access emergency funds of one billion dollars to help immigrants. The governor is considering using SUNY campuses over the summer to house the hundreds of people who arrive daily in New York City seeking asylum, and has asked President Biden to expedite the process for asylum seekers in New York can get their work permit in 30 days. And Hochul has also said publicly that he hopes that immigrants can work on farms in New York, with 5,000 agricultural jobs available.
Luckily, in addition to politicians, in our communities, we have volunteers and various grassroots organizations that are driving the effort to give our new neighbors the best possible welcome. From Grandmas Respond, Reunite Migrant Families, Beacon Climate Action, NYCLU, For the Many, Columbia County Sanctuary Movement, New York Immigration Coalition, RISSE, Capital District Latinos, and Rural Migrant Ministry, even the office of Albany Mayor Kathy Sheehan and Democratic legislators from Dutchess and Orange counties, among others, are all doing their part to support it.
Volunteers are wanted as English teachers, rights defenders, drivers, donations of basic necessities, men's clothing and shoes in sizes S, M, L, and 8 to 10, telephones, detergent, non-perishable food and much more. Please contact any of the organizations mentioned to put in your two cents. One hand washes the other.
Mariel Fiori
Managing Editor
*Translated into English by Karen Ruiz León and Nohan Meza
back to top
COPYRIGHT 2023
La Voz, Cultura y noticias hispanas del Valle de Hudson
Comments
Sorry, there are no comments at this time.