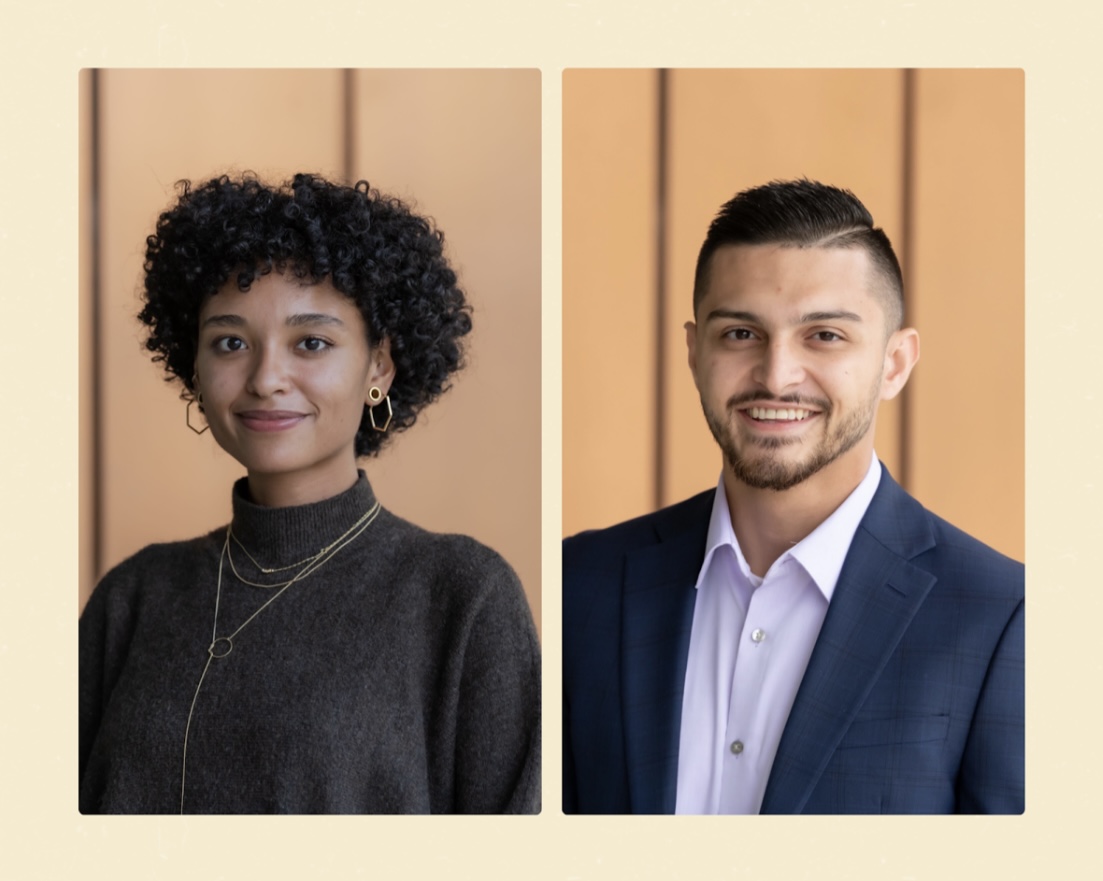 Medio ambiente
A Greener Business World
And We're Not Just Talking About Money.
May 2023
With every passing day, we have less time before we reach the point of no return with regards to global warming. The world of business bears the responsibility of creating a sustainable world both for society, and business itself. In this article, Hector Aguirre and Gabi Mateo-Saja, MBA in Sustainability candidates at Bard College tell us about sustainability, business, and the change they want to be in the world.
"In the world of Finance, you get paid for three things: having an opinion, making good decisions, and making more money," says Hector Aguirre, who's currently a second year MBA candidate with Colombian roots. "It's that simple."
But what do we mean when we talk about good decisions? For Hector, who works in a financial analysis company and helps run the family business, Anhelado, making good decisions goes beyond monetary value. "I didn't like that I was working for a company that was causing damage to the environment," Hector recalls regarding his professional life before the MBA. "The company didn't align with my principles, so I joined the MBA to be able to get out of that industry since it's very difficult, being a chemist—I sell plastic basically—to tell someone that you want to get involved in this massive field of sustainability. And it is at the MBA that I realized that business is the best opportunity we have to produce real change."
Aguirre mentioned that the MBA allowed him to switch careers, but his identity as a Colombian-American also takes a role in his professional life: "It's important to feel comfortable wherever you are. In my new company, diversity has made me a bit more comfortable which allows me to be more authentic to myself. When you're comfortable, you can do more. Again, it's that simple." Which goes to show that when making good decisions as a manager, employee wellbeing is paramount, as results are dependent on them.
Second year student and resident of Westchester, Gabi Mateo-Saja, also has people as the focus of her objectives. "I believe people should have the right to reach their full potential." Gabi, a graduate in Environmental Sciences and Economics, she always knew that her path was to create a more equitable world through wealth equality and, in her particular case, through food: "Sustainable food systems is really where I want to make my impact. We know that right now, today, there's enough food and money in the world for nobody to be hungry. I'm Colombian on one hand and Dominican on the other, so food is a very big part of my identity."
But Gabi is not doing charity when she talks about feeding the world. The truth is that, like the rest of the world, her and her family still have to eat. "The whole immigration process and the reality of being part of a racialized minority generally means being much more aware of all the systems of oppression that make up this country. It's inescapable. Being creative and focused on abstract thoughts, food really seemed to me a good way to tie all these different parts of my identity together while also making a good salary." She laughs. "I'm an immigrant! I have to take care of my family. It's what is famously called the 'immigrant' or 'minority' tax. I want money to take care of myself and take care of my family, but also to give it back to the world."
Gabi explains that, for the most part, when it comes to companies and business, "Money is what brought us to this point, and it's only with money that we're gonna get out."
When I ask Hector what's the change he wants to be in the world, he tells me: "Honestly, as long as we stop selling plastic, I'm happy."
And honestly, me too.
Translated from Spanish by Nohan Meza
back to top
COPYRIGHT 2023
La Voz, Cultura y noticias hispanas del Valle de Hudson
Comments
Sorry, there are no comments at this time.