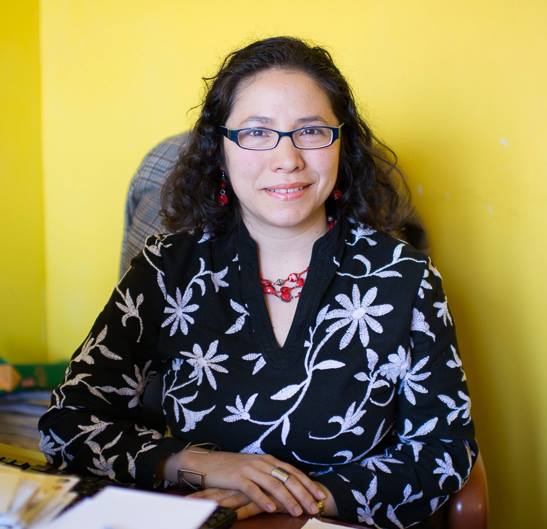 19 Years already?
May 2023
Yes, believe it or not, La Voz magazine has already been in existence for 19 years, proudly carrying our Hudson Valley Hispanic news and cultures to every corner of the 3, then 5, and 8, and now 10 counties in the area where you can find a copy of the monthly magazine (February to December) of La Voz. Where can you find it? You can find us in various ways, the printed version in Latino stores, laundromats, churches, community centers, and more, throughout Dutchess, Ulster, Orange, Columbia, and Sullivan counties. You can also find a copy of La Voz at one of the 47 Ramapo Catskill Library System libraries, one of the 66 Mid-Hudson Library System libraries, or one of the 36 libraries of the Upper Hudson Library System, in Rockland, Greene, Putnam, Albany and Rensselaer counties. The magazine is free, and the paper version runs out soon, so you can subscribe for $25 a year if you want to receive a copy in the mail each month (look for the coupon in the resource guide section at the end of the magazine or
on our website
).
Another way to find us is on our website,
lavoz.bard.edu
, where you can discover the entire archive of the magazine from 2004 to the present time, in case you missed an issue. A fairly easy way to read us is through our monthly e-newsletter which updates on the content of the magazine every month, and sometimes informs you of events like the one we are organizing to celebrate our 19th anniversary of sharing useful and inspiring information with you through all media. You can subscribe to the newsletter on our website or by following this link:
bit.ly/boletinLaVoz
. Other channels that we use to bring you news are our social networks and the radio show La Voz en breve, which is broadcast on various local community radio stations. Thank you to the stations that carry our programming: Radio Catskill, Revolution Radio, Robin Hook Radio and WVKR! Thanks, obviously, to Radio Kingston for giving La Voz a home with Mariel Fiori every morning.
What topic would you like La Voz to cover? What would you like La Voz to do to better inform you? How would you like to participate? We always want to know about your questions, comments, new ideas and collaborations. As I always say around here: write to
[email protected]
and make your voice heard!
I mentioned earlier that we are organizing an event to celebrate our 19 years of working to provide accessible, practical, and inspiring information in Spanish. On Saturday, June 17, everyone is formally invited through this editorial to come celebrate with us
El Rebolú de La Voz
, in the beautiful Spiegeltent ⎯erected on the Bard College campus, right in front of the Fisher Center, only during the summer season.
At the La Voz party we will have a dance class (in case anyone needs a refresher) with teacher Elizabeth Liotta, and live music with the Afro-Colombian ensemble Rebolú. Have you heard them yet? With its repertoire of traditional songs and original compositions, Rebolu fills us with energy and the desire to dance. On June 17 (have you saved the date yet?) there will also be music and drinks for sale and a silent auction. General admission is $30 and reserved seats are $40 and can be found on the
Fisher Center website
. All proceeds benefit La Voz magazine (which is free to read, but not free to produce, print, and distribute). For information on sponsorships, write to
[email protected]
While you wait for the day of El Rebolú de La Voz to arrive, I invite you to read our May issue and take advantage of the opportunity that Laura Pérez Rangel brings us to see Tan Dun's concert at the Fisher Center. This month's cover is dedicated to the central issue of racism at Carmel High School, where a student "prank" is not such, and is not taken seriously by the authorities. Where are the human rights, I wonder? We also have inspiring stories like Yadriel Lagunes' Memories from Oaxaca, the story of pastor Erick Mercado, the work of artist Valentina Venares, or the sustainability dreams of Héctor Aguirre and Gabi Mateo-Saja. There are also various perspectives regarding education, from plans to attend university, to how to help our children at school, the psychological relationship with the mother, and the Pipil legend of the origin of white corn.
Thanks for reading, sharing, and commenting.
Mariel FioriDirector
Translated from Spanish by Karen Ruiz León
back to top
COPYRIGHT 2023
La Voz, Cultura y noticias hispanas del Valle de Hudson
Comments
Sorry, there are no comments at this time.