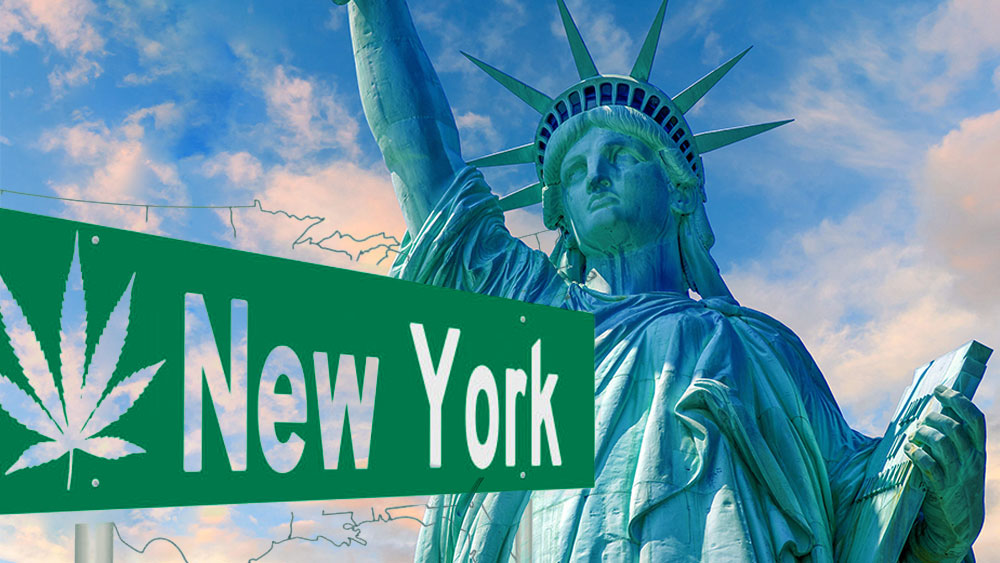 Will Justice Be Done?
Regulating the legalization of marijuana in New York
June 2022
Cannabis has now been legal for adults to use for recreational purposes in New York since last year, and for patients to use for medical treatment since 2014. Under the Marihuana Regulation and Taxation Act (MRTA) law that legalized marijuana in New York last March, any adult over the age of 21 can possess three ounces of marijuana in public, give it away to other adults without compensation, and use it without penalty in many public places. However, it remains illegal for non-medical users to buy or sell marijuana, or to grow it at home. For this reason, I recently spoke on my radio show, La Voz con Mariel Fiori on Radio Kingston, with former state senator Jen Metzger, who last September was appointed a member of the Cannabis Control Board, which is tasked with regulating and supervising the legal marijuana and hemp markets in the state.
According to an American Civil Liberties Union (ACLU) report, historically, Black and Hispanic New Yorkers have been arrested on marijuana-related charges at much higher rates despite widespread use of the drug across all demographics, with one in six Black and one in twelve Hispanic NY residents arrested with a marijuana-related crime as a primary charge between 2000 and 2018, compared to one in 85 white residents.
Mariel Fiori: What is the State Cannabis Control Board for? We have been told that the priority is restorative justice and equity.
Jen Metzger: The purpose of the MRTA is to address and repair the disproportionate harm that the war on drugs has had on, primarily, black and brown communities and to create a safe, legal market for cannabis products. A big part of this program is to protect public health and make sure that people have access to products that are tested, that meet very high standards of safety and quality, and to educate the public around the health issues around cannabis as well.
How are communities historically harmed by the war on drugs going to be helped?
There are two different ways that this program will do that. #1 is to provide economic opportunities in this industry and #2 those communities that have been disproportionately harmed would get priority - 'equity applicants', they will get priority licensing to have a business, it could be cultivation, processing and manufacturing, retail sales, there are many different types of business activities and up to 50% of the licenses are to go to equity applicants. Another important component of the program is that 40% of the tax revenues collected from the sale of cannabis products are reinvested in the communities that have been disproportionately harmed. It is very open-ended, it could be for social programs, educational programs, it could be for all kinds of things, but the point is to lift up those communities that have been harmed.
I understand that they have already approved at least 54 conditional licenses for cultivation. Who are these farms and people who are being given these licenses?
This is not the full license program yet. We are still developing the regulations and recognize that the natural growing season does not follow the regulatory schedule. The legislature passed a law this year that created conditional licensing for farmers, but for farmers who were already licensed in New York to grow hemp. Another part is that we are doing conditional licensing for retail dispensaries. There will be 100 to 200 retail dispensaries conditional licenses in the fall. One of the requirements for obtaining one of those licenses is that the applicant must have been justice involved or a family member justice involved. In other words, had a previous conviction for a canvas related crime that is now legal. So is to support equity. is to support outdoor growing on New York farms as well.
In business, the early bird gets the worm, or at least the first who arrives has more chances of winning. Among any of these 54 conditional licenses, are there people who belong to the equity category that you mentioned?
That is a really good question! I think that there are different categories of equity applicants. I should go back and explain. For the law… under the law includes those who have been disproportionately harmed. It also includes women and minorities owned businesses. It includes distressed farmers and service-disabled veteran owned businesses. So, there are different categories of equity licenses. There are certainly some equity applicants in there but because it was limited to hemp growers under the law that was passed this year. This is not the legalization law; this is a different law that was passed this year just for conditional licensing… It is going to be more limited, but they are required to incorporate mentorship programs for equity applicants and help equity applicants involved in cultivation; so, it is built into that initial program.
It is actually going to be a very tiny percentage of the market that these farmers have, they are only allowed to grow up to an acre of cannabis outdoors and what is different for our program from other states is that we are starting with very small businesses. Both the retail businesses and the farms are very small businesses. In other states they have started with the giant corporations, interstate corporations, multinational corporations, cannabis corporations that really do dominate the market but that is not going to happen in New York. There will be opportunities for small businesses. It will be mostly small and medium-sized businesses.
Cresco Lab is a multimillion-dollar business, they are asking for a 38 million dollars tax break in their 90 acres in Wawarsing, here in Ulster County. This company is part of the Valley Agriceuticals, they promised to bring 495 jobs, they already have 21 cultivation and production facilities in New York. So how does what you just said about equity match these news about Cresco Labs, for example?
I just have to say from the start that, because I am on the board I can't talk about specific applications because I make decisions on applications, but I can speak to it generally that, Cresco… Those are medical companies, medical cannabis companies under New York's Medical Cannabis Program. That is, that program has ten companies in it, it was set up before the marihuana regulation and taxation was passed, back in 2015, it's been around for a few years. Under the law that was passed last year, the companies are limited in the adult-use market, which is separate from the medical cannabis market. They are each allowed under the law to sell adult-use products to no more than 4 of their dispensers. We have not put the regulations in place for the whole adult-use market, so there have been no approvals yet, or their participation, the extent of their participation, all of that will happen after the regulations are set up; then we review and make decisions about licensing to the companies. And, just for your listeners, the draft of the regulations for the adult-use programs, we are expecting to have them available for public comment next month. The public comment period and the review period take some time, so the final regulations we expect to have in place sometime in the fall, late fall, sometime in the fall…
People cannot grow cannabis in their own homes, right?
They will be able to, but … Right now, we have put out for a second round of public comments the regulations for medical patients to grow their own cannabis at home and that public comment period is 45 days, so… In a little over a month the regulation should be in place and medical patients will be able to grow their own plants at home, which is very important to accessibility and affordability. For adult use, people will also be able to grow cannabis at home but, under the law, it's tied to when we open dispensaries, so that is coming a little later for adult use. Eventually, everyone will have the ability to grow their own cannabis at home.
When will the dispensaries open?
The first conditional license dispensaries, we expect to grant the licenses in the fall and, under this special law that we are doing, that was just approved in the state budget. The state is actually providing the retail space for these applicants. It is a loan essentially, it's paid back, but one of the big problems that equity applicants have faced in other states in getting started is that they haven't had the capital to start the business, so we wanted to make sure that we were starting with equity in this area and making it possible for them to succeed by assisting in getting over that hurdle. So, once the licenses are granted to these conditional licensees, as I said, between a 100 and 200, they will actually have retail space already set up for them to start their business; and that should be this year, before the end of this year.
You mentioned that up to 50% of the equity applicants will be considered for a license or will be granted license for cultivation or retail or production of cannabis, is there a minimum?
The law sets the goal of 50% of all licenses being granted to equity licenses. So that's our goal, there's nothing in the law that breaks them down by each category of license. But we are very serious about that goal and are striving to meet it. And I want to mention that, when the full program is up and running, there are two license types that I think will be very helpful to equity applicants in getting started. One is Micro Business license, where you'll be able to start with a very small business and it's the only license type in the adult-use licensing framework that allows you to do everything from see cultivation, processing, and manufacturing, to sell. You can have a small business, where you actually cultivate it yourself, process it yourself, and sell it directly yourself. No other type of license holder can do that (within the adult-use). The other type is a Co-operative license, and I think that will be very helpful to equity applicants in pooling resources and working together; they can share equipment, facilities and we'll have a special license just for cooperatives.
More information at
cannabis.ny.gov
back to top
COPYRIGHT 2022
La Voz, Cultura y noticias hispanas del Valle de Hudson
Comments
Sorry, there are no comments at this time.