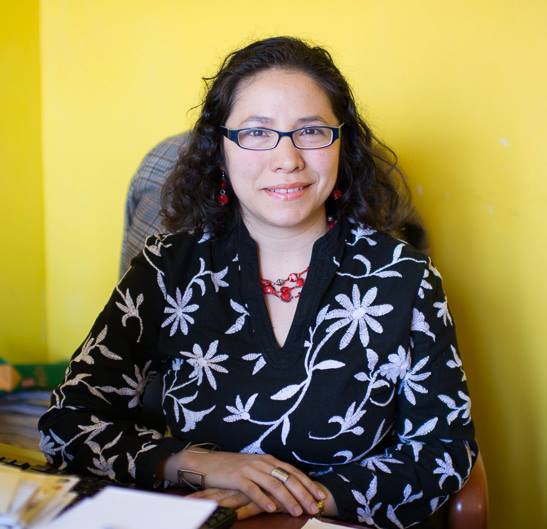 The Power of Protest
November 2021
In November we give thanks and I want to thank all the people who have not remained silent. The people who use their voice, one and a thousand times, for justice to be done. Protest, organization, and union are all very powerful.
There are many examples, such as that of Monica Goods, an 11-year-old girl who on the night of December 22, 2020, was killed in a series of tragic and illegal events that resulted from a simple traffic stop. Monica's father, Tristan Goods, was stopped in his Dodge Journey at 11:45 pm for speeding on Interstate 87, very close to the Kingston exit, as they were returning home. Goods' wife and Monica's 12-year-old sister were also in the car. During the stop, state police officer Christopher Baldner became enraged and pepper-sprayed the vehicle, causing Goods to flee in a panic. Knowing there were children inside, police officer Baldner, an 18-year-old veteran in the force, chased the car, hit it twice from behind before it hit a railing and overturned, driving Monica out, ending her short life, and changing the lives of all her loved ones.
Since December 28, the incident has been investigated by the office of State Attorney General Letitia James, who has jurisdiction over events involving the killing of civilians at the hands of police but has not given public statements about the case for months. It took pressure from the family, from local organizations such as Rise Up Kingston, Justice for Monica Goods, Kingston Walk 4 Black Lives, and NYCLU, for months, and more recently from elected officials such as Rep. Uchitelle and the Ulster County Executive, for Police Officer Baldner to finally be brought into legal proceedings. In October we learned that Baldner had two previous incidents under his belt very similar (though they were not fatal) and Governor Hochul, via executive order, sent a grand jury to weigh the charges.
In late October (meaning James then announced her official candidacy for governor of New York), nearly a year later, a grand jury indicted Baldner on the felonies of second-degree murder, manslaughter, and reckless endangerment in the death of Monica Goods. The maximum sentence for second-degree murder is 25 years to life in state prison. The case is not closed, but finally, after all the people who have raised their voices, who have written and signed letters, are on the way to justice.
Another example? In late October, Gov. Hochul also rejected the proposed expansion of the Danskammer fractured gas plant, which would have brought 25 times more health-damaging particles and volatile compounds to the region, worsening air quality and exacerbating public health problems such as asthma in Environmental Justice communities in and around Newburgh. This was the main argument that, for years, thousands of activists and organizations were expressing to then-Governor Cuomo to reject the permit. It took a change of Governor (Hochul running for Governor by 2022) and more than 5500 letters, 175 public testimonies over the summer, and many protests, to stop the fractured gas plant.
More examples? Thanks to all the immigrants who were a part of a hunger strike that lasted 23 days, the organizations which work to defend immigrants, activists and the community which manifested in Albany and throughout the state of New York, to demand justice for all essential workers. In April, the state legislature finally approved $2,100 million to pay workers excluded from other aid due to the COVID-19 pandemic. He clarified that the funds have already been exhausted
With little space for more examples, I will mention two more that affect us. In 2019, after years of campaigning throughout the state and local level, the New York legislature passed two important laws: Driver's licenses for all, Green Light, and rights for agricultural workers. One of the new rights that farm workers have, also considered essential, is the right to form a union. Unity makes strength! Thank you to all those who have raised their voices to demand justice in so many circumstances where it is needed. The struggle continues. Let us unite our voices.
Thank you for reading!
Mariel Fiori
Director
back to top
COPYRIGHT 2021
La Voz, Cultura y noticias hispanas del Valle de Hudson
Comments
Sorry, there are no comments at this time.