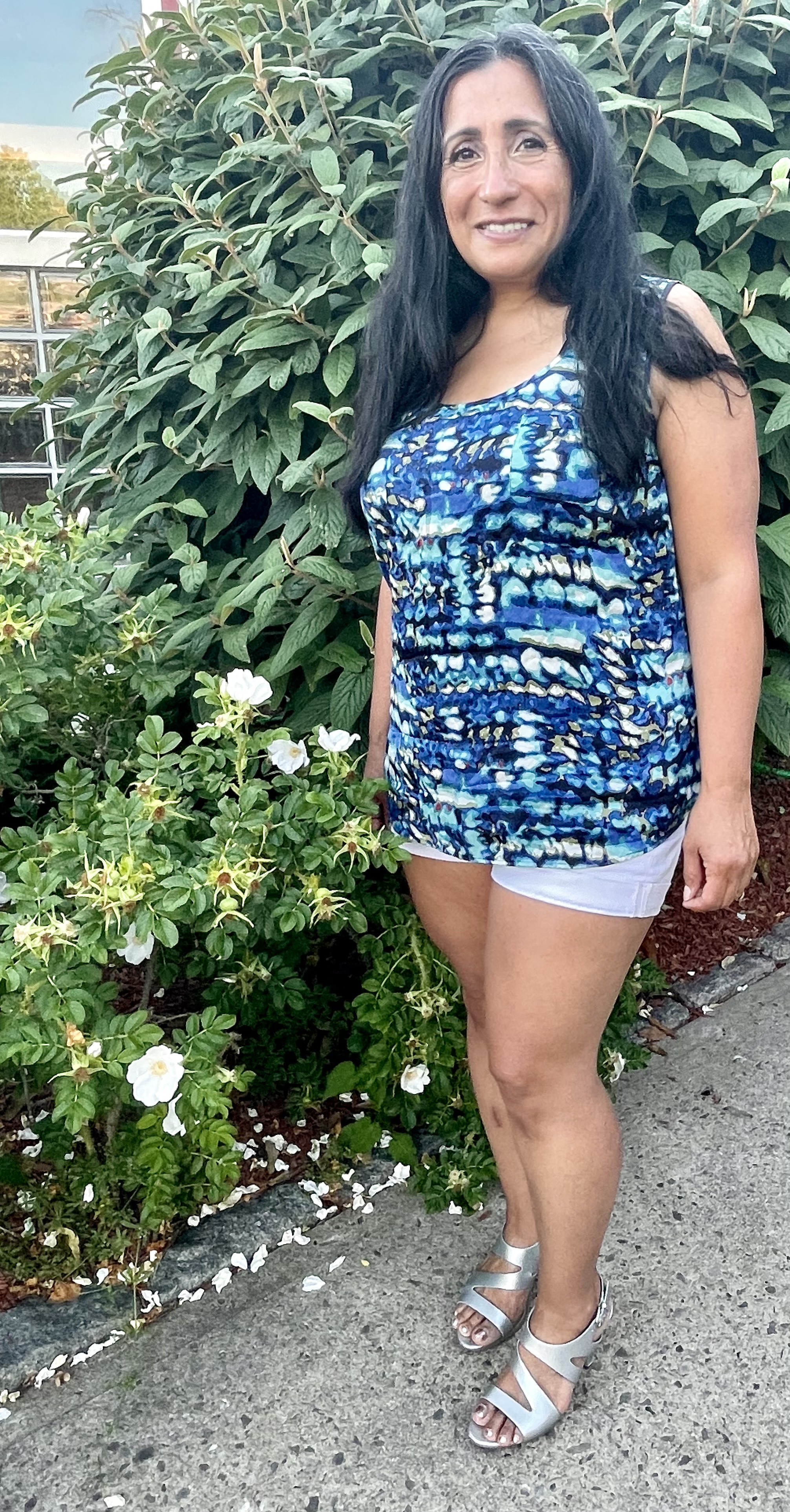 Sueño americano
Sandra Cuéllar Oxford, "The American Dream Is Being Built In the Streets"
July 2021
The United States celebrates 245 years as an independent and democratic nation. However, the dream of achieving justice, freedom, well-being and equity for all is still under construction. The social and economic disparity, that was evident during the last year, and the consequences that resulted from it, raised questions about the direction that the country is following to achieve a democracy with rights for all.

"The current systems are all broken, that is why the American dream is being built outside, in the streets, and it is being claimed especially by young people who are fighting for a fairer world," says Sandra Cuellar Oxford, Bachelor of Business Administration from Marist College and Director of the Hudson Valley Federation of Labor.
Inequality was reflected in the way in which, on the one hand, there are those who amass large fortunes and avoid paying taxes, as evidenced by the Senate Finance Committee, and on the other, in the lack of labor rights and basic survival conditions for the majority of workers, many of them called essential.
"There is a great division in the country. It is a nation of great extremes and that is our reality," explains Sandra Cuellar. "Right after New York governor Andrew Cuomo guaranteed the right of farmworkers to form unions in 2019, the pandemic struck and workers in the processed food packing corridor began to become alarmingly ill, without access to basic services."
Sandra was born in Manhattan and raised in Queens. Her mother is Colombian and her father Italian-American. She moved with her children to Ulster County and later to Sullivan. She currently lives in Hurleyville, NY. When she arrived in Modena in 1988, she witnessed the terrible conditions that agricultural workers suffered. Disturbed by the racism stemming from the segregation laws "Jim Crow," she determined that she would become an ally of the "Campaign for Labor Justice for Farmers."
The defender states, "in the Federation we have 113 thousand families attached to unions that have stabilized their situation. I belonged to the United Food and Commercial Workers Union for 14 years. I have seen that people with resources to resolve their situation come out ahead, but people without rights and without resources experience a lot of injustice. They steal their wages and that's why I dedicated myself to restorative justice."
Sullivan County, considered the third most unhealthy, was one of the places where workers suffered the most. "All the packing plants were identified with outbreaks of infection. There were people who died, since the workers were forced to work side by side. People are still suffering," says the activist.
She adds, "their immigration status prevented them from accessing health services, unemployment insurance, access to housing, among others, so as not to affect their legalization, despite being 'essential workers.' The workers have not been seen as 'essential', but as 'disposable.' People do not know the abuse they suffer; they are made invisible. Now that the situation is exacerbated, it is impossible to pretend that we do not see the reality.
She continues, "Yes we are finding some post-pandemic improvement. It has been understood the need for workers to have their rights guaranteed, for the good of all, whether they are part of a union or not. Although we have the same allies as before, the work that was done is formidable. It gave room for a new framework that allowed the Excluded Workers Fund to pass, when it was impossible to talk about it. It provides support to workers who suffered loss of wages and were excluded from federal programs."
"But there is no process without a fight," she emphasizes. "The relationships that were generated created a fundamental base. Now it is time to protect what was won and continue fighting for what is lacking, such as the 'Pro Act,' which will guarantee labor, civil and human rights to workers. It has already been endorsed by President Biden. Sometimes justice is not immediate, and we have to keep fighting to get it."
back to top
COPYRIGHT 2021
La Voz, Cultura y noticias hispanas del Valle de Hudson
Comments
Sorry, there are no comments at this time.