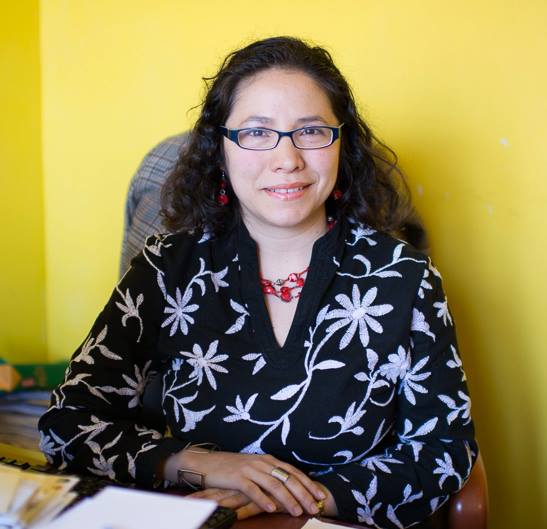 The light at the end of the tunnel
June 2021
Summer approaches as the COVID-19 pandemic draws to a close. After more than a year of healthy distance and mandatory use of face masks in every public place, indoors or outdoors, we are now vaccinated and ready to leave behind all of this that has just happened to us collectively, worldwide.
And what did we learn? To reconnect with ourselves, I believe, with our family and community life, with individual and collective responsibility, with the importance of breathing, clean and pure air, hugging and good company. How surprising it was! Fifteen months later, we already know more about this infamous coronavirus: the theatrics of hygiene aren't it anymore, the important thing is that the air circulates and that we wear masks in crowded places, and in schools (where children under 12 cannot yet get vaccinated, even if they want to). All people over 12 years of age can receive the vaccine, which is effective, safe and free. Also, in most places, an appointment is no longer required.
And despite the optimism, we are still not completely safe from this pandemic. According to the most recent numbers, in our Mid-Hudson Valley region, about 55% of the population has at least one dose of the vaccine. An even lower percentage in the population between 12 and 35 years of age, and higher among those aged 35 and over. This month at La Voz we bring you the testimony of several young people who collaborate with the magazine and decided to get vaccinated.
New York State is trying in every possible way to persuade those still lagging behind to stop waiting and
get their COVID-19 vaccine.
For example, people between the ages of 12 and 17 (the group that currently has the highest rate of COVID-19 positivity compared to the number of tests they take, and also the group with the lowest percentage of vaccination) could win one of 50 full scholarships (including tuition, room and board) to attend a New York State University for four years by
entering a drawing
if vaccinated during the month of June. In addition, free passes for state parks were raffled for those who were vaccinated in the last week of May, and lottery tickets worth $20 with the possibility of winning $5 million have been given to those who are vaccinated in some state-run sites. Free tickets to baseball games and free rides on Metropolitan Transportation Authority trains and subways have also been offered.
Speaking of travels, the pandemic stopped tourism, one of the most important sectors of the world economy, which accounts for 10 percent of global GDP and more than 320 million jobs worldwide. According to the United States Travel Association, the tourism industry accounted for 39 percent of the jobs lost last year nationwide. In New York, according to the Department of Labor, the sector employed one million people in April 2019 but by April 2020, that number was reduced by 60 percent or 355,400 jobs, and in April of this year the recovery still remains incomplete: the industry employed 640,900 people in New York.
This year, the rebound is expected to continue, although many still do not want to get on a plane and, as we know, well understood charity begins at home. So, to contribute our grain of sand locally, starting this month we bring you in our section Shall we go to a park? ideas for sightseeing in our beloved and beautiful Hudson Valley and Catskill region, throughout the eight counties where a paper copy of La Voz can be found. We begin with a list of inns, attractions, and restaurants to visit in Sullivan County. What other recommendations do you have? Send us a message to
[email protected]
so that we can incorporate them in future editions. As a reminder, La Voz is distributed in Dutchess, Ulster, Orange, Columbia, Sullivan, Rockland, Greene and Putnam counties.
There's a light shining at the end of this tunnel: if we get vaccinated, we can go for a walk without bringing home unwanted souvenirs.
back to top
COPYRIGHT 2021
La Voz, Cultura y noticias hispanas del Valle de Hudson
Comments
Sorry, there are no comments at this time.