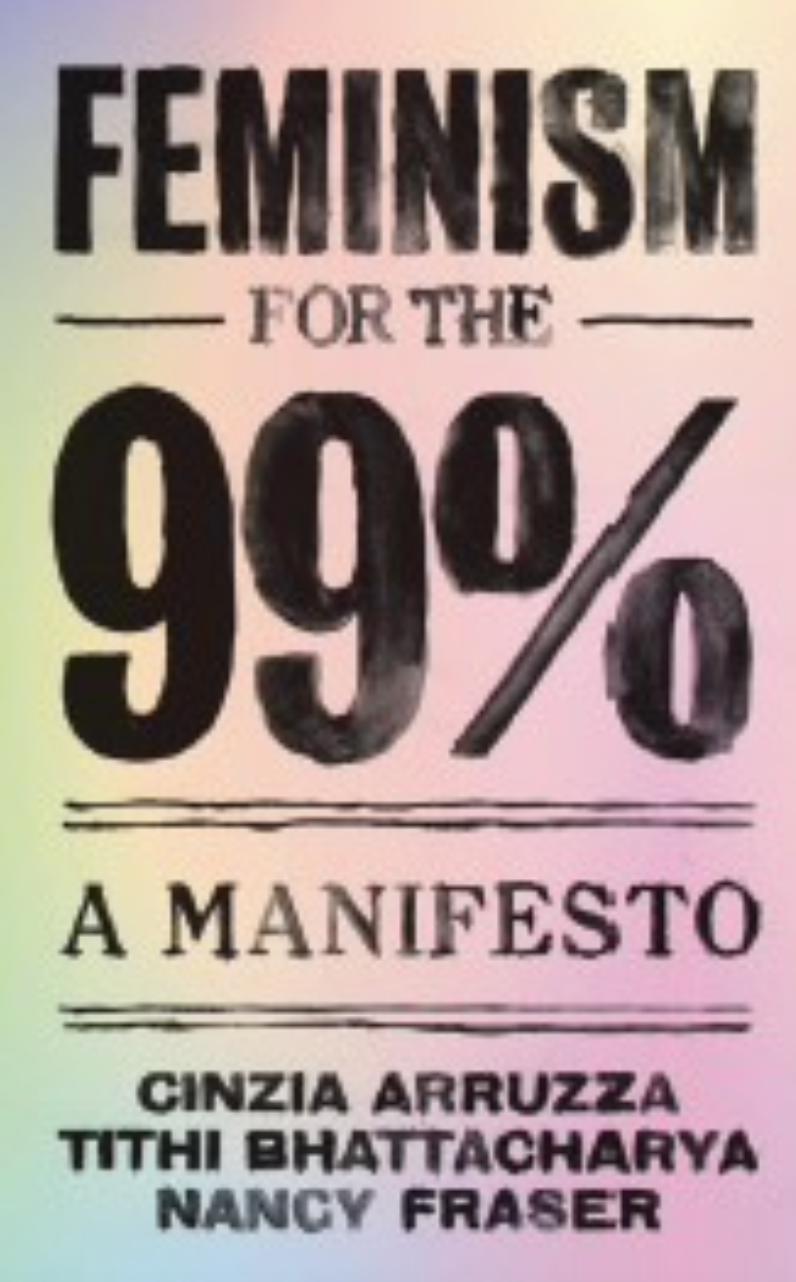 Marxist Feminism
March 2021
"I wasn't comfortable describing myself as a feminist until I became a mother and understood that for my children to live in a better world, the basis of our social systems has to be changed," Professor Tithi Bhattacharya of Purdue University said in a presentation at Bard College on her studies of feminism and gender. She talked about the feminist movement and its displeasure with the stigma that arises when we talk about gender.
What does it mean for the United States to have a woman as vice president? For many people in the United States, this has created unfulfilled and conflicting feelings. In times of a very polarized government and people, What is representation, equity and equality like?
Bhattacharya talked about Marxist feminism, and how this idea works with modern problems of gender, capitalism and class. She spoke of the more global idea of feminism and how it does not support working class women, women racialized as non-white, and therefore their families. Even this global idea of feminism seeks to take advantage of their work even more.
She explained that there is already a structure of 'equality' between women and men; her example was that four of the five military departments of the most powerful colonial imperialist countries, such as France, Israel, and the United Kingdom are run by women. She asked, why are there women whose jobs are to start wars and define borders, while there are women who cannot take time to heal after childbirth? The reason is that the equality structure is only granted to an elite class of women.
This is an urgent problem as she explained how women are the foundation of communities and households.Their exclusion in important decision-making damages society in an incorrigible way. An example is how now, in a pandemic, in many households, the responsibility to keep the family healthy falls on the mother. The impact has been that many mothers have been forced to choose between the safety of their family and their work.
So, for the rest of the female population, there has to be a claim to feminism for 99% of women. And around the world there is a global movement for women's rights, from India to Latin America. These movements include other social problems as gender-based violence is often tied to other contemporary themes.
The professor explained that an interest in feminism on behalf of men is necessary, not out of pity for the female gender, but because they understand that equality is necessary to socially advance.
In her book Feminism for the 99%, Bhattacharya defines Marxist feminism: Feminism for the 99 percent rejects the prison and democratic methods of gender-based violence. We know that gender-based violence under capitalism is not an interruption of the regular order of things, but a systemic condition. Deeply anchored in the social order, the greatest complex of capitalist violence cannot be understood or repaired in isolation the biopolitical violence of laws denying reproductive freedom; economic violence in the market, bank, owner and lender; state violence by police, courts and prison guards; transnational violence by border agents, immigration regimes and imperial armies; the symbolic violence of the dominant culture that colonizes our minds, distorts our bodies and silences our voices; and the "slow" environmental violence that corrodes our communities and habitats."
Bhattacharya 's definition seeks to move away from the inclusion of genders under an oppressive system, defining gender-based violence as a symptom that cannot be remedied without focusing on the root. This urgent issue exists in public and private spaces, affecting us globally in ways that we are not aware of.
Translated from Spanish by Elisa Littin
back to top
COPYRIGHT 2021
La Voz, Cultura y noticias hispanas del Valle de Hudson
Comments
Sorry, there are no comments at this time.