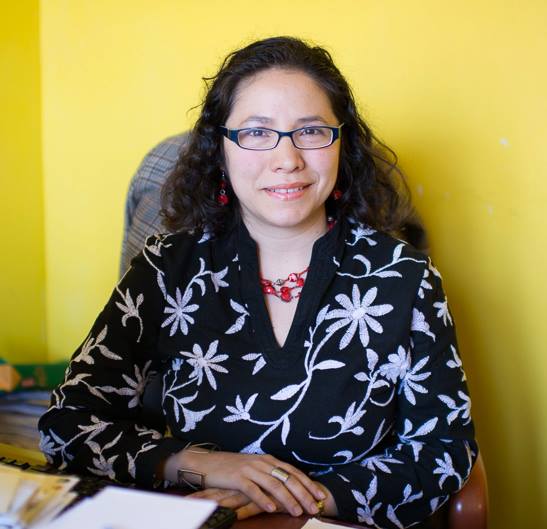 Editorial
Something concrete
June 2020
Skin color has been a defining subject in this country and also in South America, where even 500 years after the European invasion, there are still footprints we are trying to erase. For those who need a crash-course in history about why we say, "Black Lives Matter," I recommend informing yourself on the period of slavery that lasted centuries and is still dragged along with us in a structurally racist system, which includes laws and police. One Statistic:
24% of those dead at the hands of police are black, even though the group only constitutes 13% of the country's population,
according to the Mapping Police Violence organization. Simply type racism and police violence in the United States on your web browser to learn more.
That's how in midst pandemic, we have seen (amplified by technology, not because it's more prevalent now), the horrible execution in Minneapolis of a black man, George Floyd, performed by a white cop, Derek Chauvin, and three other officers who didn't stop him. After intense days of mostly pacific protests (a written right in the Constitution), which still continue around the country, beyond its borders, and of course, here in the Hudson Valley, and we are already seeing concrete results. All four officers lost their positions the next day, although Chauvin had had 18 previous complaints against him, this was the first time he lost his job. And not only that, all four received charges for murder. Although it is not yet known what the verdict will be because the process has just begun, it's a stepping stone that evidently required the thousands of protestors who defied quarantine and marched the streets in masks to have their voice heard. No justice, no peace. Say his name.
And people not only made themselves heard on the streets. In addition to all grassroots rights organizations, other institutional voices spoke through electronic newsletters and the media. Bard College, for example, the home of La Voz magazine, published a letter signed by its president Leon Botstein, where it says, "We regret the recent loss of black lives of Ahmaud Arbery, George Floyd, Tony McDade, Nina Pop, Sean Reed, Breonna Taylor and countless others, and we mourn everyone in our community who suffers at the hands of an unjust system. In this painful and enlightening moment, we recognize that we exist in a system of oppression and racism and that our silence towards this would not only be antithetical to our mission, but harmful to the communities we serve."
Silence is complicit, silence kills, not only George Floyd and so many other African-American brothers. This is why people protest, because it's time for a change in the system. Besides justice being made for every act of racist police brutality, what we need is to rethink the place of police in our society. Did you know that as an institution, the police has its origins in the capturing of slaves on-the-run? Can conflicts be resolved in a different way? Why is there police in schools? Why does the police need military equipment? How can immigration police, ICE, be supervised or disbanded?
In some parts of the country, such as Los Angeles, the mayor is going to move police funds, between $ 00 and $150 million from the budget, to reinvest them in communities of color. in Minneapolis the council wants to dissolve the police and start from scratch. Closer, in the city of Kingston, Ulster County, after two years of keeping it on file, the police liability law, legislation that would change the way that police are supervised and followed-up on complaints, is finally something Mayor Steve Noble is willing to sign. All of these are concrete examples of what the people have the power to accomplish. Besides protesting, letters can be written to local outlets, we can call our representatives at every level, we can get involved in groups that promote change and we could even provide financial support.
Translated from Spanish by Nohan Meza
back to top
COPYRIGHT 2020
La Voz, Cultura y noticias hispanas del Valle de Hudson
Comments
Sorry, there are no comments at this time.