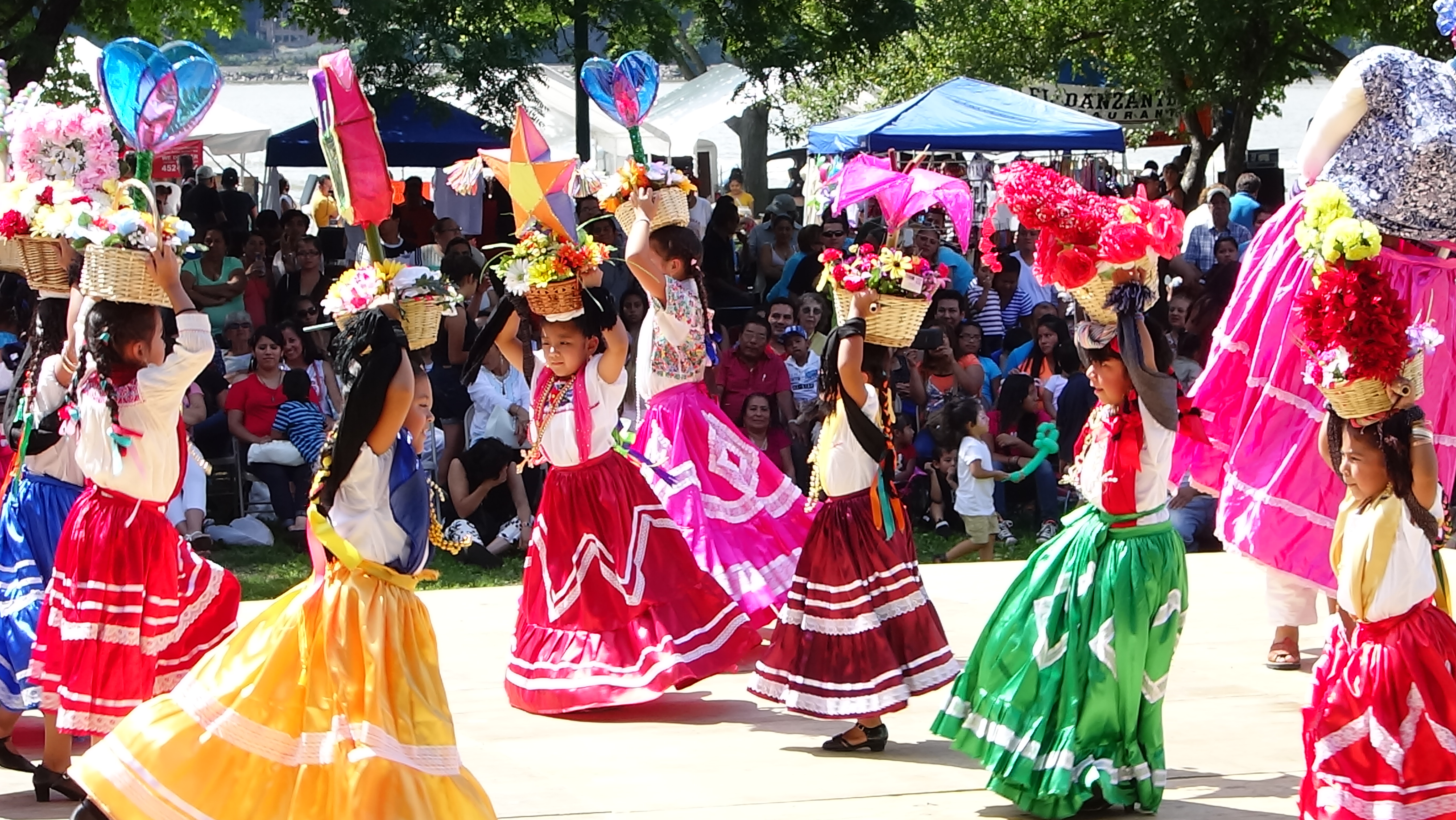 ¿Vamos a pasear?
The Guelaguetza of Poughkeepsie 2019
July 2019
Today we are all invited to a festival of colors, music, and dance running on its eleventh year, a festivity to share as a community, which is not only a tradition in the city of Poughkeepsie, but rather a true tribute to our diversity and our growing bonds as residents of the Hudson Valley: the Oaxacan festival La Guelaguetza. The word Guelaguetza in its Zapotec origin means "offering" or "gift" and it traditionally refers to the spirit of cooperation and love for others.
As stated by Felipe Santos, one of the festival organizers: "I think this is already a party of everyone, and it's important to involve everyone and to share. The best way of reaching people is to share what we have and in that way learn from each other."
The La Guelaguetza, which today is still celebrated in the original historic location called Cerro del Fortín in the city of Oaxaca, stems from the traditions of the indigenous communities of the state of Oaxaca, which are dedicated to the Goddess of Sweet Corn, Centeotl, goddess of abundance. There, thousands of spectators participate in one of the most remarkable expressions of traditional Mexican culture in a stadium built specifically for the event, which congregates dozens of delegations of musicians and dancers in their colorful regional attire.
Approximately 100 volunteers, including like Felipe and his family, make sure that the festival is a success every year in the Hudson Valley. Today the festivities feature about 150 dancers along with musicians, singers, and artisans alongside the support of various nonprofit organizations. Local restaurants are also present, offering a great variety of traditional Oaxacan food.
The free-to-the-public Oaxacan festival at Waryas Park, Poughkeepsie, begins with the processions of delegations that represent the eight different regions of Oaxaca donned in traditional clothing and will include the petate bull, the calenda monkeys, and mischievous verses among other things. Featured dancing groups include: Ballet Folklórico Mexicano de Nueva York (Brooklyn), Ballet Folklórico Guadalupano de Staten Island, Zancudos de Zaachila from Bridgeport, Connecticut, and Grupo Folklórico de Poughkeepsie. Once again , traveling from Mexico for the event, The Banda Azul de Oaxaca plays live music for each of the dances, and will also play after the dance performances so the public can participate and dance on stage as well. Moreover, for the first time, alongside the musicians and dancers, four singers sing live songs about the Guelaguetza, two of them of Oaxacan origin and two from Puebla, Mexico. The singers are Bybyanna Corona, Alberto Ojeda, Victor Nicolás, and Kimberly Firch.
A Oaxacan at Heart
For a veteran of Oaxacan dance like Lidia Espinoza, Guelaguetza means months of rehearsals and the unique opportunity of taking part in an event that connects her with a culture that was passed down to Lidia by her mother, native to the Valles Centrales region of Oaxaca. Lidia is only 11, has never been to Mexico, but already is an expert in a dance known as the Oaxacan "chinas," having begun dance at the tender age of 5.
Lidia expresses herself with enthusiasm when she tells us about her coral-colored, laced-skirt outfit. Her mother explains that all of the traditional garments seen on stage at the festival are made by hand and brought specifically from Mexico. "I love the traditions because they're a lot of fun and bind us culturally. I like where they're from, how everything is expressed," says Lidia, who dreams of one day being chosen the Goddess of Corn, a title given to a youth every year in order to kickstart the festivities and represent the local Oaxacan community in various events throughout the year.
Before finishing our conversation, I ask Lidia what she likes the most about La Guelaguetza. Without missing a beat, she answers, "The dances," and after thinking about it for a bit longer she adds, "and the fruit drinks!"
For more information, follow La Guelaguetza on Facebook,
www.facebook.com/pokguelaguetza
*Translated into English by Nohan Meza
back to top
COPYRIGHT 2019
La Voz, Cultura y noticias hispanas del Valle de Hudson
Comments
Sorry, there are no comments at this time.