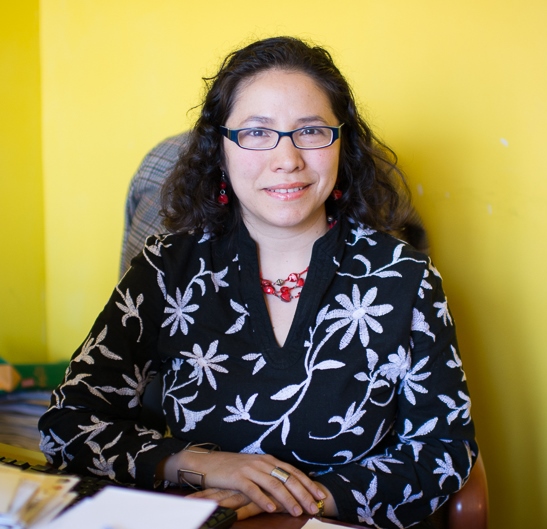 Honoring Life
July 2019
A few days ago, I was listening to this beautiful tango by Eladia Blázquez. "Honrar la Vida" is a poem with lyrics that leave you pensive. Honestly, this is the kind of music that I enjoy, the kind that has lines bearing a positive edge, inspiring, inviting reflection or action.

So is this month's content from La Voz. Anita Campion begins a workshop regarding the original cultures of Central America with the daring name of Culture Cures (La cultura cura), since reconnecting with our roots heals us. "There's so many ways of not being, so much consciousness slumbering," echo the verses from Eladia Blazquez when thinking of Culture as Cure.
Giselle Avila, Editorial assistant for La Voz begins a new section within the magazine: Sabor Latino, where she plans to cast an overview net of the Hispanic restaurants in our region. Do you have a favorite you would like to see in Sabor Latino? Please let us know through email escriba[email protected] or through our Facebook page: lavozhudsonvalley.

As I was saying the previous month, knowledge is power, which is why we are also bringing a guide on how to act in the case of an encounter with immigration police: keep calm, but do not allow yourself to be intimidated, whether you are an immigrant or a citizen witnessing the event. Informing ourselves might just make the difference. Another piece of information that could make all the difference between spending time in the hospital and being able to leisure enjoy the summer comes to us from Danielle Salisbury in the Environmental section (medio ambiente), where she puts to the test our knowledge of ticks, Lyme disease, and climate change. The Resource List serves as an overlord in terms of knowledge, and every activity proposed there serves as a gateway to more practical education regarding life.

Here in the Hudson Valley, we honor our Latin-American cultures in many ways. There's a reason why this magazine carries the line, "Culture and Hispanic News from the Hudson Valley." The center page and cover for this month are dedicated to Poughkeepsie's Guelaguetza of which Tamara Gruszko writes and informs us that on Sunday August 4th, we must be in Waryas park. Dora Inés Grosso Garcia applies the Toltec wisdom of Dr. Miguel Ruiz to amorous relationships. Nohan Meza, writer and summer intern for La Voz, brings us the retelling of a famous Guarani legend from Paraguay in which he tells us of the origins of the ñandutí textile. Illustrator and Professor Cristina Brusca, like every month in the Games section, delights us with those phrases, rhymes, and riddles that can only be spoken in Spanish, our mother tongue, or acquired with pride and patience throughout the years.

Here at La Voz the rule of minimum effort does not command us. Instead we are guided by the desire to do our best before any circumstance that might present itself. We are not perfect; we are human beings. But we move forward, step by step, honoring life, whether professional or quotidian. I hope you enjoy this issue of La Voz and, if you enjoy what you find inside, don't keep it yourself, share! I shall leave with the inspiring poem "Honrar la Vida" below, but the music, finding that is up to you.

No
To remain and pass
is not to endure, its not existing,
nor honoring life!
There's so many ways of not being
so much witless consciousness
slumbering . . .
To deserve life, is not silence and consent
so many repeated injustices . . .
it's a virtue, it's dignity
and it's the behavior of identity
better defined!
Lasting and passing
gives us no right to presume
because its not the same as living
honoring life!
No
To remain and pass
doesn't always suggest
honoring life!
There's a lot of small vanities
in our silly shortsighted
humanity.
To deserve life is to rise erect
beyond evil, beyond the falls . . .
It's the same as giving truth
and our own freedom
a homecoming!
Lasting and passing
gives us no right to presume
because its not the same as living
honoring life!

Until next month!
Mariel Fiori
Managing Editor
back to top
COPYRIGHT 2019
La Voz, Cultura y noticias hispanas del Valle de Hudson
Comments
Sorry, there are no comments at this time.