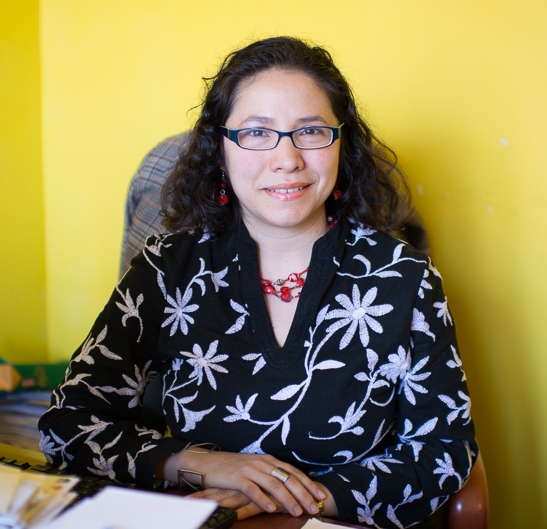 Knowledge is Power
June 2019
We commonly hear the phrase "knowledge is power" in everyday language. It has been attributed to different philosophers, from Aristotle to Francis Bacon or Michel Foucault. For me, it is obvious that the more well-informed we are the better decisions we make, in all aspects of life. Ignorance is not a blessing, in fact it is just the contrary. Francis Bacon is said to have quipped: "Knowledge is gained by reading the fine print of a contract; experience, by not reading it".
Scientia potentia est.
This motto guides us in choosing content to publish in La Voz. The magazine is an example of all the power that you can acquire by reading - try by browsing the June issue to see for yourself. Each page brings with it a different kind of knowledge; from practical information to reflections on the world in which we live. For example, Carlos Orellana analyzes why we cannot call the president of Venezuela a dictator in the same manner that we have given to other dictators throughout Latin American history. Do you agree? The Opinion section of La Voz is a forum for ideas, the perfect space for us to learn and share different perspectives, a practice which a lot of media outlets are now skipping.
We are filled with pride at the formal relationship that is growing between the City of Poughkeepsie and the capital of Oaxaca in Mexico. Linda Martson Reid and Uriel Pinelo report on their most recent trip, as they work to strengthen sisterhood between these cities. Another bit of local pride is knowing that Emely Santos (resident of Poughkeepsie, whose parents are from Oaxaca) is the winner of this year's Spanish Spelling Bee in Poughkeepsie, which La Voz co-organized along with the Poughkeepsie Public Library District and Vellop of Vassar College. If you have children, or know any Spanish-speaking children between the 4th and 8th grade, you might let them know about this opportunity in mind for next year. The contest aims to empower youth by showing that it is possible to be bilingual, bicultural and successful in this country.
Our columnist Tamara Gruszko invites us to get to know an enchanted place, a paradise on Earth which very few people know: the Inisfree Garden, which takes the cover of La Voz this month. This is a tidbit of practical information, which will tempt us to enjoy the lovely weather with our families in this beautiful place. Another piece of practical information comes from our environmental columnist Hugo Jule, who does a deep dive into building renovations. Jule talks about replacing dirty energy consumption with clean energy, all while working in ways to enjoy our Hudson Valley landscapes.
We begin this month with a series, thanks to a collaboration with Ethnic Media Services and La Opinión, on the most frequent questions on the 2020 Census. The census is right around the corner, and we are all filled with questions and doubts regarding the new information collection strategies. Journalist Pilar Marrero will help us break these questions down. In the meantime, Mary Retta writes about resources for domestic workers' rights, and holistic psychologist Dora Inés Grosso gives us advice on romantic relationships from the perspective of the classic text, The Four Agreements. The book shares traditional Toltec wisdom, and gives us knowledge for us to apply to our own daily lives.
As if that were not enough, writer Fernando Salas shares the first part of his stories, Mexican
Deciloquios
, which through humor and fiction reflect the realities of the different social classes in Mexico, and I would venture to say Latin America in general.
This month the Resource Guide, and even the ads from our sponsors, each leave us with another tool so that we can be well-informed, educated and empowered. As we all know, in the end: knowledge is power.
Come and read! Share and comment (
[email protected]
)!
Mariel Fiori
Managing Editor
back to top
COPYRIGHT 2019
La Voz, Cultura y noticias hispanas del Valle de Hudson
Comments
Sorry, there are no comments at this time.