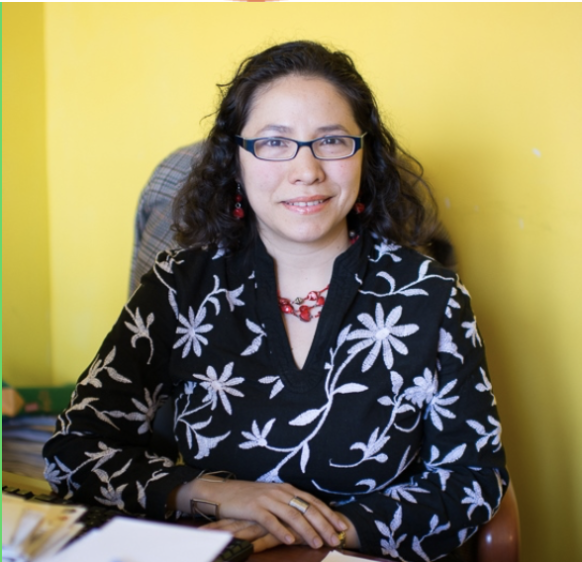 Latinos, and Latinas, in Business
March 2019
We recently
hosted Eddie Monroy
, a Newburgh native and the vice-president of Westchester's Hispanic Chamber of Commerce, at La Voz Radio in Kingston. What is chamber of commerce good for? We wanted to know. "We unite all Latino businesses within Westchester to give them a stronger voice; a voice in the county, along with one in the local, state, and federal government. The chamber also aids business owners with obtaining loans, expanding their customer base, and we help with education so businesses can grow to the next level. Most importantly, we live in a time when we Latinos are the fastest growing population in the United States, and it is time for our voices to be heard, at the national level, in Washington DC, considering that we are creating an economic foundation for this country. And not only in America, but in the entire world", explained Monroy. He then brought out some statistics.
"I have some data for you", said Eddie Monroy, MBA, Director of Consultation in Strategy Leaders, and son of Honduran parents, TPS holders, "
currently, in the United States, Latinos are establishing businesses five times faster than the national average. We are moving the economy. Latina women are opening businesses three times more often than the national average. These women are shifting the economy at a pace that has never taken place in American history
".
Actually, I have no doubt of the magnitude of our economic impact, both nationally and locally. In case you have missed it, the Main street of each large town or city within the Hudson Valley is mostly composed of Latino, Mexican, Central American, Caribbean, and South American businesses. For example, the so-called revitalization of Main Street in Poughkeepsie is attributed to Latinos bet on opening stores in that area. A
report
by the Federal Reserve of New York, the Stanford Latino Entrepreneurship Initiative (SLEI), published in November of last year states that Latino businesses contribute to the economy more than $700 billion in sales every year, and are important sources of employment. Today, one in every four new businesses are Latino-owned.
However, and despite so much energy, these Latino businesses face important barriers when attempting to grow on scale. Only three percent of Latino-owned businesses make more than $1 million per year. The report reveals that some of the leading reasons for the stagnation of these businesses include a lack of access to capital, having to revert to informal financing (savings from friends and family) due to banks' unwillingness to provide affordable loans (a strong disparity in comparison with non Latino-owned businesses). Other problems are little information and a limited network, inhibiting the growth of clientele.
For the time being, our part of the Hudson Valley (the Mid-Hudson Valley) does not have a Latino Chamber of Commerce, i.e. a formal organization that gathers Latino-owned businesses and provides training, access to capital, and a voice that represents them in different forms of government. However, what we do have (and must take advantage of) is an informal group created by two women, Sandra Salguero (of Superior Mortgage) and Gisella Gómez (from M&T bank), called
Latinos in Business Succeeding Together
. Since 2014, this group has been organizing meetings and events to connect Latino and Latina business owners from Orange, Ulster, Dutchess, and other counties.
On Sunday, March 31
st
, Latinos in Businesses will have their second Expo for Latino Businesses, from noon to 4pm, which will take place at the Larkin Center of the Newburgh Armory, on 321 South Williams St. There will be an employment center, informational booths, panels and workshops, in Spanish and English, about financing, motivation, and marketing, among other topics, and I will also be there presenting one of the workshops in Spanish. There will also be food, and admission is free and open to the public.
Together, we can!
Mariel Fiori, MBAManaging Editor
back to top
COPYRIGHT 2019
La Voz, Cultura y noticias hispanas del Valle de Hudson
Comments
Sorry, there are no comments at this time.