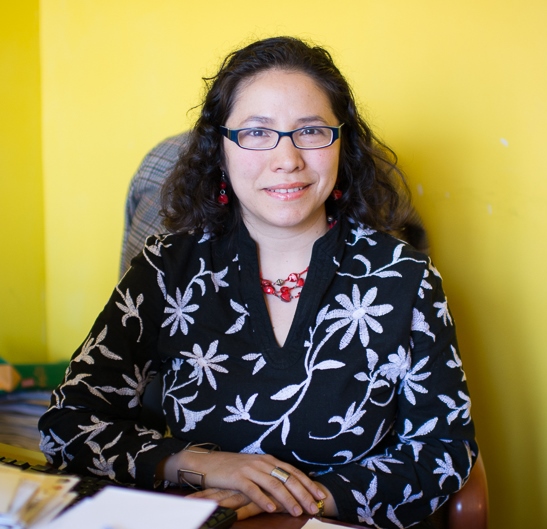 Family Separation
August 2018
I attended two of the more than 700 Marches to Keep Families Together, that were organized on June 30th across the country to protest the new "zero tolerance" immigration policies of the Trump administration, which by now have terrorized and traumatized for life at least 2,500 children.
I was one of the speakers at the Woodstock rally, as well as a translator and co-organizer for the rally and march in Kingston. It was a sweltering Saturday, but that didn't seem to matter to the nearly 1,000 people who swarmed the city of Kingston. Our discomfort was nothing compared to the horror that the detained immigrant families, for whom we were protesting, were experiencing, and continue to experience now. Everyone seemed to be there that day, immigrants, allies (making up the majority), politicians, Ulster County executive, Mike Hein; Kingston City mayor, Steve Noble; Candidate for Congress, Antonio Delgado; and Puerto Rican candidate for Ulster County Sheriff, Juan Figueroa, among others.
I conducted several interviews for the radio show that I co-host at
Radio Kingston, La Voz
(which airs Monday to Friday, 10 am to noon). One of the people I met that day was Gerardo, an immigrant who offered his perspective: "I came today to support all of the children and their parents who are experiencing this tragedy, who have been caged like animals, the truth is that no good can come of this and it has been nothing but horrible for the families involved. Family separation is a crime because, especially in this country, they treat their animals better than these children who have been detained. I understand how they must feel because I also came here illegally 29 years ago, and I actually was also incarcerated when I was six years old, in 1989. I remember all of it like it was yesterday. Thanks to God, I was detained with my aunt, and my brother, who was seven years old at the time. It was honestly horrible, because I was hungry and cold and the place smelled of urine. Unfortunately, I can say that I know something of what those children are experiencing right now, and it must be horrible. At least I had my brother and my aunt, but these kids are alone."
In all honesty, the family separation that has anguished us through the summer has been taking place for some time now, both at the border and within the country; while the numbers of people affected are much greater than we see in the news. Under the Trump administration,
ICE no longer has
immigration enforcement priorities. Since January 2017, every immigrant without legal status is considered deportable. And so every day we see ICE come into our communities and take a father, a mother, or both parents, or come into the court of law or a probation office and take people who have already paid for their offenses, simply because they are immigrants. Does the 5th Amendment of the United States Constitution not protect against being judged twice for the same offense?
Meanwhile, here in the Hudson Valley, more and more first generation American children of hard working immigrant parents are orphaned overnight, without knowing when they will be reunited with their families. The headlines call it family separation, but would it not be better to call it institutional terrorism?
Mariel Fiori
Managing Editor
back to top
COPYRIGHT 2018
La Voz, Cultura y noticias hispanas del Valle de Hudson
Comments
Sorry, there are no comments at this time.