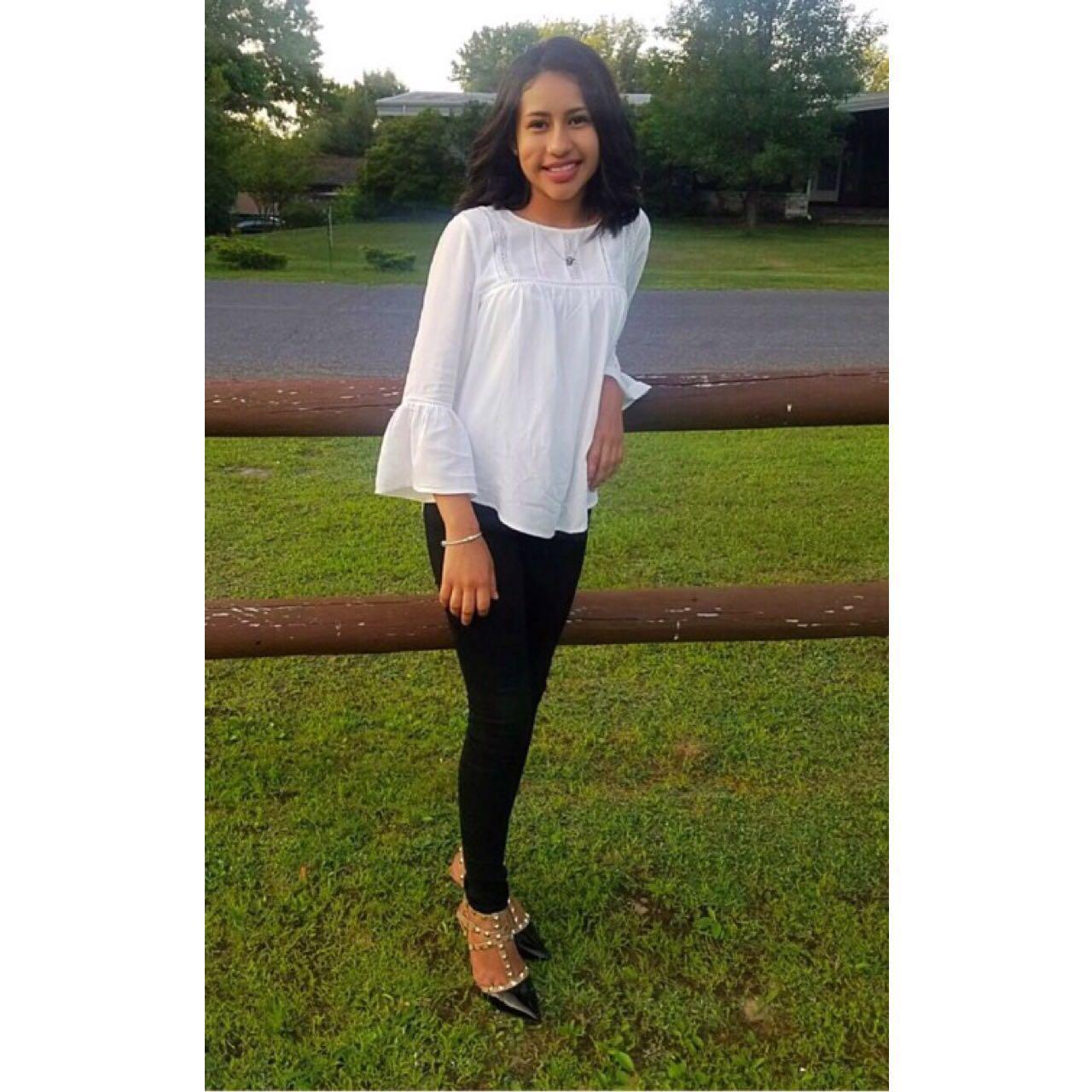 Sueño americano
'I Am Mercedes': An Immigrant's Journey
April 2017
"I Am Mercedes / Yo soy Mercedes." This is a phrase I have frequently said since I came to the United States. To me, it means that I accomplish everything I set my mind to.
I came to the United States two years ago, when I was 15. I traveled accompanied by my younger brother; we came by ourselves. Although it was hard, we had to do it in order to reunite with my mother and to escape the violence in my country. We left our town in Honduras and arrived at the border in eight days. It was not a happy journey, as we had to endure the cold and often went hungry. We did not sleep well, either. Border patrol agents caught us at the border and took us to a detention center, or "the icebox," as everyone calls it. When I arrived at the icebox, I was very sad.
There was no privacy, the bathrooms had no doors, and I had to sleep on the floor with the rest of the girls. The boys were in a different room. I couldn't sleep well, and I was hungry, not because there wasn't anything to eat but because I didn't like it. I remember hearing my brother crying in the other room, and I had no words to say to him because I was just as sad. After 20 days, my brother and I went to a shelter, an experience that was the complete opposite of the icebox. We were there for another week. Finally, I was able to see my mom, whom I had not seen in 11 years, at a New York airport.
Because my mother came to the United States when I was little, I didn't really know her. I also have another sister and a stepfather whom I only knew through pictures. Still, I was so happy when we were all finally together… We are a family. We all love each other and get along very well. I am content and at peace. The first few days and months I spent in this country, it was hard going to school, but I got used to it little by little. I now live in South Fallsburg, Sullivan County, and I like it and have a happy life.
I am lucky that there are other Hispanics at my school who help us a lot. That is one of the many reasons why I love my school. My teachers are very patient with all their Latino students. They help us and support us in every way. They understand how to teach us, even though we all speak different levels of English. I am a member of a number of organizations, including the Hispanic Americans United club. This year, I played soccer on my school's team and also participated in the Puerto Rican/Hispanic Youth Leadership Institute (PRHYLI), an organization that helps Hispanic students develop leadership skills. They also teach us about New York State's legislative process. My experiences with the PRHYLI will culminate in a visit to Albany to see senators at work. This is fascinating to me because my dream is to become a senator.
As an immigrant in the United States, I do not like the new president's threats. He is a man who does not seem to respect immigrants. I came here to be somebody and to escape the violence in my country. In my opinion, our new president does not understand the situation we immigrants endure. He may be a very successful man, but being president is not one of his businesses. He is not in charge of some companies or some hotels now, but of a country whose people come from all over. This is a country of immigrants, and I am not sure that he understands that. However, I have faith that everything will be all right. His slogan is "Make America Great Again," and I have hope that his intentions are good.
In my country, everything is different: There is not a lot of opportunity and there is much violence due to poverty. This country, on the other hand, offers many more opportunities. I want to continue studying to be a successful woman. I don't know when I will be able to make this dream come true, but I am going to have faith. And the next time you hear the name Mercedes Laínez, I will be a famous senator with a published book entitled "I Am Mercedes." Because I am Mercedes; I am unique.
Translated into English by K. Casiano from Voices of New York,
https://voicesofny.org/2017/04/i-am-mercedes-an-immigrants-journey/
back to top
COPYRIGHT 2017
La Voz, Cultura y noticias hispanas del Valle de Hudson
Comments
Sorry, there are no comments at this time.