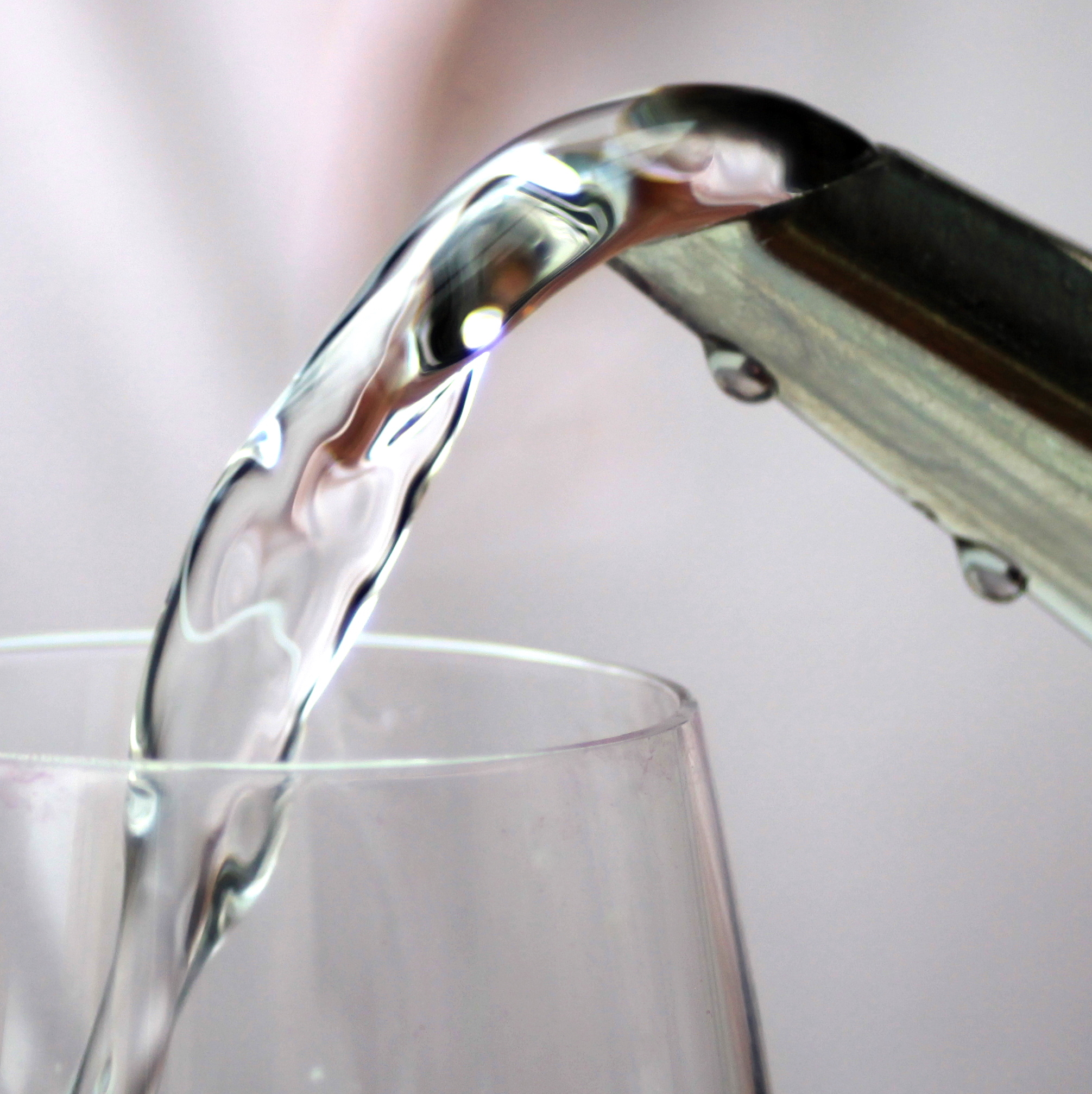 Medio ambiente
That Water is not for Drinking
PFOS contaminates Newburgh water
July 2016
Through a press release on May 2nd, the people of the city of Newburgh, Orange County, learned that there was a state of emergency. PFOS, a chemical toxic to humans, had been discovered in Lake Washington; this spring is the source of drinking water for the 29,000 people in the city of Newburgh. A month and a half later, on Monday, June 21st, there was a public meeting at Mount Saint Mary College to inform the community of what (little) is known about PFOS and what (little) can be done about it.
The City Manager of Newburgh, Michael Ciaravino, who was the first to raise the alarm, inform the public and put the city of Newburgh under a state of emergency, was present during the meeting. Also present werre: Mayor Judy Kennedy; Judith Enck, Regional Administrator, Environmental Protection Agency (EPA); Martin Brand, Regional Director, Department of Environmental Conservation, New York State (NYS DEC); Nathan Graber, Director, Environmental Health Center, New York State Department of Health (NYS DOH); Dan Shapley, Water Quality Program Manager, Riverkeeper; and others.
Unfortunately, the auditorium was practically empty. The small segment of the 'community' that was present had learned of the meeting by chance and at very last minute. The Afro-American and Hispanic communities of Newburgh were almost entirely absent.
​Ciaravino began explaining this environmental tragedy, and its possible impacts to the health of the community, covering all aspects of the event. From his immediate decision to change the water source from Lake Washington to Lake Brown, to the discovery, or strong suspicion due to the extremely high levels of PFOS that were found there, it was deemed that the source of the contaminating toxicant was a lagoon, designated as a 'Recreation Pond', located inside the base of the National Guard in Newburgh.
Ciaravino shared alarming information on, among other things, the lack of drinking water regulation in Newburgh. Apparently, the geographical boundaries of the Lake Washington basin are currently unknown. Thus, there is no way of knowing the origins of all the waters that reach the lake and therefore the volume and composition of pollutants that could lead to the source of drinking water for 29,000 people are unknown.
Judith Enck (EPA) reported that it is unknown how many years the population of Newburgh has been exposed to PFOS. Martin Brand (NYSDEC) said that the drinking water of Newburgh has had PFOS levels between 140 and 170 PPT (parts per trillion) since 2013, and NYSDEC had just begun to analyze Newburgh water in March 2016 at the request of the city of Newburgh. Brand also reported that between 1996 and 2000 there were two events in which PFOS were released into the environment in large quantities, precisely in the area where the source of the contaminant is suspected.
In general, the meeting left the public with more questions than answers, as well as more restlessness and suspicion than prior to their arrival.
Some things to know about PFOS
What is known about PFOS is little and alarming. What is suspected is a great deal more.
1. Judith Enck (EPA) commented that the use of this chemical should have been abandoned more than a decade ago, but it is still used. Illustrating this reality, members of the Newburgh City Fire Department stated that very recently New York City had tried to 'gift' them large amounts of foam to use during fire-fighting training exercises, which contained high levels of PFOS. This foam is one of the great contributors of PFOS to the environment. Fortunately, firefighters did not accept this 'gift' from New York City.
2. PFOS accumulates in the blood, kidneys and liver; our filter organs. Once PFOS is absorbed into the human body, this material takes 15 to 20 years to leave the body. It is not known how quickly, or how late, symptoms, chronic illnesses or lethal illnesses may result from having been exposed to high or low levels of PFOS. PFOS also causes problems in developing fetuses and babies. It also raises cholesterol and affects the thyroid of exposed individuals.
3. Water filters, with activated carbon dust, commonly found in supermarkets, do not remove PFOS from the water.
4. Dr. Nathan Graber (NYS DOH) mentioned that activated carbon filtration systems are being built (these apparently do remove PFOS from the water) to filter the city's drinking water once the waters of Lake Washington will be used again.
5. Currently, there is no place to get free blood tests to establish existing levels of PFOS in the blood of the affected population.
6. The results of blood tests are only to document PFOS levels in the blood of people exposed to PFOS – however, currently it is not known what to do with that information or how to accelerate the elimination of PFOS from the human body.
7. It is still unclear exactly who is to blame for this environmental contamination, but it is anticipated that the culprits will be responsible for financing the cleanup of the disaster. Because the suspected PFOS source is within New York state territory, it is speculated that the state will assume financial responsibility for both the human impact and environmental devastation.
8. Martin Brand (NYSDEC) said that repairing the environmental pollution will take years.
9. On June 7, 2016, due to the low water level of Lake Brown, the city of Newburgh started receiving water from the Catskill aqueduct, which transports water from reservoirs that supply New York City. The state of New York will contribute funds to pay for the cost of the water used.
10. Allison Dunne, a WAMC public radio journalist, reported that the law firm Weitz & Luxenberg, which in February 2016 filed a lawsuit representing residents of Hoosick Falls, NY, who suffered a catastrophic contamination of PFOA (Perfluorooctanoic Acid, a product very close to PFOS), is now focused on representing the rights of the inhabitants of the city of Newburgh. Robin Greenwald (Phone (212) 558-5500; Fax (212) 344-5461 - Address: 700 Broadway, New York, NY 10003) is the attorney in charge of environmental protection and consumer protection.
11. For questions regarding drinking water quality in the city of Newburgh, Call: (800) 801-8092.
The issue of clean drinking water is very important. Clean water, clean air and uncontaminated food should be treated as inviolable human rights with which we are born. If we do not act to preserve and protect these rights, our children may not enjoy them. Keep aware of what is happening in your community and make your voice heard. Do it for your family and for mine.
For more information:
PFOS and PFOA Fact Sheet (Spanish):
tinyurl.com/avisodesaludEPA
Newburgh Water Quality Report (Spanish):
tinyurl.com/AguadeNewburgh
What are PFOS and PFOA? (In English):
tinyurl.com/EPAPFOS
back to top
COPYRIGHT 2016
La Voz, Cultura y noticias hispanas del Valle de Hudson
Comments
Sorry, there are no comments at this time.