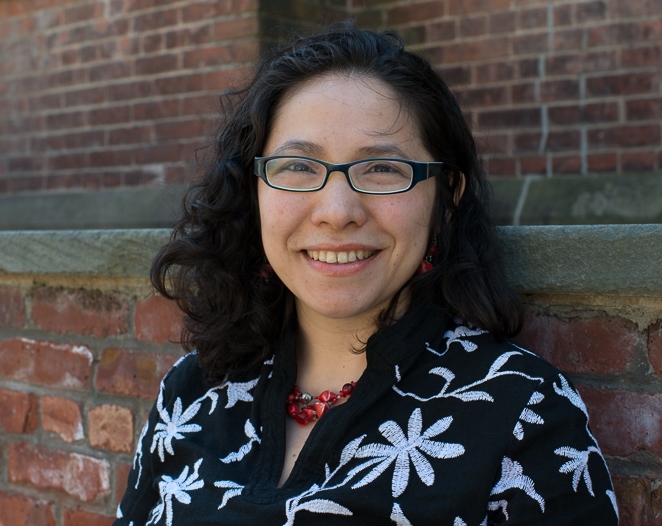 Media, Language and Politics
November 2016
I recently had the opportunity to moderate a panel, regarding both challenges and opportunities for Hispanics and means of augmenting communication in the Hudson Valley, during the 3rd Latino Forum, which according to the organizers, was attended by more than 300 people.
The panelists that presented were Michael Fondacaro, creator and editor of a weekly e-newsletter called "News and Notes"; Humberto Rodríguez Maya, announcer and director of La Superlatina FM Radio (online radio); Antonio Flores-Lobos, former editor of Las Noticias, current collaborator of La Voz magazine, and co-host of our radio show "Qué Cocinaré Hoy?" The question was: what prevents Hispanics from accessing media that reflects the issues that affect them? Though the answers were varied, all got to the same conclusion: we need more Latino professional journalists who represent us in both mass and local media.
Certainly nowadays, thanks to advancement in technology, anyone can start a radio or an online TV channel. We can say that in a way, access to media has been democratized. The problem with this shift is that the quality is not always professional. On the oher hand, Latinos make up almost 20% of the of the United State's population, and yet, in English mass media we almost never show up; neither in news nor in newsrooms. When we are in the networks, we are usually presented in a negative light, tacked to issues related to crime and violence — very unfriendly, indeed. And in English speaking newsrooms, in general, Hispanic professionals continue to be conspicuous by our absence (something we share with other ethnic minorities, we are not alone).
Encouraged by the format of the ideas forum, the audience very quickly made their voices heard. It is an issue of lack of access, due to lack of power, it was overheard. Yes, the Latino population represents a very large quantity of people, with economic power, but we lack more political power, said several of those present (such as José Mélendez, of the Hudson Valley Bilingual Network, or Maritza Nieves, of Literacy Connections). To all this, White Plains City Councilwoman, Milagros Lecuona, compared the practices of the churches who assist Hispanics with those of the African-Americans, in some there is no talk of politics, in others it is encouraged. A difference that seemingly leaves Hispanics ill-prepared in this country. And so it is, like it or not, everything revolves around politics (please do not forget to vote this November 8, if you can).
In the Spanish mass media, unfortunately, no attempt has been made to craft well-informed citizens, complained some that were presenting. For example,
telenovelas
receive a lot of blame due to the fact they reinforce stereotypes and are broadcast at peak times for the Spanish-speaking population, said Spanish teacher Elizabeth Perez. We have to focus on education, said DCC professor, Camilo Rojas, we have to teach our young people about the manipulation of images and information we see every day, we have to properly prepare the new generation of users.
One moment, Jose Carrión, superintendent of the Wappinger Falls school district, said that Hispanics are so diverse — we come in all colors, we have different socio-economic status', we are like a microcosm of the United States. So, how can the media target and address a specific Hispanic audience? Good question. Rodríguez Maya replied that since his radio does not discriminate by country or origin, they want to reach all Spanish speakers, even also those who do not speak Spanish. I explained that yes, we are a very large and diverse group, but there is something that unites us all here: the Spanish language. The same language that we use in La Voz, to communicate with our readers, those who have just arrived, or those who have spent years in this country and can read in Spanish. At La Voz, we try to use a clear, accessible, and accurate language, and offer varied information that can serve different needs of the communities.
Ariel Córdova, owner of Pancho Vila restaurant, echoed Carrión's question about Latino's lack of access to public media, adding that Hispanic TV channels are not providing an adequate service to Latino viewers. On the other hand, the English channels that ignore us are missing out on a great business opportunity to publicize targeted advertisement for a Hispanic audience.
In my opinion, Camilo Rojas offered one of the best reflections of the day: Latinos bring a different point of view to the United States, even if we do not speak Spanish, being raised in Latino culture allows in itself for an individual to perceive life in America from another perspective. It is language that effects the way we think. Spanish is not just a manner of speaking, it is a culture, a way of seeing the world.
Mariel Fiori
Managing Editor
back to top
COPYRIGHT 2016
La Voz, Cultura y noticias hispanas del Valle de Hudson
Comments
Sorry, there are no comments at this time.