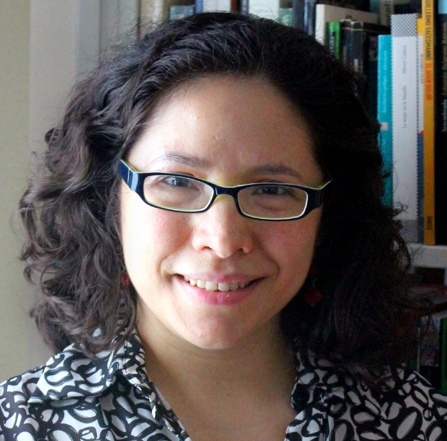 What's cooking in Poughkeepsie?
July 2014
For just over a month, a group of agencies providing health services are very excited about a new initiative that does not have a definite name yet, but for now is called the Poughkeepsie Latino Healthy Task Force. This group was formed to deal with the disparity in health issues in the Latino community of Poughkeepsie. They seek to find ideas and language strategies that are culturally appropriate, to inform and educate the Latino community about the importance of preventive care and the resources available to help us and our families lead a healthier life style.
Who is part of this group? About twenty organizations are involved so far, including Latinos Unidos of the Hudson Valley, Department of Health of Dutchess County, Grace Smith House, La Voz Magazine, Family Services, Elant, Vassar College, Digestive Disease Center, Planned Parenthood Mid Hudson Valley (the initiative starter), Hudson River Health Care, Prevention of Child Abuse Center, Public Policy for Education, Immigrant Health Initiative, Pathstone, Hudson Health Plan, Cornell Cooperative Extension, and the office of Assembly member Didi Barrett and Congressman Sean Maloney.
Whatever affects the Latino community, it affects the entire community. Hispanics or Latinos in the city of Poughkeepsie account for almost 20 percent of the population, or about 6,000 people, according to the latest census statistics.
The workers who make up the task force know about many of the obstacles that Latinos face daily in Poughkeepsie, such as the lack of a Latino Center in Poughkeepsie; the lack of a reference directory in Spanish; few doctors and mental health providers who speak Spanish; limited number of pharmacies that speak Spanish or where medication information is written in Spanish; information on prevention of obesity and diabetes in Spanish; a telephone line (such as 211) in which they answered in Spanish; lack of specialty health care and all kinds of information, in general, written in Spanish that can be accessed by all.
Other barriers of access to health care that the group identified include the lack of transportation (very expensive, yet many people are unaware that there is a free shuttle to go to the doctor); trusting people who take advantage of Latinos and misinform them; little or no knowledge of available services; the material on the medical transportation is not available in Spanish; isolation for fear of deportation; and, of course, the language barrier (not knowing English, as we see, is the root of countless problems).
One of the first actions of this group will be to produce a Spanish directory of all the services available for Latinos in the city of Poughkeepsie. The truth is that there are many resources, but not everybody takes advantage of the opportunities, which are mostly free. A future goal to achieve will be to bring in health promoters, as they have now in the city of Newburgh, and another is to organize a street festival in the heart of Main Street. Who's in to make this festival?
It is refreshing to see so many people (Hispanic and non-Hispanic, men and women of different ages and colors) share a large working desk, put aside any differences and sit together to think of ways to improve the health of our community, one city at a time. From La Voz we applaud and support this initiative and we ask our readers for their collaboration. How? Simply E-mail us with your comments and ideas about the needs of Hispanics/Latinos in Poughkeepsie (or any other city or town) and what could be done about it to [email protected]. Make your voice be heard!
Mariel Fiori
Director


La Voz, Cultura y noticias hispanas del Valle de Hudson







back to top
COPYRIGHT 2014
La Voz, Cultura y noticias hispanas del Valle de Hudson
Comments
Sorry, there are no comments at this time.