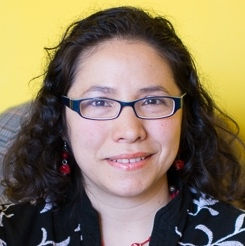 You get what you pay for… and?
May 2014
Surely, you probably heard it, "You get what you pay for." Or maybe you learned it by yourself, when you bought a bad quality product at a bargain price and had to buy a replacement right after the thing broke down – even when you only used it twice, and with painstaking care! A friend always tells me: "We're so poor that we can't afford to buy cheap." This refers exactly to this issue– in the end, it is better to spend a little extra for a quality product that lasts rather than having to pay several times for a replacement. I speak from personal experience, because I had to buy an electric appliance three times. The third time I learned my lesson and bought the best product with the highest price tag – something I should have done the first time around and that would have saved me a lot of money.
That's all fine; you get what you pay for. And? - you may ask. I believe that if we become more aware of this maxim and apply it more widely, we also have to consider: where do we make most of our purchases? Do we buy from a company that has a national chain of stores, or do we buy from a local business? Do we eat at a restaurant whose owner lives miles away and knows no one in the area, or do we go to the Hispanic place that just opened after a much effort from the owners? Buying and consuming at a local level, that is to say, from business owners who live among us, is not an act of charity, but it is instead the concept of "you get what you pay for" with a different angle.
The numbers speak for themselves: a recent regional study (Indie Impact Study Series 2013-14, of Civic Economics, http://goo.gl/eyYGww) found that independent business owners who operate locally circulate four times the amount of money in the regional economy of the Hudson Valley than chain businesses. According to this study, if all of us living in the Hudson Valley slightly changed our habits of consumption, specifically, if we moved ten percent of our purchases to local businesses, the local economy would grow $475 million richer each year.
A recently created organization called Re> Think Local interviewed business owners in Dutchess, Orange, and Ulster counties. They were asked about their commercial practices, in particular regarding the distribution of revenue through certain categories of spending, such as profits, salaries, procurement and donations to charities. Similar studies are being conducted throughout the entire country, and the result is always that local independent businesses are much more beneficial for the local economy than chain corporations.
Each extra dollar that gets circulated through the local economy creates more job opportunities for the residents, more tax revenue for the local governments, more investments in commercial and residential districts, and more help from non-profit organizations. Imagine what would happen if it was only a quarter, or even more, of our purchases done at independent local businesses: all that money would stay in our community to generate more jobs and prosperity for all! Fewer businesses would close, less people would leave the area, and there would be more opportunities for all. In some cases, consuming local fresh products would save the planet from the contamination caused by long distance transportation, as well as helping out the local economy and both residents and business owners. This is what some call the triple bottom line, in which we look to profit the business, the community, and the planet Earth (the only one we have, in case you didn't know).
This is what I mean when I say that buying locally is not an act of charity, but a way of rethinking the old adage, "you get what you pay for." It's time to be conscious of how our actions and our wallets could be productive for our own communities.
LA VOZ, Cultura y noticias hispanas del Valle de Hudson
back to top
COPYRIGHT 2014
La Voz, Cultura y noticias hispanas del Valle de Hudson
Comments
Sorry, there are no comments at this time.