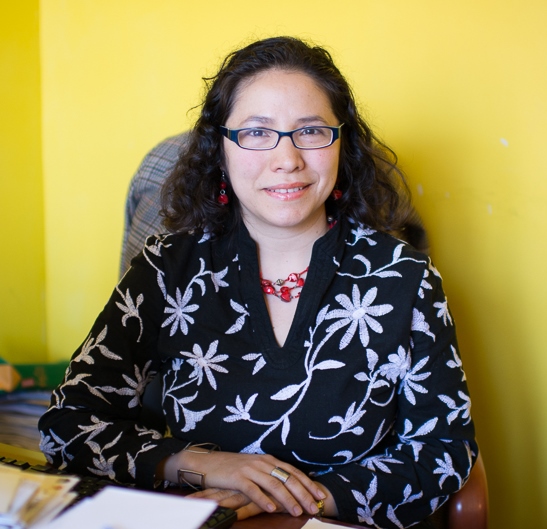 Who Inspires You?
February 2014
That's right, who inspires you? More specifically, I'd like know what person or people in the Hudson Valley have helped you get where you are now in your life. Maybe they are people you met face to face, who offered good advice, gave you a hand, or motivated you to move forward. Or perhaps they are people you never met in person but heard about in some form of media,--like this magazine, for example-- and the stories they told touched your heart so much that something changed in your life.
What changed? Surely, it was a positive change. Maybe you decided to return to your studies and took steps to make it happen. Or maybe you said to yourself that enough is enough, and put an end to a toxic relationship. Maybe you discovered how to make your rights count and now you are interested in helping others learn about injustices against immigrants and what to do to confront them. Or maybe, quite simply, just knowing that a Hispanic man or woman (perhaps with roots similar to yours) has been able to overcome powerful obstacles serves you as a model, a source of inspiration and a hope for a better tomorrow.
When someone arrives to a place for the first time, the door opens to all sorts of inquiries that they intend to address rapidly. Where to live? Where to get food…send the kids to school…learn English? And as we go about settling in, instead of answers, we find more questions. Such as, what is there to do in our free time? How to entertain oneself with little money? How to find a better job? Are there others in my same situation? Where is there a mobile consulate in my area? Why does everything seem so different than the way they show it in the movies? There are countless other questions such that this page would not be sufficient to include them all, because each day we are presented with a new situation. A place to turn to in order to find answers to many of these questions and others like them, is La Voz magazine.
We have published La Voz, Cultura y noticias hispanas del Valle de Hudson for the past ten years with the objective of informing, educating, and entertaining Spanish-speaking readers that live on both sides of the Hudson River (more precisely in Dutchess, Ulster, Orange and Columbia counties). On our web-page we say that we "empower" our readers with practical information, because knowledge is power—if you know how to apply it, of course. For this reason our mission is to in some way inspire others to a more full life.
They say there is a first time for everything. This is the first time that we ask our readers this question at La Voz and we have an important reason for it. In order to celebrate our first ten years of existence we are going to publically recognize people who are an inspiration to others in La Voz. The recognition will be conferred during our 10 year anniversary celebrations that will take place in August of this year.
Thus, I invite you to write to us regarding Who inspires you and why? and send submissions to 30 Campus Rd., Annandale-on-Hudson, NY 12504 or online at [email protected] and please include, if possible, the contact information of the person whom you wish to nominate for recognition. Make your voice heard!

Mariel Fiori
Managing Editor



La Voz, Cultura y noticias del Valle de Hudson
back to top
COPYRIGHT 2014
La Voz, Cultura y noticias hispanas del Valle de Hudson
Comments
Sorry, there are no comments at this time.