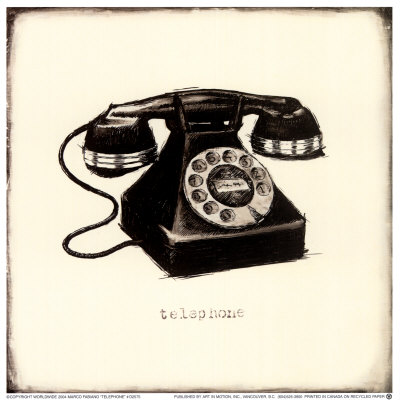 Suplemento
Calling a friend/ Llamando a un(a) amigo(a): Part II
Informal greetings/ Saludos informales
May 2008
ring, ring]
Heidi: Hello? [¿Aló?]
Jack: Hi, is (1)Mary there, please? [Hola, ¿está Mary, por favor?]
Heidi: Who's calling? [¿Quién la llama?]
Jack: It's (2)Jack. [Soy Jack.]
Heidi: (3)Just a minute…. [Espera un minuto…]
Mary: Hello? [¿Aló?]
Jack: Hi (4)Mary, it's (5)Jack. [Hola Mary, soy Jack.]
Mary: Oh, hi (6)Jack. (7)What's up? [Hola Jack. ¿Qué pasa?]
Jack: (8)Not too much…. [No mucho…]
[ring, ring]
Heidi: Hello? "Jelo?"
Jack: Hi, is (1) there, please? "Jai, is… der, plis?"
Heidi: Who's calling? "Ju is kalling?"
Jack: It's (2) . "Its …."
Heidi: (3) ….
Mary: Hello? "Jelo?"
Jack: Hi (4) , it's (5) ­­____. "Jai…, its…."
Mary: Oh, hi (6)______. (7)­________? "O, jai…"
Jack: (8) ….
Follow the directions to fill in the above dialogue./ Siga las instrucciones para completar el diálogo de arriba.
(1,4) Say the name of the person you're looking for./ Diga el nombre de la persona a la que busca.
(2,5,6) Say your name./ Diga su nombre.
(3) Choose one of these phrases./ Elija una de estas frases.
Just a minute. "Djast a minut." Espera un minuto.
Hold on. "Jold on." Espérate.
One moment. "Wan moment." Un momento.
(7) Choose a greeting./ Elija un saludo.
What's up? "Wats ap?" ¿Qué pasa?
How's it going? "Jao sit going?" ¿Cómo te va?
What are you up to?
"Watr iu
ap
tu?"
¿Qué estás haciendo?
How are you doing? "Jao ar iu duing?" ¿Cómo estás/ está Ud.?
How are you? "Jao ar iu?" ¿Cómo estás/ está Ud.?
(8) Choose a response./ Elija una respuesta.
Not too much. "Nat tu mach." No mucho.
Nothing. "Nading." Nada.
Nothing much. "Nading mach." No mucho.
Okay. "Okei." Bien.
Not bad. "Nat bed." No estoy mal.
Not too bad. "Nat tu bed." No tan mal.






La Voz, Cultura y noticias hispanas del Valle de Hudson
Comments
Sorry, there are no comments at this time.