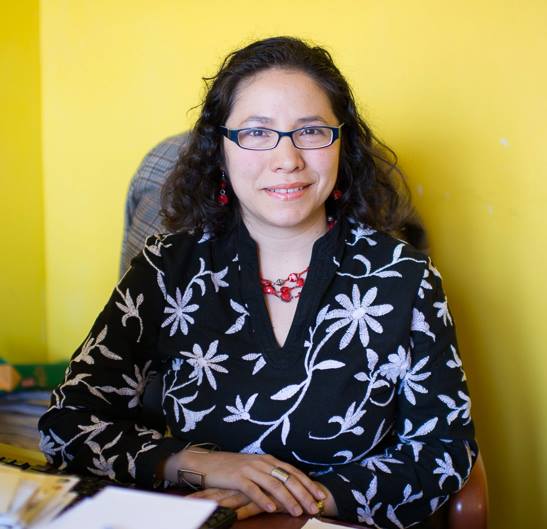 Hope During Hispanic Heritage Month
September 2023
Taking advantage of the fact that Hispanic Heritage Month is celebrated in the United States, and in our beloved and beautiful Hudson Valley, we are going to review some figures about us, the so-called Hispanics in these lands.

First, the context. Every year since President Lyndon Johnson proclaimed it in 1968, and since 1988 when it was declared a federal law under Reagan, from September 15 to October 15, Hispanic Heritage Month is celebrated in this country. The idea is to celebrate the histories, cultures and contributions of US citizens whose ancestors came from Spain, Mexico, the Caribbean, Central and South America.

For this occasion last year, President Biden wrote: "From the beginning, our country has drawn strength and knowledge from Hispanic writers, scientists, soldiers, doctors, businessmen, academics, and union and government leaders. Our culture has been enriched by the rhythms, art, literature and creativity of the Hispanic people. And our deepest values have been informed by the love of family and the faith that are at the core of so many Hispanic communities."

And that strength and wealth are clear in our increasingly powerful numbers. According to Census data, more than 63.7 million, or 1 in 5 people in the United States are Hispanic. And when we look at the number of births, 1 in 4 babies born in this country is categorized as Hispanic. It is worth clarifying that only 32% of Hispanics were born in another country, the vast majority were born here. It's the same in schools: more than 25% of school-age children in the United States are Hispanic. Yes, the future is Latino, and the present too.

New York, as we know, is one of the states with the largest Hispanic population in the country, with almost 4 million Hispanics and percentages similar to the national ones. A study by the Hispanic Federation says that "Latino cultural and racial diversity in New York State reflects more than 20 heritage groups, including indigenous, African, European, Asian and other ancestry." The New York State Hispanic/Latino Health Action Agenda, Nuestra Salud, Nuestro Futuro, published by the Hispanic Federation, gives other indicators that, while not surprising, are worrisome: "Hispanic communities are more likely to be the goal of a criminal justice system rooted in the historic fight against blackness, racism, discrimination and xenophobia. Targeted attacks include excessive surveillance in their communities and schools, increased surveillance, being arrested more frequently, and receiving longer sentences for the same crimes committed by whites."

Regarding health and medical coverage, 10% of Hispanics in New York do not have health insurance, the report continues. Asthma is more common among Hispanic adults in New York than non-Hispanic whites. Compared to all New Yorkers, diabetes is among the top 5 causes of death among Hispanics. For these and many other problems, the report offers a series of recommendations. One is to expand and improve access to health care with the 29-year-old law, to increase the age at which NYS Child Health Plus insurance can be received from 19 to 29 years of age.

For its part, the NYCLU, along with other immigrant rights organizations such as the NYIC, propose that New York State truly be a sanctuary state. It argues that: we already have access to driver's licenses, it is time to pass New York for All (S.03076/A.02328), to prevent law enforcement from asking about immigration status and not cooperating with the immigration agents or border patrol. The NYCLU says that local policies that protect immigrants from ICE bring economic benefits to all. And obviously immigrant communities also deserve respect, whether they are Hispanic or not.

Another campaign that seeks to help all New Yorkers, including Hispanics, and our dismal health care access numbers, is the New York Health Campaign, which supports the New York Health Bill (S7590 | A07897) sponsored by by Senator Gustavo Rivera and Assemblywoman Amy Paulin. New York Health would provide comprehensive and universal health coverage for everyone in NY, replacing existing coverage from private insurance companies. This plan is similar to Medicare or the Canadian system, but better, the campaign says.

Different forms of this bill have been in the legislature for 30 years, and it has been voted on numerous times by the assembly. It is expected that this year, with the recent amendments, the support of 22 unions, 5 chambers of commerce, 145 community groups from throughout the state, 9 medical associations, 15 groups of health professionals, 14 religious coalitions, 4 political parties, 3 senior groups, 9 networks of health centers and 24 legislative bodies, (including the Sullivan, Rockland and Ulster county legislatures), gain new momentum, if the community also supports it.

Mariel Fiori
Managing Editor

La Voz, Cultura y noticias hispanas del Valle de Hudson
Comments
Sorry, there are no comments at this time.