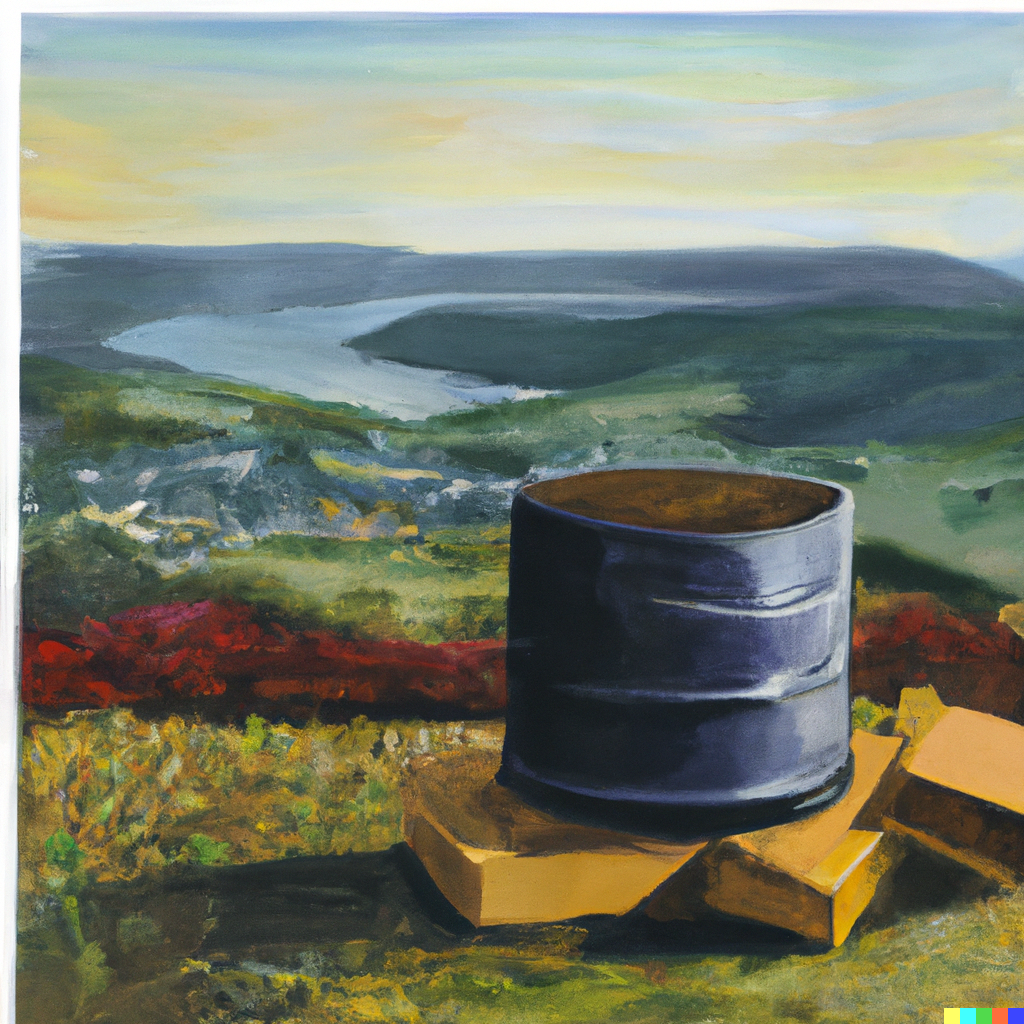 Medio ambiente
Kingston's New Composting Initiative: Fostering Sustainability and Community Engagement in the Hudson Valley
August 2023
In a move towards environmental stewardship, the city of Kingston has launched a voluntary composting initiative. This forward-thinking program launched on Monday, July 10th, and is voluntary and available to all residents of Kingston who wish to participate in the drop-off locations.
"For a long time we didn't really even use the words climate change in trying to convince folks on what we were doing," comments Julie Noble, Environmental Educator and Sustainability Coordinator for the City of Kingston during an interview for La Voz on the new Kingston Organics Composting program. While the environmental benefits were always present, the recent shift in demographics and community consciousness has catalyzed a profound change in the city's approach to sustainability.
The community has grown increasingly vocal, urging the government to take bold steps towards a greener future. Looking back at the past 15 years, Julie states, "It's exciting because it keeps pushing us to think outside the box, but it's also a lot of pressure because there's only so much we can do with so much funding. And so if people don't wanna raise taxes, there's only so much we can actually do. People need to play their part as well."
While there are other municipalities opting for similar programs, it is still rare to see it implemented at scale. Currently, the composting program of Rhinebeck is having development issues due to public concerns while Saugerties and the City of Beacon offer similar composting initiatives, albeit at a smaller scale and at a cost to the resident, making Kingston one.
The Composting Feasibility Study: A Crucial Step
Conducted in partnership with the Kingston Conservation Advisory Council, the Climate Smart Kingston Commission, and the Hudson Valley Regional Council, the
Kingston Organics Diversion Plan
, a five-year study concluded that Kingston could establish a successful composting program that not only diverts organic waste from landfills, but also provides substantial savings for the city. "Right now, it costs $110 a ton to dispose of our regular waste at the landfill. It would only cost us $20 a ton to dispose of food scraps," mentions Julie Noble. In 2020 alone, close to eight tons of food waste from Kingston residents and small businesses was transported daily to the Seneca Meadows Landfill, a 480-mile, 7.5-hour round trip.
Over a year that would be close to 2,920 pounds, which under this program could lead to reduced costs of over $250,000 dollars annually. However, the City of Kingston currently does not have a plan in place to reinvest these funds aside from the program itself.
Residents can participate in composting by depositing their food scraps at 11 strategically located sites throughout the city.
Participants register online
, and information is provided in multiple languages. Since its recent launch, the response has been notable, with 567 individuals representing 252 families already registered, making up 3% of Kingston's population as of July 13th.
The Future of Composting
Will it be successful? Is there a lot of contamination? Do we need more locations? Do we need fewer locations? Are they convenient? These are questions Julie Noble has as the program is fresh-off its launch date. The city will be collecting data based on resident response and will utilize this information to formulate phases 2 and 3, which will continue to be voluntary. Phase 2 would invite commercial food scrap generators to join the program (restaurants, supermarkets, Cafes, etc.). Phase 3 would be the final step which would involve curbside recollection.
As sustainability coordinator, Julie Noble has undertaken extensive communication efforts to ensure participants understand the importance of proper composting practices. Welcome packets provide essential guidelines and information, ensuring that compost loads remain free of contamination: "Folks ask, well, why are you doing registration? That seems so restrictive. I'm doing registration so I can communicate with everyone," she states. Any contaminated load will be rejected and sent to a regular landfill instead.
By embracing a community-driven approach, the city is not only enhancing its environmental impact but also building a stronger and more united community, united in the pursuit of a greener, healthier future. Looking towards the future of the program, Julie Noble provides some final remarks: "I'm not forcing anyone to do this. So, generally, the people who sign up want to do it right. And so I'm hoping for the best."
La Voz, Cultura y noticias hispanas del Valle de Hudson
Comments
Sorry, there are no comments at this time.