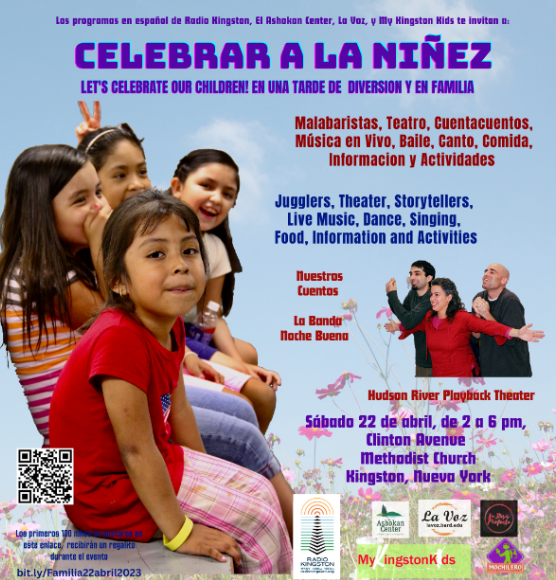 Double Celebration!
April 2023
Let's celebrate childhood and planet earth!
Wikipedia says that
in 1925 International Children's Day was proclaimed for the first time in Geneva during the World Conference on Child Welfare, and since then it has been celebrated on June 1 in most countries. November 20 marks the date on which the Assembly approved the Declaration of the Rights of the Child in 1959 and the Convention on the Rights of the Child in 1989. This date is considered Universal Children's Day and is celebrated every year.
This day is celebrated in April by many countries including Bolivia, Haiti, Colombia, Turkey, Mexico, among others.
Years later
in 1969, at a UNESCO conference in San Francisco, peace activist John McConnell proposed a day to honor the Earth and the concept of peace, to be celebrated for the first time on March 21, 1970, the first spring day in the northern hemisphere. This balance of nature day was later sanctioned in a proclamation written by McConnell and signed by Secretary General U Thant at the United Nations
. It is currently celebrated annually on April 22.
On the occasion of these two important commemorations, Radio Kingston's Spanish-language programs: La Voz con Mariel Fiori, La Dosis Perfecta, Mochilero, Nuestros Cuentos, Pulso de Barro, Intergalactic Boogie Down; MyKingstonKids; La Voz magazine; and The Ashokan Center invite you to celebrate Children's Day and Earth Day on Saturday, April 22, from 2-6 pm at the Clinton Avenue Methodist Church Gym located at 122 Clinton Avenue, Kingston, NY.
We will have juggling, storytelling, theater, live music, activity tables, and food! The schedule of events for April 22 is diverse and super fun for all ages.
Come listen to
Nuestros Cuentos
record their live radio show. Hosted by the Mexican-American Karen Ramírez, Mexican Martha Tepepa, Salvadoran Elvira Rodríguez-Chub, and Colombian Dora Inés Grosso García, this program had its first broadcast on March 19. Four immigrant women from Latin America with different histories, ages, and origins invite us to remember the stories, legends, and tales of our countries.
Get involved and tell your story with the
Hudson River Playback Theater
! The group presents a special type of theater where audience members are invited to share real-life stories and then watch performers create theater on the spot along with improvised music. Everyone's story is welcome!
Hudson River Playback Theater (HRPT) is a non-profit ensemble based in New Paltz. It was founded by Jo Salas in 1990 and performs in theaters, schools, immigrant labor camps, conferences, and other community settings. HRPT has performed by invitation in New York City, Boston, Washington DC, Montreal, London, and Frankfurt.
And to end the celebrations we invite you to sing and dance with
La Noche Buena
, a group that brings us the rhythms of Cuban and Colombian timba. Guaranteed entertainment with the rhythms of the different Latin American cultures. The connections between people through their music teach us that human beings as a whole are part of the same canvas.
The first 100 children to sign up at this link
bit.ly/Familia22abril2023
will receive a gift during the event. Join us for an afternoon of family fun! We will be waiting for you!
La Voz, Cultura y noticias hispanas del Valle de Hudson
Comments
Sorry, there are no comments at this time.