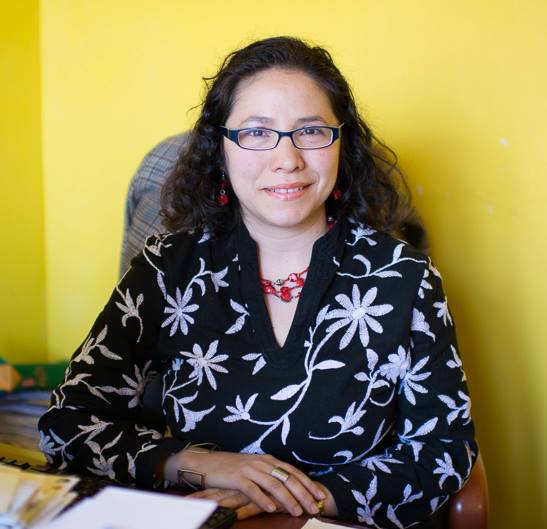 Editorial
Bridge to unemployment program
February 2023
On Wednesday, January 18, in various parts of New York State, from Long Island to Syracuse, through Westchester and Albany, and of course in our beloved Hudson Valley as well, excluded workers, activists, and elected officials officially launched the campaign to Provide excluded workers with permanent access to financial assistance when they lose their job. This would transform New York's unemployment insurance (UI) system and upgrade the safety net with an economy increasingly driven by freelance and temporary work. What do they mean by excluded? The measure would affect independent workers, undocumented workers, digital media workers, artists, photographers, and those recently released from prison, that is, some 750,000 people throughout the state.
In the Hudson Valley, the event resulted in a vigil, rally, and march through the cold streets of Kingston in front of Holy Cross Episcopal Church. This month's cover image reflects just that event. "We are here for a cause, fighting for our rights. For years we have been excluded, many of us from state pandemic relief, health insurance. Immigrants pay taxes, we contribute to the economy in many ways. It is important that we come together to keep fighting for this fund so that the state provides a safety net for all workers," said Nelson, a member of the Columbia County Sanctuary Movement.
The workers called on Gov. Kathy Hochul and the legislature to include $500 million in the state budget for the Unemployment Bridge Program, which would run parallel to the state's unemployment insurance program and provide workers $1,200 a month if they lose their job, the average UI rate offered to other workers.
That day they also called for an increase in the minimum wage in our state, through the
Raise Up NY
coalition campaign. Participating organizations include Columbia County Sanctuary Movement, Center for Workers' Rights (WJCNY), Ulster County Immigrant Advocacy Network (UIDN), For the Many, Hudson Catskill Housing Coalition, New York Immigration Coalition, Saratoga Immigration Coalition, Northeast New York Coalition for Occupational Safety and Health, and Northeast Dutchess Immigrant Services, among others.
"On its own, New York's $1.5 billion GDP makes it the 10th largest economy in the world, larger than Canada, Russia and South Korea," explained State Assemblywoman Sarahana Shrestha, "and yet New York York also ranks as the number one state in the country for the largest gap between rich and poor. We cannot remedy this inequality without creating permanent base level income security for our most underpaid and exploited workers."
According to For the Many, these proposals that are already bills (Raise the Wage Act, S1978/A2204 and Unemployment Bridge Program, S3192) have a real chance of passing this year. Six years ago, New York led the way in becoming one of the first states to raise the minimum wage to $15 an hour, but inflation has made that minimum wage worthless, and the upstate minimum wage is still frozen at $14.20. Salaries should rise with costs. That's why they're calling for the upstate minimum wage to be raised to $21.25 over the next four years and permanently tied to inflation so it goes up every year.
According to organizers, the creation of the Unemployment Bridge Program would transform New York's unemployment safety net system, and could ripple across the country. Before President Franklin Roosevelt signed unemployment insurance into law in 1935, states like Wisconsin led the way, creating state programs that served as the basis for national law. Colorado passed a UI program for permanently excluded workers in 2022. Now New York has the opportunity to follow this story by updating our UI system to reflect our modern economic realities.
I agree with both proposals and hope that a way can be found to approve and implement them effectively.
Mariel Fiori
Managing Editor
*Translated into English by Waleska Brito
La Voz, Cultura y noticias hispanas del Valle de Hudson
Comments
Sorry, there are no comments at this time.