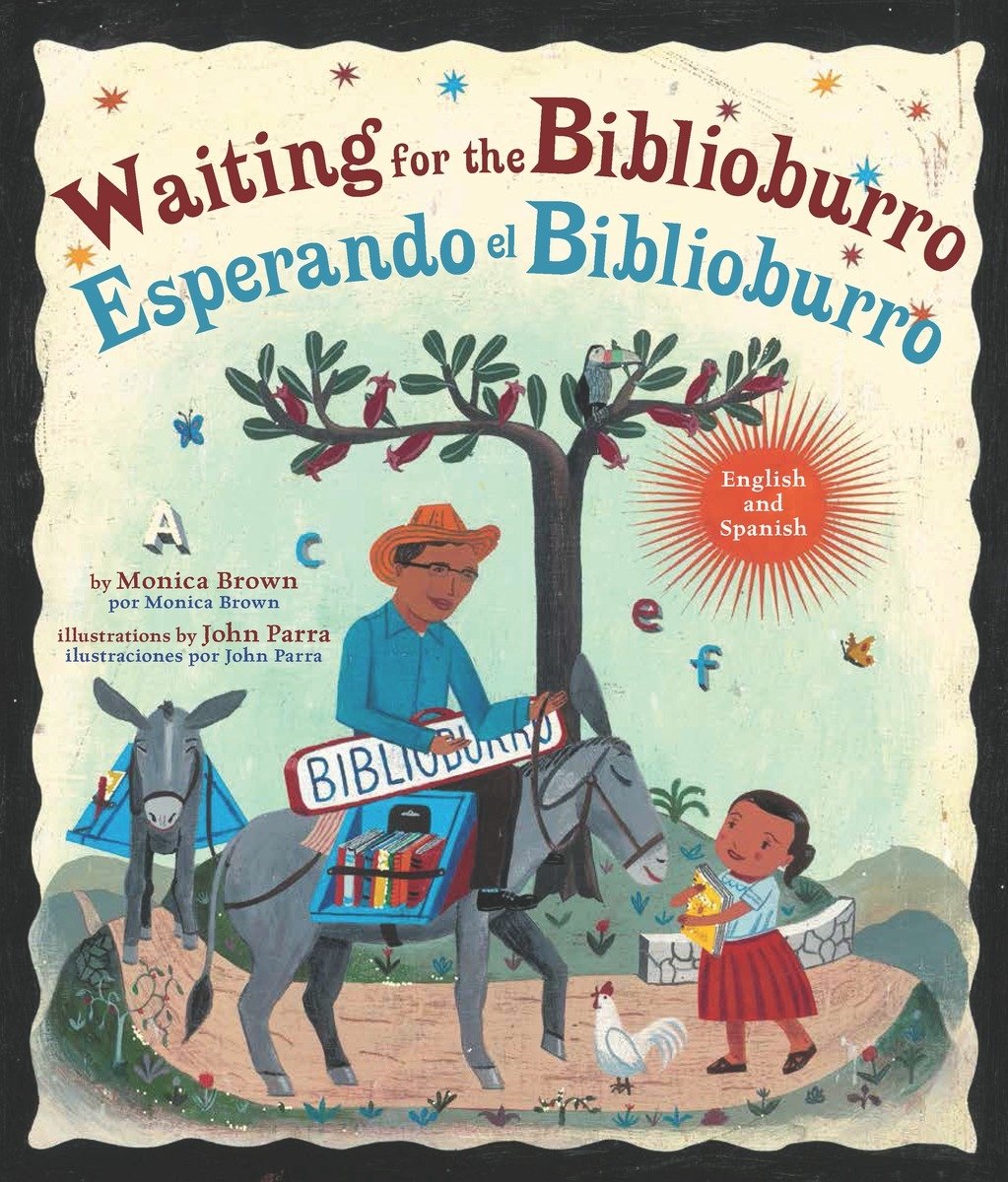 La Voz Invites You: Inclusive Reading with Waiting for the Biblioburro
July 2022
Ana loves stories. She often makes them up to help her little brother fall asleep. But in his small town, there are only a few books, and she has read them all. One morning, Ana wakes up to the sound of hoofbeats, and before her is the most wonderful sight: a traveling library resting on the backs of two donkeys: all the books a little girl could dream of, with enough stories to encourage her to create one of her own.
Based on the work of a remarkable man and his intrepid donkeys, this bilingual English and Spanish edition of
Esperando el Biblioburro
celebrates the impact that a special mobile library, called "Biblioburro", has had on the lives of real children.
Esperando el Biblioburro
is inspired by the heroic efforts of real-life teacher and librarian, Luis Soriano Bohórquez, who "most days loads his two donkeys, Alfa and Beto, with books and makes his way through mountains and valleys to visit children in remote villages of rural Colombia, all for the sake of literacy and culture for the children who await the BiblioBurro".
Written by Mónica Brown, illustrated by John Parra, and translated by Adriana Domínguez, in its bilingual edition (Spanish English) the award-winning creators of this book present readers with a counter-narrative that challenges the academic Eurocentrism to which we have been socially exposed through of the history of education. Monica Brown was inspired by her Peruvian-American heritage to share Latino stories with children. Her books have garnered critical acclaim, the Premio Américas, two Pura Belpré Author Honors, and the prestigious Rockefeller Grant on Chicano Cultural Literacy. Currently, Monica is an English professor at Northern Arizona University, specializing in US Latino and multicultural literature. If you want to know more and play for a while, we invite you to reread the games section of
La Voz de Mayo 2018 with María Cristina Brusca
. We also invite you on July 16 to read this story with La Voz and MyKingstonKids.
La Voz invites you
In order to amplify diversity, equity, and inclusivity in our community, La Voz and MyKingstonKids invite you to the next RED-K reading room for children who speak Spanish or are bilingual in Spanish-English. The free event for all ages is on Saturday, July 16 from 12:00 p.m. to 1:00 p.m. at the City of Kingston Farmers Market, 285 Wall Street, Kingston, NY 12401. We will give away books for twenty participants who have filled out the registration form in advance at the link
tinyurl.com/ycksrxak
. We will also have a special drawing at the end of the reading. We will be waiting for you!
Sources:
Visit Mónica Brown at
monicabrown.net
Visit John Parra at
johnparraart.com
Visit Adriana Domínguez at
twitter.com/VocesBlog
La Voz, Cultura y noticias hispanas del Valle de Hudson
Comments
Sorry, there are no comments at this time.