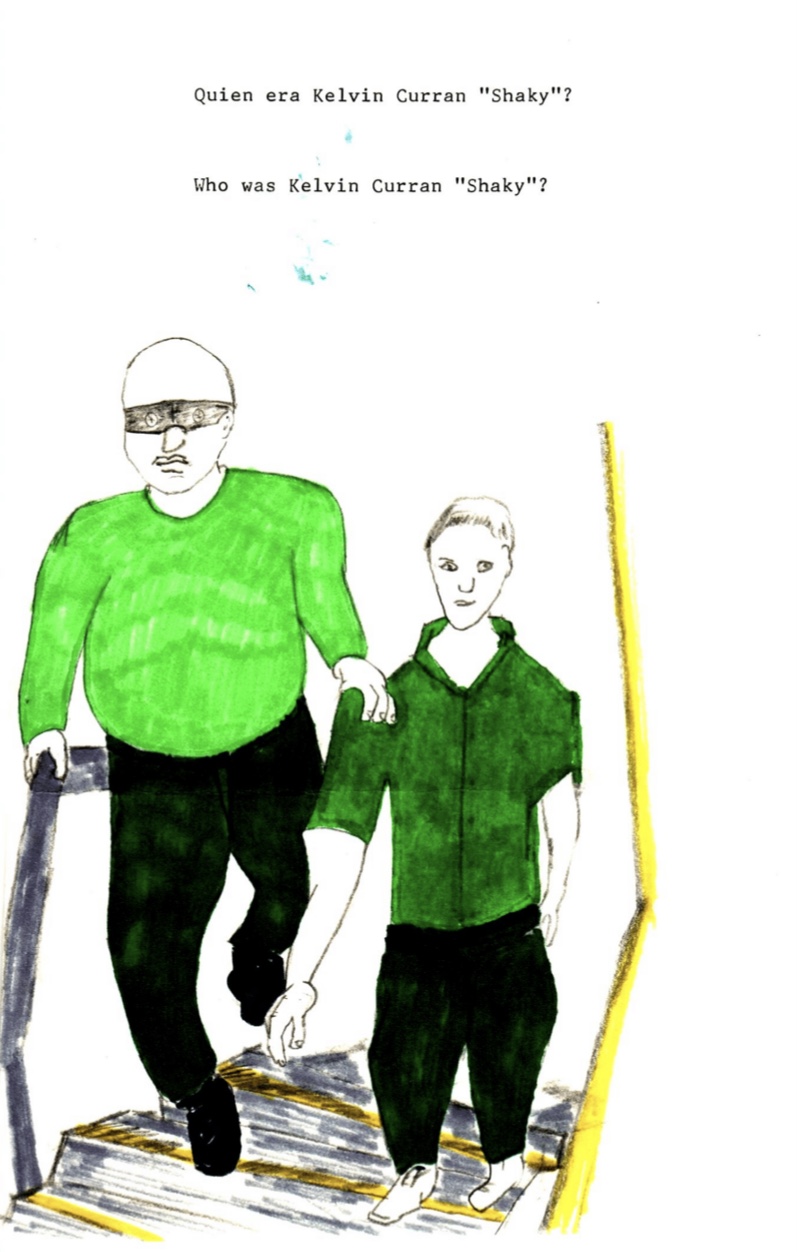 Desde la cárcel
Who Was Kelvin Curran "Shaky"?
August 2021
Inmate's Number: 9382003, he was 57 years old, originally from Essex County, Long Island. During a night being drunk with his Cousin, they entered a Cabin to steal thinking that it was abandoned, but there were a couple living in there, and Shaky's cousin grab the shotgun from the man and shot them with it, then they leave and his cousin goes to the police station and puts the blame on Shaky for the crime. He gets a 35 years prison sentence, which he had already served 33. While in prison he loses his sight and becomes totally blind.
Who was Kelvin Curran "Shaky"?

In prison, there is a program to help blind people move throughout the jail, namely, a "Sight guide" or "Mobility assistant". Each blind person has 3 Sight guides assigned for am/pm/Evening modules. "Shaky" besides being a diabetic, having high blood pressure, and being overweight, was taking 7 different medications, he was taking: Metformin 100 mg, Diltiazem xr 180 mg (a heart medication that was risen from 120 mg to 180 mg a month earlier), Aspirin E 81 mg, SitaGliptin 100 mg, Fenofibrate 160 2020 "Shaky" began to worry 10 mg. Between November and December Glipizide 5 mg, Ezentimile of the possibility of contracting Covid by touching the handrail of the stairs, which he needed in order to maintain his equilibrium.

One of his Sight guides, "Ponce" wrote to Governor Andrew M. Cuomo in March 2020 asking for a Clemency to early release for Mr. Kelvin Curran (for his release in that year) being that he was totally blind, besides his medical conditions and his 7 medications. Of Course Cuomo ignored such a petition, as well as so many others from other prisoners in similar situations.

On December 15, 2020 "Shaky" died of Covid-19. His 3 escorts were placed in quarantine for 14 days, out of the 3, "Ponce" (a Puerto Rican) and "Mohemoli" (an African from Johannesburg) were negative, and "Farmer" (an American) resulted positive. After the quarantine days were over, when the 3 escorts were sent back to the population, "Ponce" was given "Shaky's" cell. Ponce saw it as a positive thing observing a funeral for Shaky. Shaky was buried at the prisoner's Cemetery in Fishkill. Shaky was a blind man that became friends with all that spoke with him, both prisoners and State Employees.
La Voz, Cultura y noticias hispanas del Valle de Hudson
Comments
Sorry, there are no comments at this time.