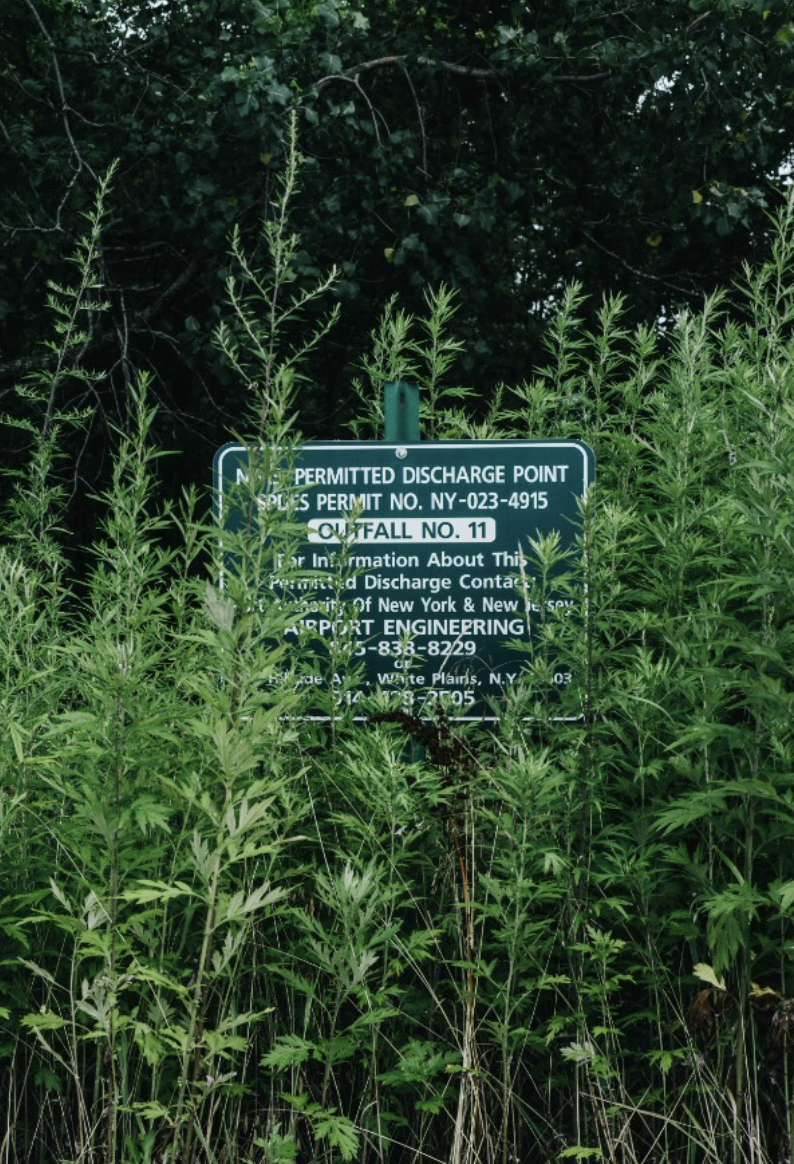 Actualidad
What's Going On with Newburgh's Water?
April 2021
In the 90's, various accidents at the Stewart Air National Guard Base in Newburgh, New York, resulted in the spill of more than 4,000 liters of extinguishing foam composed of PFOS / PFAS chemicals, which are considered toxic. These chemicals infected water sources that the city unknowingly used until 2016, when the presence of these chemicals was recognized by the city and the main water source for the city was supplanted by the Catskill aqueduct. Today, five years later, the citizens of Newburgh continue to suffer the consequences of this pollution without a certain future of how PFOS / PFAS chemicals will be removed from the city's water sources and the ecosystem in which they inhabit.
"PFAS" is the abbreviation for per and polyfluoroalkyl substances. This group of approximately 5,000 chemicals have been used for their oil and water resistant properties since approximately the 40's for a variety of household products, industrial processes, and in certain fire fighting foams. These chemicals are regulated by the Environmental Protection Agency (EPA).
In 2016, the City of Newburgh stopped using its Lake Washington natural reservoir because the EPA reduced the maximum amount of particulate pollutants in water that year from 400 parts per trillion to 70 PPT. This caused the city of Newburgh, which was operating at a 170 PPT level, to be declared in a state of emergency. Currently, the state of New York also regulates based on its own metric that limits 10 PPT.
Jen Rawlingson, a member of the Newburgh Clean Water Project, explains that "this is nothing new. Newburgh already has a long history of environmental problems. Before the PFAS, we had the problem with lead pipes, lead paint in the 50's and they even did fluoride tests on citizens without informing us."
She also adds that, while citizens are not guilty of these mishaps, many times it falls on them to raise their voices and protest: "Once I started going to the meetings I got angry because they were putting a lot of responsibility on the citizens, with the expectation that the community is kept informed, that they have access to the correct information, but they do not ensure that this information is presented to everyone."
And while it is in the interest of the people to get involved in their community, finding this information is not always easy, especially considering that Newburgh's population is more than 50% Spanish-speaking. "They would tell you yes, the information is bilingual. But it is useless if they send a translated invitation for a meeting, but later in the meeting there are no interpreters. It is the Department of Defense and the air base that are responsible for this and have done little to recognize who the community really is."
Limited access to RAC meetings
Because the contamination was caused by the Stewart air base, they created quarterly meetings called RAC, or Restoration Advisory Committee, which are online and open to the public. These should serve as a form of mediation between the citizens of Newburgh affected by this crisis, but Jen Rawlingson does not necessarily see them that way: "You cannot speak unless you are a member of the committee, there is no live interpretation nor do they send any report that has been translated after the meetings. And this is not just about being able to translate, it's about having some connection with the community. The Department of Defense failed to achieve that." Jen says that she is exploring the possibility of having separate Spanish meetings, but they have received no support as of yet.
While the City of Newburgh has access to the Catskill aqueduct, the same provider that New York City uses, for Rawlingson it is not the solution. "Even if we never use Lake Washington as the source of our water again, it is still part of our environment. All areas contaminated by PFAS are still part of us, so the only solution is effective remediation in the affected areas." At the moment, the aqueduct provides clean water to the city of Newburgh and the state of New York has agreed to pay the costs associated with its use.
It is also difficult to know exactly what is the true level of contamination. In New York State, only two of the more than 5,000 chemical members of the PFAS group are regulated, but all are toxic and have been linked to thyroid disease and certain types of cancer. Dan Shapley, co-director of Riverkeeper's science and patrol program, says it is essential that these chemicals are regulated as a group. "Regulations for one or two of these chemicals are not really going to stop the catastrophe they pose to the human body. It is very important to ban the use of these chemicals in situations where they are not essential."
But it is difficult to have a consensus from which to operate, since the pollution limit level in New York State is seven times lower than the federal regulation. Shapley points out that these chemicals are often introduced to the public without knowing what the effect would be on the population: "The way we regulate chemicals is very, very slow and doesn't move at the speed of industry. So scientists have to play a game of catch-up in order to try and analyze what we truly are putting into the environment and the effects that could have on our health after it is already affecting us.
We must remember that we are all part of the same ecosystem, so when we talk about the 'environment' we are really talking about ourselves."
"One cannot be silent"
For René Mejía, activist and citizen of Newburgh, "in Newburgh, every time something happens, the powers of authority try to ignore it or make it seem that it's not as serious as it really is. One cannot remain silent." As an activist for Nobody Leaves Mid-Hudson he tries to inform the community, to provide the necessary information, and he urges citizens to put pressure on their representatives at the state level for a plan to be put into effect.
Unfortunately, these processes are slow. Rawlingson says that many times it is difficult to maintain that pressure, especially in times of pandemic: "It really changed the momentum that we had with the RAC meetings. Before we could mark a presence in person: they saw our faces, they heard our voice. Now it's by computer and to assume that everyone has access to one is ridiculous. We also have to live from day to day and not everyone can leave their work to sit in a meeting. This is a marathon. Even with the RAC meetings in all these years there is still no remediation. All the meetings are about where the source of the contamination is, still."
Rawlingson is concerned about the lack of transparency in these meetings. While you can post a question, they won't necessarily answer it, and you can't see what other attendees' questions are, which is something they've been trying to change for a long time.
But she trusts her community and her track record as activists, although she fears that this marathon, with plans only for a not-too-near future, is a way to tire the population, as it is the Stewart base that facilitates these RAC meetings and says that when they started, they made it very clear that they would dissolve the meetings if there was not much interest from the public. "That is why we try to promote these meetings. And that RAC is not even a solution, it is simply 'advisory'. But at least these meetings make them come and show their face."
The City of Newburgh currently has a federal lawsuit
against the air force, base operators and area manufacturers for polluting Lake Washington.
Luckily, a change can be seen nowadays at a national level.
According to Google Trends
, so far this year the use of the word in online searches has increased by 70%. And this is important because as Dan from Riverkeeper explains, "Most communities do not have robust protection for their water sources. And Newburgh is emblematic of that, of how we have failed to protect our water."
Sources and further reading
Newburgh Clean Water Project
Riverkeeper
Reportes del agua por la ciudad de Newburgh (En español disponible solo del 2013-2018)
RAC
Los tóxicos PFAS, paso por paso
La Voz, Cultura y noticias hispanas del Valle de Hudson
Comments
Sorry, there are no comments at this time.