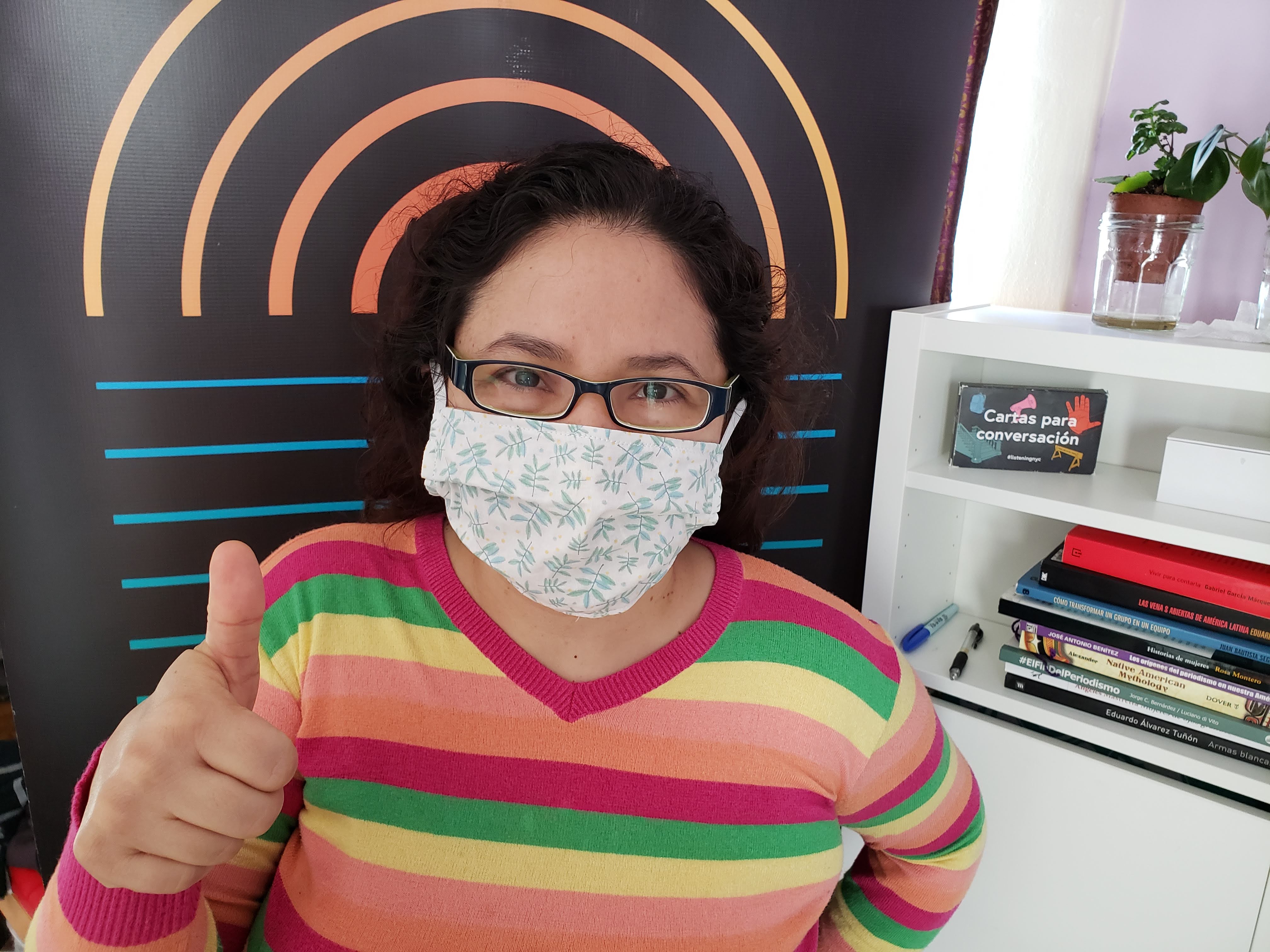 Editorial
Fresh air
August 2020
Welcome everyone to the August issue of La Voz magazine! The pandemic has changed for more than a few of us, I would say to everyone, literally. How many family barbecues, birthday celebrations, vacations, and all kinds of in-person events have already been canceled by now? While here in New York State the numbers of new cases and deaths keep dropping, the story is very different in the rest of the country. For now, the worst has passed here, but COVID-19 still has no cure or vaccine. Yes, we are the vaccine, we still have to keep a 2 meter distance with people we do not live with, wear a mask or cover our mouths when leaving home, and wash our hands frequently.
We now also know that the virus can remain airborne indoors in what are called aerosol particles. This spray is the dust that we can see floating in the air when the sun filters through the window. It's always there, even when the sun is not pointing at us. When we speak, when we breathe, when we laugh, when we sing, we are constantly leaving our mark in the air around us. For this reason, in the PAUSE stages of our state, eating inside restaurants was not allowed until phase 3, while gyms, cinemas and shopping malls were closed well after the beginning of phase 4.
What can be done? Well ventilate interior spaces, open windows, put portable HEPA air filters (that filter particles as small as our coronavirus), explore the topic of ultraviolet lights (that also destroy the virus,) clean existing ventilation systems and verify that you have MERS 13 level filters; as stated by Governor Cuomo and many other experts on the issue of air quality. Due to all of this it is much less risky to be outside than inside when we have to meet other people, without using Zoom, but always with a mask, please.
Just a few weeks after children return to the state schools in flocks, parents (and teachers and administrators) are, with good reason, concerned. School districts and the state department of education publish pages and pages of protocols, most of which dedicate the greatest amount of space to discussing various types of cleaning surfaces, distances and mouth guards. But who's talking about clean air? There are small mentions. For example, page 43 of the New York State School Reopening Guide states: "It is important to establish a schedule to clean and / or change the filters in the heating / air conditioning system. Opening windows, if it can be done safely, and holding classes outdoors are other strategies to increase air flow." In other words, outdoor classes can be considered as part of the plans for safety and emotional well-being.
In fact, in previous pandemics, such as the devastating tuberculosis of 1907, New York State, along with many other states in the country, adopted outdoor classrooms, even in the dead of winter in the Northeast region. And there were no sick. In fact, outdoor education not only prevents contagion, but also has academic benefits.
When asked about this (if the district would consider offering some outdoor classes), Dr. Paul Paladino, superintendent of the Kingston school district where my children attend, replied, "Our buildings are equipped with modern HVAC and we can increase Fresh air flow controls to increase fresh air in each classroom. We are also giving our building managers the autonomy to give outdoor instruction whenever possible." At the time of this writing, principals said they would let teachers make the decision to teach outdoors if they want. Meanwhile, teacher unions refuse to return to classrooms for at least the first quarter of the year. A clear reminder of our reality: we are in the midst of a pandemic.
If there is something that this pandemic seems to teach us, it is to live in the present moment. Yesterday's methods are no longer useful today. After all, health comes first. Right?
Mariel Fiori
Director
What about you, will you send your children to school? What plans do you have? Write to
[email protected]
And make your voice heard!
Translated from Spanish by Nohan Meza
La Voz, Cultura y noticias hispanas del Valle de Hudson
Comments
Sorry, there are no comments at this time.