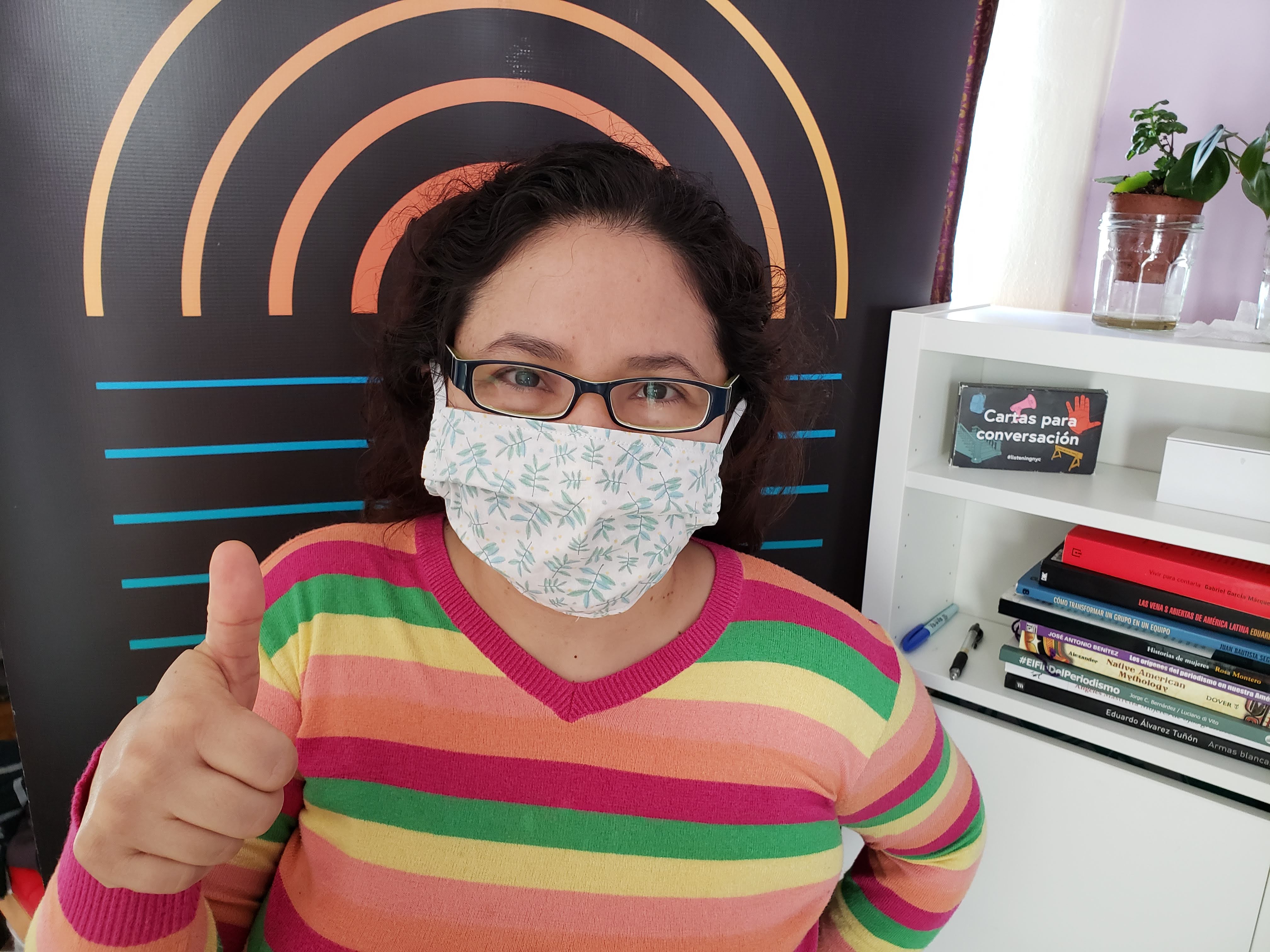 Editorial
If We Don't Take Care of Ourselves…

July 2020
. . . nobody will. It seems that everything points towards this sad but real and necessary maxim. I write this editorial as the United States goes deeper into its first wave of infections due to the global pandemic of coronavirus, with more than 50,000 new cases daily across large swaths of the country. In two weeks, the number of cases increased by 90 percent, and Dr. Anthony S. Fauci, the primary expert regarding infectious disease for the United States, warned that the infection rate could double to 100,000 new cases per day if the increase now happening in many states isn't contained. Fauci remarked that the stark increase in cases, primarily in the south and West, "puts the whole country at risk." Meaning it puts those of us in New York at risk, where coronavirus is still active, as the
state's health webpage
tells us.
As we mentioned in previous issues of La Voz and in
our COVID-19 dedicated Spanish blog
, the risk of dying from COVID-19 can vary greatly depending on age, ethnicity, access to medical aid, socioeconomic status, and underlying health conditions. These underlying conditions include but are not limited to diabetes, lung disease, cancer, immunodeficiency, heart disease, hypertension, asthma, renal disease, liver problems, and obesity.
On June 25th, the CDC (Center for Disease Control and Prevention) published the following, "Long-standing systemic health and social inequities have put some members of racial and ethnic minority groups at increased risk of getting COVID-19 or experiencing severe illness, regardless of age. Among some racial and ethnic minority groups, including non-Hispanic black persons, Hispanics and Latinos, and American Indians/Alaska Natives, evidence points to higher rates of hospitalization or death from COVID-19 than among non-Hispanic white persons. As of June 12, 2020, age-adjusted hospitalization rates are highest among non-Hispanic American Indian or Alaska Native and non-Hispanic black persons, followed by Hispanic or Latino persons".
And why do Hispanics have a COVID-19 hospitalization rate four times higher than white non-Hispanics? The CDC spelled out the higher risk due to structural racism: "Health differences between racial and ethnic groups result from inequities in living, working, health, and social conditions that have persisted across generations. In public health emergencies, such as the COVID-19 pandemic, these conditions can also isolate people from the resources they need to prepare for and respond to outbreaks." You can read the full report
here
.
In an i
nterview with Blue Zones
, doctor Michael Osterholm, international expert in epidemiology and former interim director of the CDC, shares several important points to keep in mind. Three months ago, COVID-19 was not even in the top 75 causes of death in this country. Much of the last month, it was the number 1 cause of death in this country. This is more remarkable than the 1918 Flu pandemic. There is no scientific indication Covid-19 will disappear of its own accord. If you're under age 55, obesity is the number one risk factor. So, eating the right diet, getting physical activity, and managing stress are some of the most important things you can do to protect yourself from the disease.
In the meantime, here is an important reminder: the use of masks, or some type of covering for the mouth and nose is mandatory in the state of New York, as ordered by Governor Cuomo. Either we stop the pandemic together, or it will continue to kill us. For now, we are the vaccine. We must wear masks in public if we can't be six feet (2 meters) apart from those that don't live with us, particularly in places like stores, supermarkets, pharmacies and laundromats. Failure to follow social distancing protocols can lead to fines from $500 to $1000. If you see an establishment that isn't following safety measures, you can file a complaint through New York State's COVID-19 hotline at 1-833-789-0470.
If we don't care for ourselves, nobody does. We are the vaccine. Wear your mask.
Mariel Fiori
Managing Editor
Translated from Spanish by Nohan Meza
La Voz, Cultura y noticias hispanas del Valle de Hudson
Comments
Sorry, there are no comments at this time.