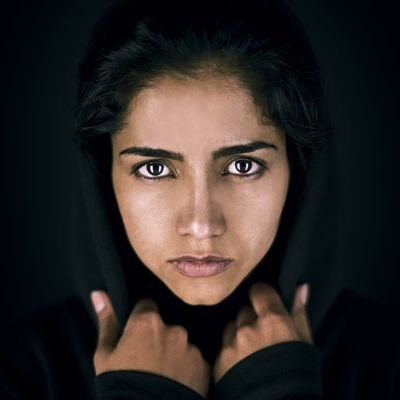 Testimonio
Sonita's Message
Sonita Alizadeh wrote the song "Daughters for Sale" when her family tried selling her as a wife, at only 16 years of age. Her video became viral and today her video on YouTube has 1.2 million views. She was also apart of BBC list of 100 women in 2015 and is the protagonist of the awarded documentary with her name. Learn her story and message in this interview for La Voz.
March 2020
The History
Sonita was born in Herat, Afghanistan, but grew up in Iran. When she was younger, her family immigrated to Iran, fleeing the Taliban Regime. "I didn't have documents, not even a passport, which is why I never had a formal education while in Iran. Furthermore, I come from a very conservative family that wouldn't let me study, but I did it in secret with help from an NGO that would provide basic education for Afghan children. Her parents thought she was only working, which she was, but she was also studying.
In Iran, she began taking music lessons without the authorization of her family. "My mother's nightmare was to have a daughter that sang, because for my family, the idea of a woman singing was horrifying. For them, honor and respect are earned by being a good Muslim and marrying . . . and now it was my turn." At 16 years old, her family had decided to sell her in order to be able to pay for the future wife of her husband.
"To me this wasn't surprising nor strange since all of my sisters were forced to marry before they were 18, so I saw it more like tradition. The first time I was about 10 and had no clue what was happening, but this time I decided to write a rap song called "Daughters for Sale" in order to rebel against my family. It's illegal for women in Iran to rap or sing, so this was a bit dangerous," Sonita explained.

The Video


Around that time, one of Sonita's followers on social media was the movie producer Rokhsareh Ghaemmaghami, who helped her make the music video for her song. "To my surprise, it went viral, and thanks to that video I won a full scholarship to come study to the United States. Ghaemmaghami made a documentary about her story and filmed her travels to the United States, filming her for three years.




Raising the Voice
In the United States, Sonita had the opportunity to have a formal education and learned that child-marriage happens in many parts of the world, not only Iran and Afghanistan. "I decided to raise my voice and be heard by the whole world, sharing my story through rap." Sonita tells us that, "If I had gotten married, by now I would most likely be a mother. This is the reality: that would've been the life I was meant to live. My family loves me, but they wanted me to live a life they could understand, not the one I wanted."

Raising Awareness
The consequences of child-marriage are unimaginable: "While I was living in Iran, I saw my friends with bruises on their faces due to opposing marriage. Some would even disappear after getting married. Each year, over 12 million girls are forced to marry; equivalent to the dreams of one girl dying off every two seconds. This is the reason for my struggle: to be their voice."
"I want to educate on this subject and encourage people to take measures so this stops happening. My dream is to inspire and empower more girls and teenagers to believe in themselves, to realize they are actually quite powerful and they can be what they want to be: presidents, doctors, engineers, and leaders of the world. Everything is possible if they believe in themselves and their goals," Sonita said.



The Message


In Sonita's eyes, anyone can be an activist, not only leader or "qualified" people. "I'm not famous, I'm not a recognizable leader or well-known; I don't come from a context of wealth. I call myself activist because I raise my voice when I see something that isn't right. MY way of contributing is by creating awareness through music, so anyone can do this in whatever way they see fit."
Sonita tells us that her work as an activist is very overwhelming, requires a lot of time and energy, but she does it because "I don't want to be useful only for myself, but for others as well. I fight against child-marriage, and my weapon is rap. What is your fight? What is your weapon?"

Photo Credit: Josh Separzadeh
La Voz, Cultura y noticias hispanas del Valle de Hudson
Comments
Sorry, there are no comments at this time.