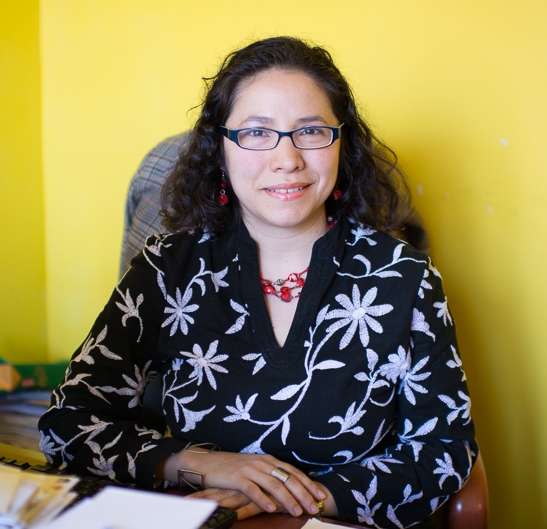 What is La Voz?
October 2018
La Voz
offers unique content in Spanish, which includes local, informative news with a focus on the struggles and victories of Latinx living in the Hudson Valley. This does not happen only because the magazine has a passionate journalist at is head. It happens because we are truly involved, at a grass-root level, with mostly anything and everything happening in our communities. We attend meetings, we chair meetings, we cover immigration marches, and we walk side-by-side with other community activists.
Most grass-root organizations, and other local organizations, do not usually have a communications or public relations department to make their good work known. In a very organic manner, and because of our 14-year history of empowering our readers through actionable information,
La Voz
is the channel, the platform, the bridge that connects activists, local organizations, businesses, and community members with each other.
Moreover, in collaboration with fellow community organizations, we facilitate events such as La Guelaguetza of Poughkeepsie (an annual Oaxacan festival with indigenous roots, celebrated by thousands immigrants and natives in the Poughkeepsie waterfront), a Spanish Spelling Bee, as well as hosting numerous panels to educate a wider audience on Latinx and immigrant issues at our home, Bard College.
La Voz
was launched as a student-led project at Bard College in Annandale-on-Hudson, New York. What began in 2004 with 500 black and white printed copies each quarter has grown by leaps and bounds into an award-winning publication with a monthly circulation of 6,000 full-color copies distributed to 500 locations throughout five counties in Dutchess, Ulster, Orange, Columbia and Sullivan.
La Voz
has been frugal and nimble in our approach to growth.
La Voz
operates with two full-time employees: Managing Editor and Co-Founder Mariel Fiori, and Inés Chapela, our brand new bilingual medial fellow. We work with students,
volunteers, and freelancers on the different aspects of putting together this magazine.
At a time when we Latinos are vilified at the national level, and go almost unnoticed by our national and local English language news media, the need for an informed and organized Spanish-speaking community becomes more urgent. There is always more information to share, more resources to publicize, and more stories to be told. In the last few years, amidst heightened concerns of deportations, restrictions on resources, and acts of prejudice, the work of
La Voz
has grown in magnitude and urgency. On our print and social media platforms we publish relevant information on DACA; pathways to citizenship (including the questions of the citizenship test and the American Constitution in Spanish); how to respond to encounters with or raids by ICE; immigration clinics by nonprofits; inspiring stories of immigrants achieving their version of the American dream; and generally we try to keep our readership informed and empowered. Our website also has all our present and past publications available: lavoz.bard.edu.
In short, La Voz has a great responsibility to keep our readers well informed and to ensure that our media is for the public good.
You are probably asking yourself, how is all of this funded? Because La Voz is a part of a non-profit organization, we receive some grants from foundations that understand the importance and urgency of our mission; we are helped by our sponsors that trust in La Voz as a means of communication; through your
contributions,
dear readers; and through our annual fundraising event.
This year we present a Spanish musical play Pedro Infante: Cien años pienso en ti, which celebrates the great Mexican actor and musician. Save the dates on your calendars:
November 2
and
3
. I am sure that if you see the play once, you will want to see it a second time. While you are at it, please also save
October 28
for an art reception that begins the week of the Día de Muertos, also as a benefit for La Voz. Get your tickets on Eventbrite, and to learn more, please read the article by my colleague Antonio Flores-Lobos on page 6.
Thank you in advance for your support and for following us every month. I will see you on October 28!
Mariel Fiori
Managing Editor
La Voz, Cultura y noticias hispanas del Valle de Hudson
Comments
Comentario: Good Afternoon Mariel, Hello, my name is Kimberly Patterson, and your name was provided by Jessica Ridgeway from the Orange County Planning Department. My firm Transpo Group is currently assisting the County examine opportunities to redesign the fixed route transit services (Middletown Area Transit) operating in and around the Middletown area. As part of this project, we would like to hear from different user groups (youth, senior, Hispanic, etc.) who use the current system through a series of focus groups. The purpose of these meetings is to introduce the project to the community and hear directly from users to better understand passenger needs and current mobility gaps in the system. Your name was provided because you either work directly with transit users and/or members of our targeted user groups and we would like your input in scheduling the meetings and targeting participants. Please let me know if there is a good time to discuss this over the phone with you. I can be reached by email at [email protected] or by phone at (845) 207- 0763. Thank you for your time. Kimberly
Posted: 7/1/2022

Comentario: My Spanish is too rusty, in spite of living for years in Ecuador and Colombia. Would you be a means to communicate the following to the Latin community here? I do not know your readership. As chair of the Hyde Park Community Choice energy Aggregation program, we will be communicating with Hyde Park citizens about lower cost renewable energy. Thank you and muy agradecido. Richard Mattocks 917.359.5616
Posted: 9/15/2020