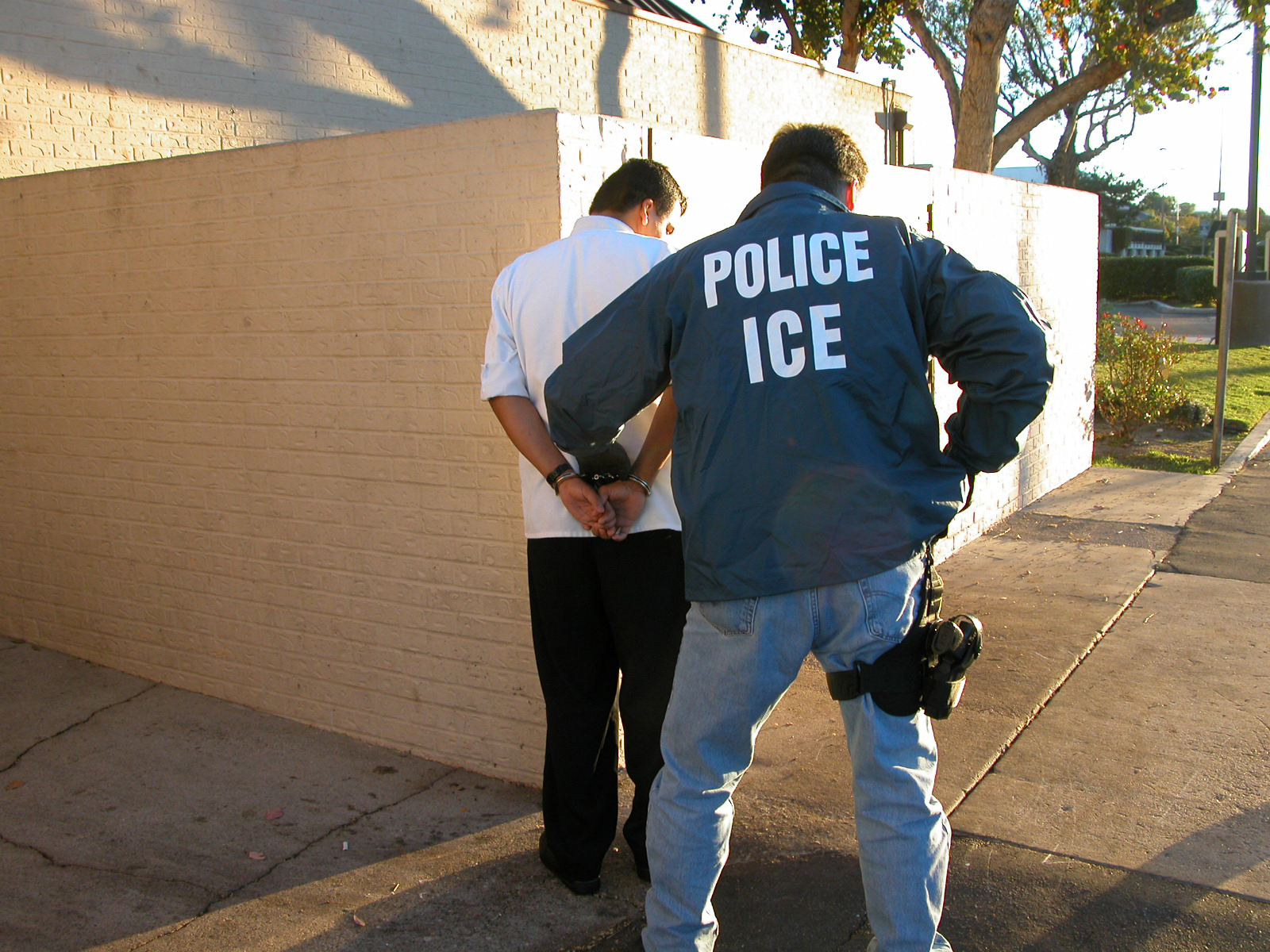 Suplemento educativo
Be prepared for ICE / Esté preparado para ICE
August 2018
Como bien reza el refrán "An apple a days keeps the doctor away" ("Más vale prevenir que curar"), confiamos en poder proporcionarle la información suficiente para que esté preparado antes de que algo ocurra.
Para ello, cree un
plan de seguridad en caso de arresto
:
Memorice (memorize) el número de teléfono de alguien de confianza (someone you can trust) con quien pueda contar para ayudarlo en caso de que lo arresten. Puede ser un familiar (a relative), un amigo (a friend) o su abogado (lawyer). También es recomendable memorizar el número de su médico (doctor) y consulado (Consulate).
Haga un plan para que alguien quede a cargo de sus hijos o familiares (children or relatives), apartamento (apartment), mascotas (pets) y para avisar en su trabajo en caso de que lo detengan. Para ello, hable con un abogado para tramitar el formulario de "Designación de un guardián" ("Designation of Person in Parental Relation") para concederle la custodia temporal de sus hijos a alguien de confianza así como para dar a autoridad a un ser querido para que tome decisiones legales, financieras y de negocios (legal, finance and business decisions) en su nombre por medio de un "Poder legal" ("General Power of Attorney").
No porte ningún documento de su país de origen ni ninguno falso (fake).
Tenga todos sus documentos importantes en un lugar seguro al que tenga acceso alguien de confianza: pasaporte (passport), partida de nacimiento (birth certificate), certificado de matrimonio (marriage certificate), historial médico (medical records), antecedentes penales (criminal records), etc.
Asegúrese de que sus seres queridos (your loved ones) conocen su número migratorio o de registro (immigration number, Alien number or A number) y saben cómo encontrarlo en caso de detención. Podrán localizarlo en la oficina del ICE más cercana o a través del buscador https://locator.ice.gov/odls/homePage.do
Redacte una lista de prescripciones médicas y dosis de medicamentos (prescription information detailing name and dosage) para cada miembro de su familia y entréguele una copia a los agentes de inmigración en caso de arresto.
Haga una copia de sus llaves (make an extra set of keys) y déjeselas a un familiar o amigo para que tengan acceso a su hogar.
I d not wish to speak with you, answer any questions, or sign any documents.
I am chosing to exercise my right to remain silent. If I am detained, I request to speak with an attorney immediately. I am also exercising my right to refuse to sign anything until I consult with my attorney.
I als do not consent to a search of my person, my belongings, or my home unless you have a warrant signed by a judge, or unless you are otherwise constitutionally permitted to conduct a search without my consent.
Lleve siempre consigo una tarjeta con sus derechos para poder mostrarle al ICE:
Para conseguir ayuda en materia de inmigración:
Acuda a abogados o representantes acreditados (lawyers and BIA accredited representatives), ya que solo ellos pueden proporcionar consejos legales (legal advice).
Visite www.protectingimmigrants.org para conseguir ayuda y encontrar un abogado o representante acreditado de bajo coste o gratis (free or low-cost lawyer or legal representative) e información sobre ONGs (non-profit agencies).
Nunca le pague a un notario (notary), agente de viajes (travel agent), preparador de impuestos (tax preparer) o preparados de formularios (forms preparer) para saber qué solicitudes necesita y cómo debe rellenarlas. Existen muchos estafadores (scammers) que lo engañarán (will trick you) con beneficios de inmigración (immigration benefits) falsos.
Tenga cuidado porque entregar una solicitud errónea es una pérdida de dinero (waste of money) y puede provocar que lo deporten (it could get you deported).
Su abogada debe explicarle la
ley
(
law
)
y
todas las
opciones
a su alcance. Y usted tiene derecho a:
Pedir prueba de que su asesor legal es abogado o representante acreditado (ask for proof of their credentials).
Obtener un recibo (get a receipt) por cualquier suma que pague con cheque (check) o por giro (money order). ¡Nunca pague en efectivo (cash)!
Despedir a su abogado (fire your lawyer) y encontrar otro.
Obtener copias de cualquier solicitud migratoria o documentos entregados al gobierno en su nombre (obtain copies of any application or papework).
Recuerde también:
Leer con atención (carefully read) todos los documentos, especialmente aquellos que requieran su firma.
Nunca firme ni pague una solicitud migratoria en blanco (blank immigration form) o que contenga información falsa (false information).
No le deje los originales de ningún documento a nadie. Guárdelos en lugar seguro y/o con alguien de confianza.
Siempre haga copias (make copies) de sus documentos.
Fuentes:
https://ndlon.org/
y www.nyic.org.

La Voz, Cultura y noticias hispanas del Valle de Hudson
Comments
Sorry, there are no comments at this time.