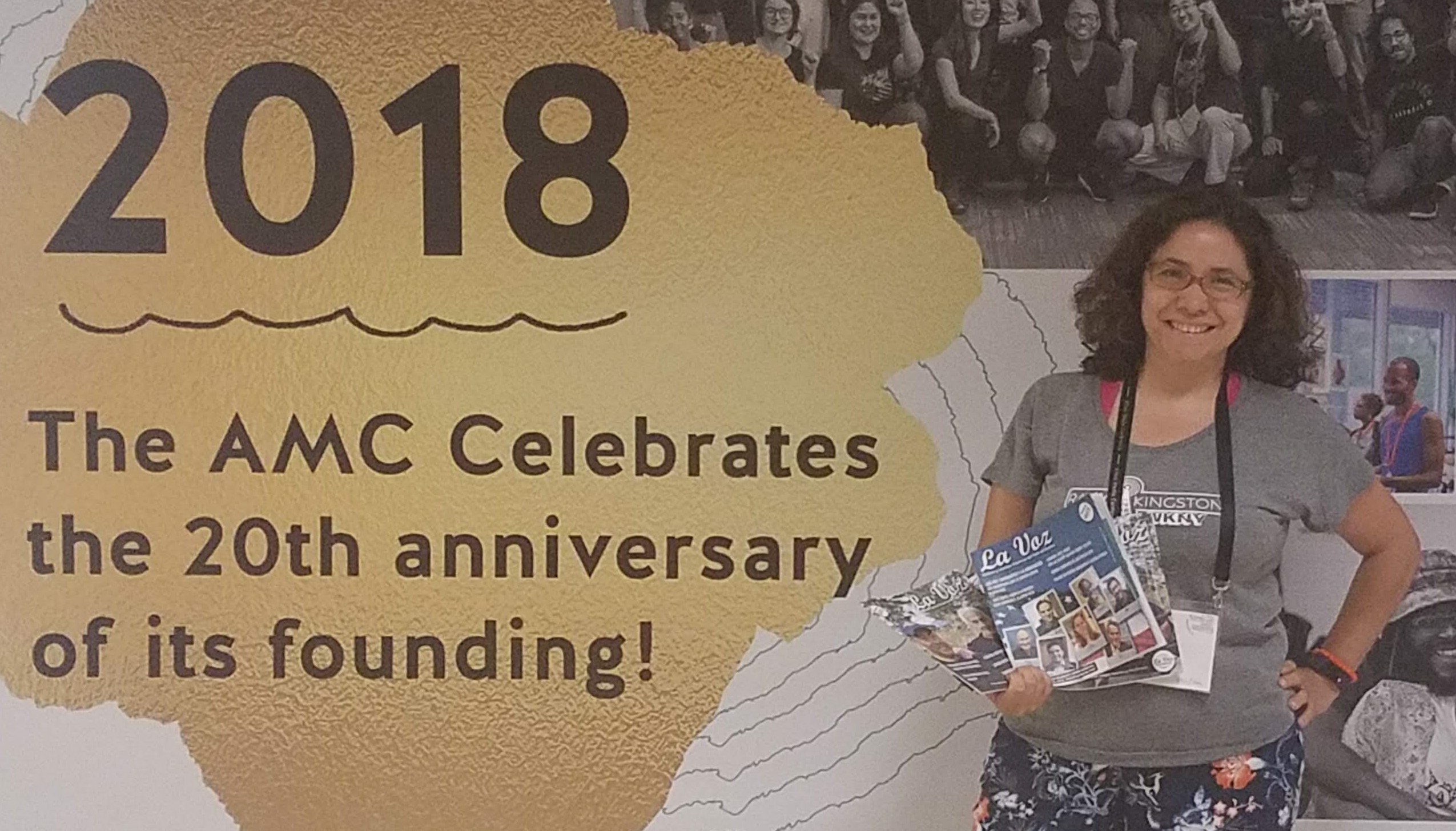 Editorial
Oppression and resistance

July 2018
In mid-June, I was fortunate to attend the 20th annual Allied Media Conference (AMC) in the city of Detroit, Michigan, traveling with a small contingent from Radio Kingston. The experience has left me thinking, and I would like to share some of what I learned there.

One of the talks that I attended focused on strategies for producing transformative journalism. This involves understanding that mass media in America does not represent minorities well, an issue which I discussed in
this editorial
last November. One thing I did not know, which I learned at the AMC, is that 50 years ago, in 1967, then-President Lyndon B. Johnson ordered a national investigation into the origins of the race riots, called the Kerner Commission. The Commission found out that a large part of the prevailing racism was caused by the media, which presented news with the only "objective" perspective of a white, heterosexual man...What do you think about that?
Fifty years later, the problem has not changed much. The "normal" perspective remains that of a straight white man. Despite the great advances of women, minorities, and the LGBTQ community, marginalization is still latent and we Latinos keep seeing ourselves in negative roles and stereotypes.
In order to talk about transformative journalism, which portrays all the perspectives of our reality, we must understand the systems of oppression and the methods of resistance. This was the topic of the incredible workshop given by Mia Henry, the Executive Director of the Arcus Center for Social Justice at Kalamazoo College.
Oppression has five faces, Henry explained:
exploitation
(capitalizing on the work of others while paying less than the work's value, which also contributes to the wealth gap);
marginalization
(excluded identities can be based on race, ethnicity, age, nationality, criminal histories, gender, immigration status, class, size or weight, disability, or religion; and, of course, in the lack of positive representation in media);
feelings of powerlessness
(which is evident through cultures of silence and through indoctrination which causes people to willingly give up their own power);
cultural domination
(imperialism which results in the erasure of other cultures); and
violence
(spiritual, mental, and physical abuse and harm). The five faces of oppression are apparent at different levels, such as personal, interpersonal, cultural, and institutional. Can you recognize yourselves within certain levels?
Then came the time to talk about resistance to oppression, for which Mia gave the example of how slaves resisted slavery in the United States for centuries. According to a graphic which she saw in a museum in Memphis, Tennessee about the Civil War and the civil rights movement, six forms of resistance to slavery were implemented over the course of history. These are:
escape
(flee the situation, save your own life);
revolt
(agitation);
collective action
(petitions and protests in the streets or in court);
personal success and accomplishment
(which leads to liberty and liberation);
challenge
(refusal to submit) and
building community
(unite for mutual support). Most interestingly, all of these approaches were necessary to end slavery; a single strategy could not have accomplished it.
Knowledge is power, and from the pages of La Voz, we try every month to empower our readers with actionable information. We write in Spanish, our mother tongue, or learned over the years, we write about our beautiful cultures, and above all we write about what makes Latinxs advance and be successful in this country. Now, I know that these are also ways of resisting oppression.
Mariel Fiori
Managing Editor
La Voz, Cultura y noticias hispanas del Valle de Hudson
Comments
Comentario: Kontol
Posted: 7/31/2019