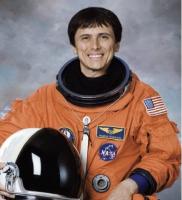 Latinos in STEM

May 15, panel at Bard College

May 2018
Some already know that the acronym STEM represents careers in science, technology, engineering, and mathematics. Although these four specialties exist everywhere in the world around us and are extremely important for employment, with high growth and demand, Latinos are still not well represented. Only 16 percent of Hispanics, and among them only 8.8% of Latinas, have a post-secondary STEM degree.

What career opportunities have our Latino panelists found in the Hudson Valley in science, technology, engineering or mathematics found? How hard has the road been? What advice do you have for other youth and educators? All are invited to a panel on Latinos in STEM, organized by La Voz magazine, on Tuesday, May 15 at 6 pm at Weis Cinema (Campus Center, Bard College) with free admission.

Among the panelists are the engineer Hugo Jule-Quintanilla, an experienced promoter of clean energy programs in the Hudson Valley, including work as an installer of solar energy systems and thermo-solar for RUPCO. Hugo is also part of the "Drive Electric Hudson Valley" campaign led by Sustainable Hudson Valley, where he educates consumers about the benefits of driving electric vehicles and the infrastructure available in the Hudson Valley.

With a master's degree in science and urban planning, Carla C. Castillo is a clean energy community coordinator for the Hudson Valley Regional Council. She previously worked in Philadelphia, where she led transformative sustainability and neighborhood revitalization efforts. It inspired residents throughout the city to recycle more through Philadelphia Recycling Rewards. Carla chairs the City of Cornwall Conservation Advisory Council and works with schools in the Central Cornwall School District to implement recycling programs based.
Other panelists include Walter Manrique, from IBM, and professor Fernando Ríos Avila from the Levy Economics Institute.

Bring your questions, your students and your friends.

La Voz, Cultura y noticias hispanas del Valle de Hudson
Comments
Sorry, there are no comments at this time.