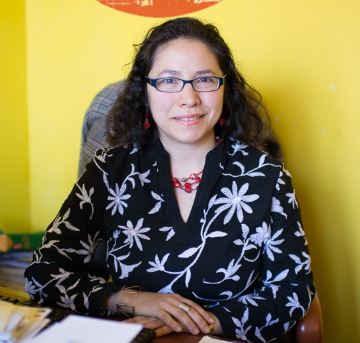 Editorial
"Without considering their immigration status, of course"


May 2018
"In New York City the way you travel is with your Metrocard. We don't have a Metrocard in Kingston, NY. We don't have a good public transportation system; if you want to get around in the Hudson Valley you have to use a vehicle, and you can drive a vehicle without a license but it's against the law and a bad idea," said Kevin Cahill, assemblyman for the 103rd district of the state of New York.
"What is a good idea is to allow any responsible person to have a driver's license. We should make it so that, in the state of New York, anyone who wants to drive, who needs to drive, has access to a driver's license, regardless of their race, of course; regardless of their gender, of course; regardless of their nationality, of course; and regardless of their immigration status, of course," continued Assemblyman Cahill, representing the nearly 130,000 people who live between the city of Kingston, the towns of Stone Ridge, Pine Hill, Gardiner, Red Hook, Rhinebeck, Woodstock and Plattekill.
"You need a driver's license in Kingston, New York, to drive your car to work, to drive to soccer practice, to drive to daycare, and someday you may also need your driver's license to drive to and from your own family farm, you may need your driver's license to pick up your newspaper, and when you are inside the car, driving with your driver's license, you may want to listen to your radio station. We have all those things in Kingston, NY, we have a radio in Spanish, we have a newspaper in Spanish, a daycare center for new immigrants, we have a program to put immigrants on their own farm, not just working for another. The sun is rising for all immigrants in the Hudson Valley and to finish the job, to complete the picture, all people over 16 should have access to a driver's license," said Cahill at the press conference at the capital of Albany on April 18. "I'm going to speak a little selfishly. The first thing I did when I turned 16 was to run to the Department of Motor Vehicles and get my learning permit and then my driver's license, and I've been driving ever since. Since the inauguration of President Lincoln [laughs]. And I want you to know that the insurance premiums I have paid for all those years are 17 percent higher than they would be in a state that allows new immigrants to get a driver's license. So I join my colleagues in the assembly not only for you, but also for me, because I want to pay less for vehicle insurance," concluded the Assemblyman, who leads the insurance commission in the state assembly.
Kevin Cahill was not the only Democrat Assemblyman who on April 18 joined the multi-year NY Green Light Campaign and lent his support to the introduction of Bill A10273, which would give driver's license access to all New Yorkers, regardless of their immigration status. There were many others, together with testimonies from people who need to drive for their families but cannot, however, he was the only representative of our area. It is also the only place that Cahill has had an opponent for two months, Kingston resident businessman Abe Uchitelle, who said he was 4 years old when Cahill took office in the assembly for the first time, back in 1992. It seems that competition is something healthy, not only in business, but also in politics.
Whatever the reason for such a good speech in support of something so necessary for the million immigrants, and all other New Yorkers, who would benefit from a driver's license, we hope that more assembly members from our region will join and that soon the bill will be taken to a vote. The fight continues, so Luz Verde coalition, Driving Together, will have another mobilization to Albany on Monday, May 14 (more information in this month's resource guide).
If approved in the assembly, the senate remains and the governor himself will have to sign the law. The road is difficult, but not impossible. As I wrote on other occasions: in the union is strength, friends.
Mariel Fiori,
Managing Editor
*Llisten to the full press conference on April 18
here
*More information about the long green light campaign
here
La Voz, Cultura y noticias hispanas del Valle de Hudson
Comments
Sorry, there are no comments at this time.