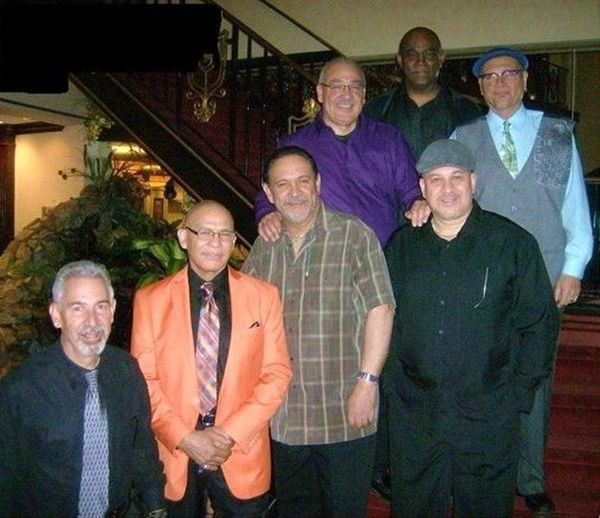 2nd Hispanic Heritage Festival Comes to Monticello 'Free Of Fear'
July 2017
Last summer, on a Sunday in June, Marianelly Díaz-Ortiz, the owner of Nelly's Latin Restaurant in downtown Monticello, Sullivan County, prepared several big batches of her most popular Dominican dishes – including beef stew, pork leg and oxtail – to serve during the first Hispanic Heritage Festival, created by the Latino Alliance of Sullivan County. However, both Díaz-Ortiz and the organizers were shocked to see that, despite the large amounts of food, they were quickly running out. Right in the middle of the event, she went back to the restaurant to cook another batch. "It was a beautiful experience for me. It went by so fast," she remembered.
Due to the success of the first edition, the Alliance will celebrate the festival for the second time on July 23 from 1 to 5 p.m. The event will occupy the parking lots behind the Ted Stroebele Recreation Center – located at 10 Jefferson St. in Monticello, New York – with vendors, activities for children, a stage for live music performances, dancing, food and much more. By the way, La Voz magazine will be there. Come visit us at our table!
"This year, we want the Latino community to come to our festival free of fear or apprehension," said Martín Colavito, one of the Alliance's point persons.
Like last year, salsa band Cuboricua will be performing, and Nelly's Latin Restaurant will sell Dominican food. Emma Torres, from the WJFF radio station, will broadcast the festival live, and Elemento de Estilo – a Middletown, New York-based dance troupe – will present dance demonstrations. This year, the Salvation Army will provide a 50-gallon water tank so people in attendance can stay hydrated. Another new edition to the event are artists Legacy Womyn and Alma Moyo, who make interactive shows in which they explain the stories behind the dance pieces they perform. There will also be information tables, handicraft vendors and more.
"People tell me that this year will be bigger and better. Many have come to me and said that they want to help," said Nicole Escoto, the Alliance's administrative assistant. And it is no surprise, as this edition will have the support of Catholic Charities, ShopRite, Walmart, Sullivan Renaissance, Spencer Daniels and others.
Colavito and Escoto said that both the Alliance and the festival are team efforts. Created in 2014 by Allen Weir and Edwin Pérez, the Latino Alliance of Sullivan County is a member of SALT (Sullivan Agencies Leading Together), an organization that facilitates cooperation between different agencies and community resources in the county.
Although the festival is the largest event organized by the Alliance, most of the work the group carries out has to do with connecting members of the Latino community with resources they may need, such as affordable housing, legal assistance and bilingual help in schools. Weir, Colavito and Escoto said that SALT is very useful for these purposes. "We don't wait for people to come to our office. We take our offices to the people," said Colavito.
Thus, for the Alliance, the festival is an opportunity to offer its services to a broader audience. Volunteers will be distributing information in Spanish about SALT. "We will connect whoever comes to us to whatever they need while they are here with us," promised Colavito.
Despite the advantages of the festival, Colativo, Escoto and Weir said that coming to the decision to hold the event this year was not easy. After Trump's victory, there was much fear of the police, particularly ICE. Although "some people told me that I shouldn't do the festival," said Weir, the Alliance decided that they would. "At the end of the day, we decided that we are not going to allow division and fear to take our joy away," said Colavito.
"Our determination is stronger," stressed Weir.
For more information, call (845) 866-3188 or (845) 701-7666, or find it on
facebook.com/Latino-Alliance-of-Sullivan-County-1478472635504915/
Translated into English by K.Casiano from Voices of New York, https://voicesofny.org/2017/07/2nd-hispanic-heritage-festival-comes-to-monticello-free-of-fear/
La Voz, Cultura y noticias hispanas del Valle de Hudson
Comments
Sorry, there are no comments at this time.