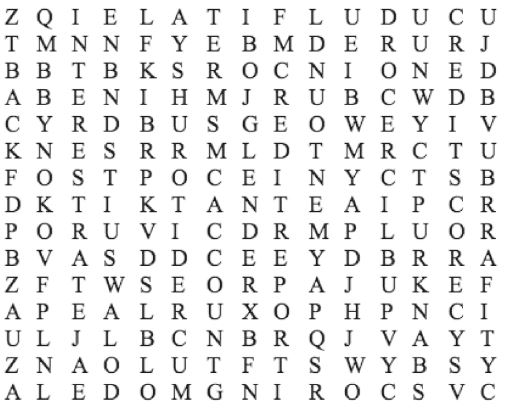 Suplemento educativo
Getting credit: What you need to know / Conseguir un crédito: Lo que necesitas saber
February 2016
=A la hora de solicitar un crédito o préstamo, el banco precisa saber si usted será capaz de pagarlo. Para ello, utilizan su puntuación de crédito (credit score) que se calcula con la información que figura en su reporte de crédito (credit report) sobre otros préstamos que tenga, sus cuentas de crédito y la antigüedad de su historial de crédito, así como posibles registros públicos (demandas, bancarrotas, etc.) o consultas de crédito realizadas por terceros con resultado negativo que existan a su nombre.
Muchas empresas, como aseguradoras, inmobiliarias o empresas de televisión por cable, telefonía o internet, también pueden consultar el reporte o informe de crédito del cliente para informarse sobre su situación financiera.
Su
puntuación de crédito
puede variar
entre 300 y 850 puntos
. Cuanto
más alta
sea, más bajo será el riesgo de incumplimiento de pago y, por consiguiente,
más baja
será la
tasa de interés
que le cobren.
Consejos para conseguir y mantener una buena puntuación de crédito:
1. Pague todas sus facturas a tiempo.
2. Solo solicite el crédito que necesite.
3. No utilice demasiado el crédito disponible.
4. Pida su reporte de crédito una vez al año y cuestione los errores que encuentre.
Credit scoring
is a system
creditors
use to help determine whether to give you credit. It also may be used to help decide the
terms
you are offered or the
rate
you will pay for the
loan
.
Your
credit score
is a number that is used to predict how likely you are to
pay back
on time
. It is based on the information about you from your
credit report
. A mathematical formula – called a
scoring model
– is used to create your credit score.
It contains information about
your credit and the status of your credit accounts
. For example, how often you make your
payments
on time, how much credit you have, how much is available, how much you are using, and whether a
debt or bill collector
is collecting on money you
owe
. It can also include rental repayment information (only if you are a property renter) or
public records
such as
lawsuits
and
bankruptcies
.
Lenders
use these reports to help them decide if they will
loan
you money, what
interest rates
they will offer you, or to determine whether you continue to
meet the terms of the account
.
Ahora, vamos a practicar con una
sopa de letras en inglés
que contiene el vocabulario resaltado en negrita:
ANSWER KEY:
ACCOUNT, BANKRUPTCY, CREDITOR, CREDIT REPORT, CREDIT SCORE, DEBT, INTEREST RATE, LAWSUIT, LENDER, LOAN, OWE, PAY BACK, PAYMENT, PUBLIC RECORD, SCORING MODEL, TERMS.
La Voz, Cultura y noticias hispanas del Valle de Hudson
Comments
Sorry, there are no comments at this time.