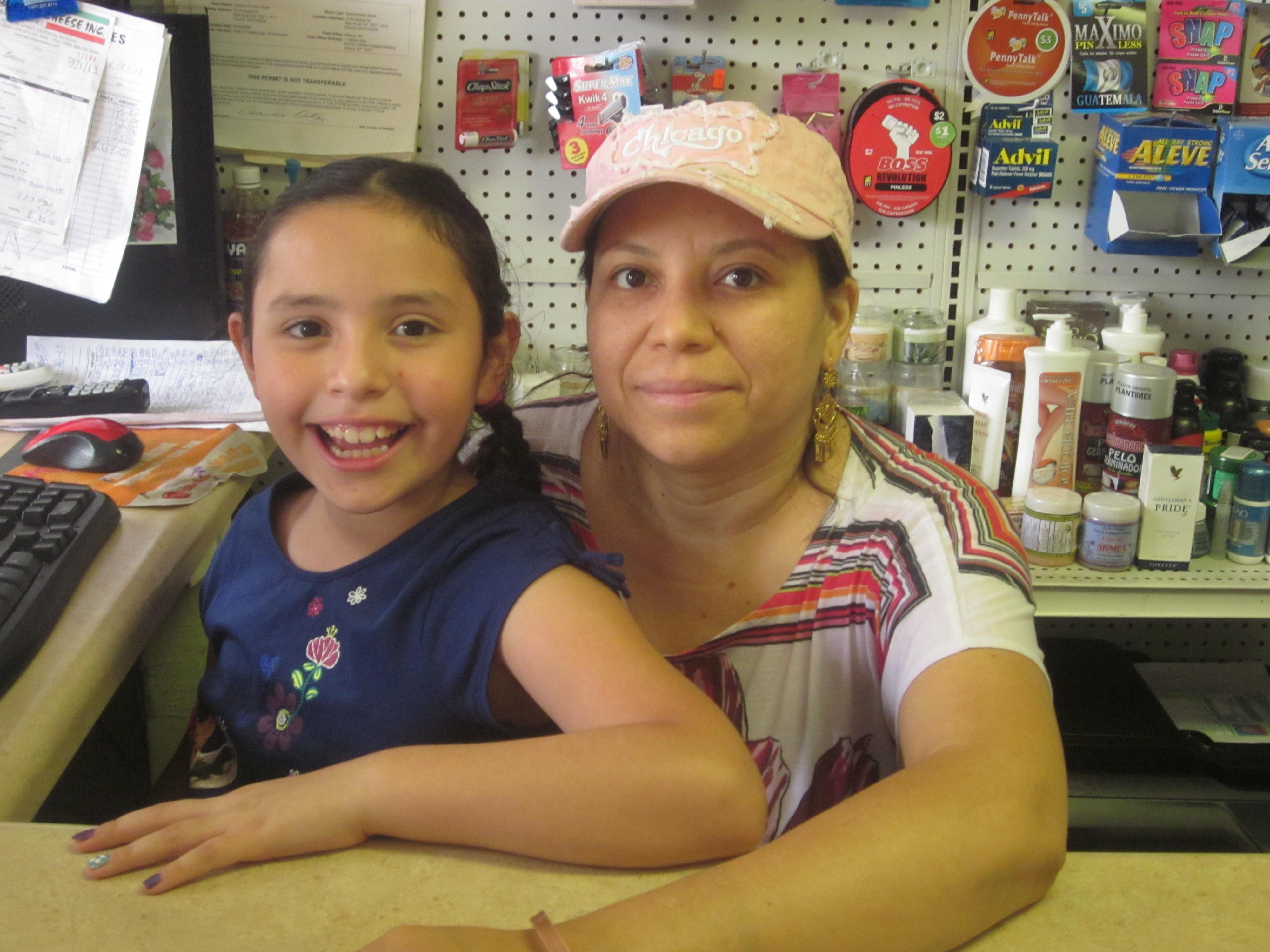 Sueño Americano
Small Store Harbors Big Dreams
February 2014
There is a small store in Red Hook that is full of memories from another life: your favorite snacks, sweets from when you were a child, flavors from home. These memories, this nostalgia, form the cornerstone that harbors and makes the Castellanos family's biggest dreams possible.

Concepción Castellanos, the sixth child in a Oaxacan family of 13 siblings, moved to the U.S. in 2001 with her husband in search of a more prosperous future. Throughout the past 12 years, she and her family have had to overcome many obstacles to get ahead and help their children to realize their dreams. The oldest wants to be an astronaut and the youngest wants to be a doctor.

Concepción, her husband, and their oldest son arrived in Aurora, Ill., in the winter of 2001. They stayed there for three years, working between 11 and 12 hours a day. She worked the night shift at a 24-hour restaurant from 5 pm to 5 am. Her husband worked at a factory and his shift began when hers ended. At the same time, they had to care for their son and adjust to a completely different way of life from the one they had in Oaxaca.

However, despite these challenges, Concepción asserted that they have a better life here in the U.S. In Mexico, she said, they lived "day to day. The men went to the fields; the women took care of the home. The work was harder there" although the shifts weren't 12 hours long.

They moved to New York in 2004, first to a small town called Sharon in Connecticut. There she worked at an Italian restaurant, along with two of her sisters and one of her brothers. After living and working there for a while, one brother acquired a shop of Latino products in Red Hook, where she currently works. At the beginning, Concepción had to drive one hour from Sharon to Red Hook twice a day, but after nearly a year, she moved with her family to Red Hook.

The family store is small but cozy. Concepción's children often sit smiling from behind the cash register, ready to help customers and the adults. They sell a little bit of everything, and with their shelves of beans, tortillas, Abuelita hot chocolate, salsas, chicharrones [fried pork rinds], and Jarritos soda, the distance between New York and Mexico doesn't feel so big.

After spending just a few minutes there, one realizes that this place isn't merely a store but also a community center, a place where the Latino community can feel comfortable, in their own space. Customers come and go, and chat with Concepción. She knows most if not all of them.

Currently, her parents and five of her brothers live in New York. All of this was possible thanks to her older brother, who left his parents' home at 14 to come to this country, only accompanied by other children his age. He was the one who guided his family when they came to the U.S. Thanks to him, his parents were able to become permanent residents and move to Sharon.

Concepción and her family haven't been back to Mexico in 11 years. After all this time, they continue to miss their country, but the legal and economic complications of returning to Oaxaca are too much. If it weren't for the children, they might go back, but now the Castellanos continue to struggle for their children's success; they want to see them achieve their goals.

This store – like so many others that pepper the main streets of towns and cities in the Hudson Valley – helps all who came to New York in search of a new future, to follow their dreams, and offer a break from being a foreigner, a pause, a bridge to another land, other customs, and a very special calm.


La Voz, Cultura y noticias hispanas del Valle de Hudson

*Translated into English by Emily Leavitt, for Voices of New York,
http://www.voicesofny.org/2014/02/small-store-harbors-big-dreams/
La Voz, Cultura y noticias hispanas del Valle de Hudson
Comments
Sorry, there are no comments at this time.