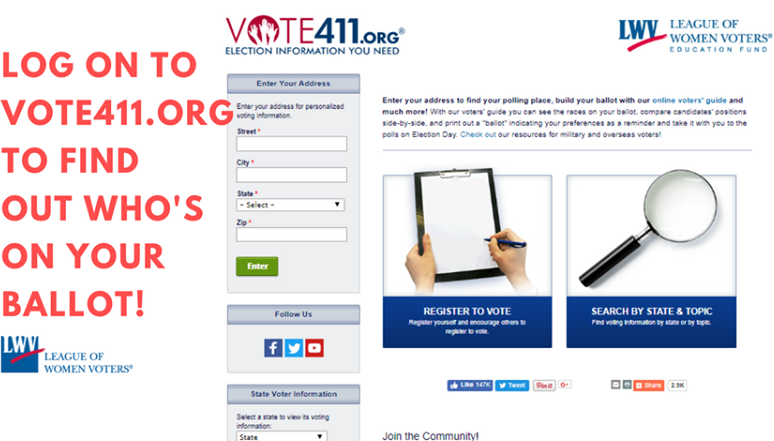 Vence el 13 de octubre el plazo para registrarse para votar
October 2017
La Liga de Mujeres votantes le recuerda que deberá registrarse, comprobar si está registrado, o volver a registrarse con la Junta Electoral, para votar en las próximas elecciones naciones si: no ha votado antes; o no ha votado con su domicilio actual. La fecha límite para registrarse es el viernes 13 de octubre, en persona o en línea en la junta electoral de su condado. En Dutchess: dutchesselections.com, 47 Cannon Street, Poughkeepsie; y en Ulster: voteulster.com, 244 Fair St., Kingston, (845) 340-3000.
Para más información, visite www.lwvny.org, League of Women Voters Guide: Facts for Voters, clic en 2017 Voter Guide, Part I
Gai Galitzine, gai.galitzine@gmail.com
back to top
COPYRIGHT 2017
La Voz, Cultura y noticias hispanas del Valle de Hudson
Comments
Sorry, there are no comments at this time.